Community Tax is a Chicago-based full tax service company that helps taxpayers deal with the IRS and state taxing authorities on issues ranging from resolving back tax debt to assisting with ongoing accounting and bookkeeping services.
Let's take a deeper look at what Community Tax has to offer, so you can decide if they are the best solution for your tax-related issues.
How It Works
Community Tax can help you prepare your tax returns. You'll be assigned an experienced tax preparer who, on your behalf, will file an IRS power of attorney but also order and evaluate IRS tax records to ensure all revenues and expenses are accounted for.
Once the tax preparer completes the assignment, an experienced CPA will review your tax return to ensure everything meets Community Tax's quality standard. It's worth noting that the company offers an audit guarantee for every tax they prepare, so you're assured of best quality work.
Besides helping you with your tax return issues, Community Tax also can help you with your bookkeeping needs, whether you're self-employed or you run a small business. Proper bookkeeping can help avoid tax liabilities.
The company's experienced in-house accountant will track your monthly revenue and expenses to ensure that everything is seamless at the time of filing your tax returns. This is an excellent way to maximize your tax savings. The service ensures that you are up to date with all deadlines and gives you the opportunity to focus on the core competencies of your business.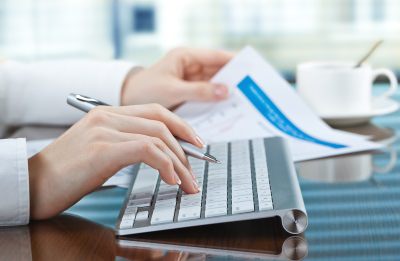 Below are some of the tax issues Community Tax can help you with:
Tax Audits
Tax Liens
Currently Not Collectible Cases
Asset Seizures
Installment Agreement Cases
Unfiled Returns
An Inability to Pay Tax Debt
Bank Account Levys
Disagreements About the Amount Owed
Wage Garnishment
Revenue Officers Calling
Get started with Community Tax>>
Features
Here's a look at some of the features that help Community Tax deliver their services effectively:
Free Consultation
Community Tax has a team of tax professionals tasked with helping taxpayers find the most effective and cost-friendly solution for their tax issue.
Whether you are looking for a reliable company to help you prepare your tax returns, or you want a reputable bookkeeping services provider for your small business, Community Tax is committed to offering the best solution for your needs. You can also enjoy personal financial planning advice from the experts.
Tax Preparation
Community Tax offers exceptional tax preparation, thanks to their extensively experienced CPAs and tax experts who can handle virtually any tax-related issue you can think of. If you need an extra bit of assistance with your business or personal taxes, you'll find these services very helpful.
IRS Tax Debt Forgiveness
With Community Tax, you have access to several different IRS debt forgiveness options with a painstaking explanation of what their IRS debt forgiveness service entails.
Here's a quick look at some of the Community Tax's debt forgiveness options:
Offer in Compromise – If you're currently facing financial challenges, this would be an ideal debt forgiveness option for you. The IRS will figure out the highest amount that you're able to pay without aggravating your financial situation. The rest of the balance is forgiven.
Installment Agreement – With this option, you get a chance to clear your tax debt over a specified time period.
Traditional Installment Agreement – With this installment plan, you are allowed to pay the whole debt over several payments. The debt is divided into a number of monthly installments.
Streamline Installment Agreement – With this option, you're allowed to finish with an important debt that's taking a significant portion of your income such as child support.
Partial Installment Agreement – With this option, you'll be put on a ten-year payment plan and you'll pay lower taxes overall. You'll need to disclose your financial information to be considered for this payment plan.
Flat-Fee
Community Tax charges a flat-fee for the investigative services they carry out before determining which solution suits your problem. Once the investigation is complete, you'll need to pay another flat-fee to facilitate the process of resolving your issue—
from start to finish.
It's important to note that Community Tax doesn't provide a definite pricing structure or cost estimates for their services. However, they have a refund policy for clients who might feel apprehensive about their lack of pricing information. If you decide to pull out, you have a few days to do so, in which you'll get a full refund of the up-front cost.
Afterward, you may also get a partial refund on services not delivered. However, you will not get a refund on any work that has been accomplished, regardless of its complexity.
Licensed Attorney
If you're accused of committing a tax crime, are involved in international business, or are contemplating suing the IRS, it's important to consult with a tax attorney. With that understanding, Community Tax assigns a state-licensed attorney, a legal assistant, and a case manager to all of their clients. This is to uphold seamless communication and efficiency in settling issues.
Customer Support
Community Tax is committed to responding to all your emails and phone calls within 24 hours. They also provide a number of payment options to suit your specific financial situation.
Educational Content
Community Tax provides loads of resources and informative articles to help you learn and gain awareness on tax-related issues. Moreover, the company maintains a solid social media presence, providing a wide range of information and engaging with the general public.
Start an Account with Community Tax>>
Cost
The cost of Community Tax services varies depending on the magnitude of each case. Nonetheless, you can expect to pay as low as $250 and as high as $4,500.
The good thing about Community Tax is that they offer flexible payments for their services. Even if you need a service and can't pay all the applicable fees upfront, you can negotiate a convenient payment plan.
Community Tax Competitors
With more and more tax filing software companies coming online, you have a multitude of choices. These are some of the top Community tax alternatives.
Community Tax Pros
A wide range of services offered
A variety of debt forgiveness options
Accessibility of tax forgiveness experts
Available in all 50 states
Cons
While published results help customers in making tax-related decisions, Community Tax offers very little
The company doesn't provide base prices on the site for federal or state tax debt relief
Final Thoughts
Community Tax has over the last decade, successfully saved tens of thousands of taxpayers from the jaws of the IRS. The company has a team of skilled and experienced professionals to handle anything related to tax as well as booking and accounting service.
Whether you want to resolve tax debt issues, file tax returns, or handle bookkeeping cases for your business, Community tax has got you covered.