Filing taxes can pose challenges to new taxpayers or people who have complex financial situations. Though hiring a CPA or other tax specialist is often the go-to solution, many are apprehensive about doing so, as it can be expensive.
Fortunately, tax software products are becoming increasingly user-friendly and affordable. These solutions also make the process of filing state and federal taxes quick and eliminate the risk for errors.
FreeTaxUSA is one of the more popular tax software platforms on the market, mainly because of its affordability and ability to accommodate advanced tax filing.
How FreeTaxUSA Works
FreeTaxUSA is an authorized IRS e-file provider that is owned by TaxHawk Inc. Its software is regularly updated with the most recent federal and tax state codes before going through an extensive approval process with the IRS and each state.
The software has a simple interface that uses an interview style to gather information and prepare the user's federal or state tax return. When you prepare your tax return with FreeTaxUSA's software, it will take you through a step-by-step process so that you only have to focus on providing one piece of information at a time.
The interface has a no-nonsense design without the sleek and attractive appearance that you may find with other high-end tax software platforms. Many people prefer this layout as it streamlines the process to an extent.
As you enter your information, you will be able to track and view the influence of your data on your tax refund or liability in real time. The software will not allow you to skip forward in the process, but it will let you go back to previous sections to complete information fields or make changes.
You will be able to upload W-2 forms, 1099 forms, and tax returns from prior years via PDF from your system, competitor software, or third-party platforms as well, which makes the process quicker and less prone to error.
After completing all your information, the software will generate your tax refund, which you can review and print before submitting to the IRS via e-file or mail.
Start your return with FreeTaxUSA>>
Features
FreeTaxUSA offers a wide range of features to their Free and Deluxe clients.
Audit Assist
A high-value feature that is available to FreeTaxUSA's Deluxe clients is Audit Assist. If you receive an audit notification from the IRS, it may be worth upgrading to the Deluxe plan to use this feature.
Audit Assist includes access to audit specialists that can answer any questions that you may have and brief you on the details of the audit. You will also be able to visit FreeTaxUSA's Audit Center to get information on the audit process.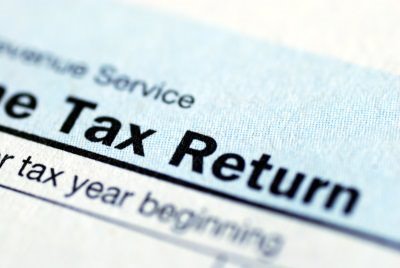 The Audit Center is an extensive database of valuable knowledge content that is easy to understand. Audit Assist will help you with the following:
Responding to the IRS's correspondence
Taking the correct steps to prepare for the audit
Getting the appropriate records.
Audit Assist doesn't include audit representation or corresponding to the IRS on clients' behalf.
Online Backup of Tax Returns
The online backup service is freely available to users of both the Free and Deluxe plans. When you file your federal or state tax return, FreeTaxUSA will back up your returns online. In addition, they will also make your information available for import for the next tax year to save you time.
People who are using FreeTaxUSA for the first time can upload their tax returns from the prior year and other forms in PDF format from a competitor or a third-party platform.
Affordable E-filing
As a rule, state tax return preparation and filing are services that typically cost a lot of money. Tax software companies seldom offer their clients state filing for free. Although FreeTaxUSA charges their clients for each state return, this service is one of the most affordable on the market.
If you are a seasoned tax filer and requires little tax or audit support and you have to file state tax returns in multiple states, chances are that FreeTaxUSA's Free version is the most suitable plan for you, primarily since it supports complex tax filing.
Accuracy Guarantee
FreeTaxUSA also offers their clients an accuracy guarantee. If there is an error on the service's end of the process and the IRS slams you with interest or a penalty, FreeTaxUSA will pay the costs.
Customer Support
The customer support that FreeTaxUSA offers depends on whether you are using the Free or Deluxe versions. All clients are eligible to receive support via email or to access the Customer Support Page to search for help topics. However, if you are a Deluxe client, you can contact the support team via live chat or head over to the Q&A database to find answers to your questions.
Versions
FreeTaxUSA offers their clients two versions: Free and Deluxe. In essence, these two plans are the same when it comes to the paperwork. Both offer free federal tax filing and state tax filing for $12.99.
The Free and Deluxe version can also support complex tax situations, including filing for the following:
Schedule C for reporting self-employed income
Schedule E for property rental income, and
Schedule D for reporting capital gains and losses.
You can also use either the Free or Deluxe versions to file for several K-1 related income sources. The difference between the two versions, therefore, does not pertain to tax filing, but rather to additional customer support, especially when it comes to audit assistance.
Free Version
With the Free version, you can expect the following services at no cost:
Free federal tax return preparation and filing
Online return back up and info carryover to the next year
Complex tax filing for small businesses, investors, and rental property owners
Federal tax extension
For an additional fee, you can get the following services with the Free plan:
State tax return preparation and filing
Priority customer service
Tax return printing and binding
Start your return with FreeTaxUSA Free>>
Deluxe Version – $6.99
With the Deluxe version, you receive all the free and add-on services listed for the Free version at a single cost. In addition, you also get Audit Assist. You can also amend your completed tax return for free if you paid for the Deluxe version.
Start your return with FreeTaxUSA Deluxe>>
FreeTaxUSA Competitors
TaxAct – One of the oldest names in tax software, TaxAct is a top provider and offers some of the best features in the industry.
E-File.com – A direct competitor to FreeTaxUSA, E-File offers high level free services.
Liberty Tax – They don't have the most intuitive interface, but Liberty Tax has a solid platform that gets the job done.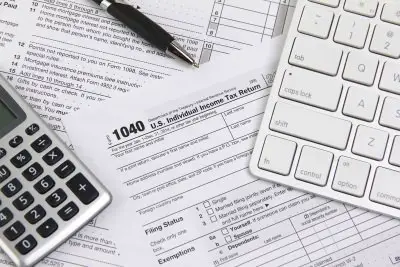 Pros
Simple and intuitive interface,
Support for Schedule C, E, and D filing,
Free Audit Assist for Deluxe clients
Free federal returns and affordable state returns
Includes an accuracy guarantee
Online backup and account carryover
Affordable overall pricing
Cons
Limited customer support, especially to Free version users
No support for household employment taxes and at-risk limitations
No support for prior year minimum tax credit
Free Tax USA Review Bottom Line
FreeTaxUSA's primary benefits are its low price tag combined with its ability to address a wide variety of complicated tax situations. However, it's not completely comprehensive, nor is it likely to be the best choice for first-time or inexperienced taxpayers.