Filing your tax returns can be a draining endeavor, but it doesn't have to be. You just need to find the right software for your needs to make the process easier. Tax software doesn't have to be expensive either—there are software applications that offer tax filing at absolutely no cost, such as DIY Tax.
With DIY Tax, regardless of your income level, the form you need, or the complexity of your tax returns, everything is free. You would have to pay $60 or more to file your tax returns on the other tax software websites out there for such services.
Let's explore what DIY Tax has to offer, so you can see if this free tax filing service can really meet your personal tax needs.
How DIY Tax Works
The DIY Tax filing process is fairly straightforward. You only need to answer various simple questions about your life, and the software will do the heavy lifting for you. You don't have to stress yourself with the calculations.
To begin with, you'll need to create an account if you don't have one already. The sign-in process encompasses two-step authentication every time you log in.
In the first step, you need to enter your name and password. Then, DIY Tax will send a verification code to your email address on file.
This is to ensure that you are entirely safe from anyone who may have your password but haven't hacked your email address. You can set the software to remember your IP to avoid this step in the future.
Once you log in, you'll provide the required information for your return by answering some interview-style questions. You'll also want to have all of your tax forms on hand such as W-2 forms, self-employment records, bank interest statements, etc.
The good thing about this tax filing software is that there aren't hidden upcharges for adding self-employment income, interest earnings, or student loan interest. These three elements will typically put you in an online tax software's most expensive tax return level.
Features
DIY Tax offers the standard features for online tax filing services, including:
Navigation
With a vision to revolutionize the way you prepare your tax return, so you can keep more of your hard-earned cash, DIY Tax offers a self-guided approach to calculating your tax obligation.
To navigate your way around the various sections of the system, you can use the menu located at the top of the site. Clicking a menu will lead you to a new screen, which has lists of sub-sections.
You'll need to select a sub-section that relates to your personal situation. If you want to report W-2 wages, for example, you will need to add a W-2 form.
DIY Tax allows you to import your form from Equifax or ADP if your employer uses these services. Otherwise, you'll need to enter them manually.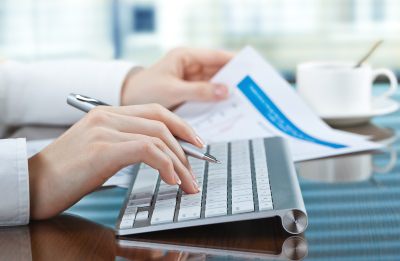 While this import feature does save you time, it's also worth noting that DIY Tax can be time-consuming. The self-guided navigation has tons of information on each page.
This may give you some trouble if your tax situation is complicated. You should be ready to spend a significant amount of time reviewing the pages to find and understand all the information.
If you are a novice as far as tax return matters, you may find it challenging to figure out where you should key in the information you need. Given this, DIY tax is best for experienced tax filers or those with simple returns.
User-friendliness
DIY tax has a simple interface. This makes it a great option if you are doing a simple tax return. For example, if you are single, only have one w-2, and don't have dependents, real estate, or any other investments.
Moreover, the site features a help section where you can find an answer to most common tax questions. You can also query the site's live chat.
Unfortunately, DIY Tax offers very little help, if any, on tax-related jargon. Some of the jargons can be confusing, and you need to know what they mean to ensure you do the right thing. With DIY Tax you are practically on your own.
Despite that weakness, DIY Tax could be of great benefit if you usually need a tax software's mid-range plan. Namely, the site offers support for some complexities such as interest earned from a savings account and charitable donations.
However, if you need to work out special situations like real estate depreciation on a non-standard schedule, you would be better off calculating your liabilities manually. This is because DIY Tax calculations are quite limited.
Educational Content
DIY Tax provides a full frequently asked questions (FAQ) section with answers to common questions embedded on the right-hand side of the screen. These questions generally address how to use DIY Tax. If you are looking for educational information related to your tax information, DIY Tax may not be of much help.
DIY Tax Versions
DIY is available only in one version. At no point of the tax return filing process will you be required to upgrade to a higher version—or even asked to do so.
DIY Tax offers absolutely free filing for both federal and state tax returns.
Alternatives
While DIY Tax is free for simple returns, but there are many other tax software services that can handle any difficulty of tax return.  These are some of the best alternatives.
Pros of DIY Tax
100-percent free tax filing – You won't pay a dime even for complex tax returns
Simple user-interface – Great if your tax return is not complicated
Help Section – You can search for answers related to your tax situation
Cons
Very basic site design – Offering poor user-experience compared to its competitors
Minimal guidance – There are very little help and explanations during the tax filing process
No efficient for complex returns – its simplicity makes it hard to file a return if your tax situation is complex
Limited educational content – The help section only covers basic questions. Users can't get content that covers their specific tax situations or in-depth guidance
DIY Tax Review Bottom Line
Filing tax returns can often be tiresome and time-consuming. Even the best software applications aren't completely error-proof. While filing for free does nothing to make up for those inconveniences, it at least helps you to keep more of your hard-earned money—and that's the vision of DIY Tax.
If you are a true bargain hunter and you don't mind the little flaws that come with free things, you might want to file your tax returns with DIY Tax.
DIY Tax is free and handles less complicated returns quite well. It might not be the easiest software to use, but it's certainly not the hardest, and you can use it to file both federal and state tax returns at no cost.