OLT.com is a tax preparation software that offers free state and federal tax filing as part of the Free File Alliance.
The Fee Filing Alliance is a group of tax preparation companies partnered with the IRS to offer filers access to free online tax services. All the tax preparation firms under the Free File Alliance must meet strict quality and security standards set by the IRS.
Let's explore what OLT has to offer, so you can decide if it's right for your needs.
How It Works
The OLT.com tax filing process begins in interview mode to gather personal and e-filing information. It then switches to a menu-driven mode to collect tax data.
It's imperative that you are familiar with your tax-reporting situation to make things easy, as the site doesn't offer handholding interview questions to guide you through the topics.
There's a menu bar at the top of the site that allows you to navigate around the various sections, which include income, deductions, credits, adjustments, and more.
OLT.com also has an efficient warning system. If you skip any important information, the software won't allow you to move to the next step until you fill it in.
Moreover, you can access consumer-oriented definitions and knowledge articles on the right-hand side of the site to ensure you get everything right.
Start an account with OLT.com>>
Features
OLT.com provides one of the most convenient ways for taxpayers to file state and federal tax returns for free. It offers a comprehensive service geared to meet your personal and e-file tax preparation needs.
The program has a variety of features which make it an accurate, quick, and easy alternative to paper tax preparation.
Here's an overview of OLT.com features:
Free 1040EZ, 1040, and 1040A
All forms and schedules
Simple and complex returns allowed
Ability to import prior year data
Year-over-year comparison
Competitive state pricing
Audit support
Email support
Phone and chat support
Let's explore some of the features that make OLT.com stand out.
Navigation
OLT.com's user interface has a series of worksheets for entering data. Its navigation features checklists with links that lead you to a particular information input worksheet.
You can easily jump to specific sections of the software, thanks to the top-level navigation tab that includes the following elements:
File my return
State
Federal
Moreover, the second level navigation gives you access to more functions, including primary information, income, credits, adjustments, deductions, taxes, and tax summary.
It's worth noting that OLT.com doesn't offer guided navigation, so you have to figure out what sections apply to your tax situations.
Nonetheless, its system for entering information is much more streamlined than it was previously. Even if you're not very experienced in filing tax returns, you can easily use OLT.com, thanks to its valuable features.
Additionally, the section headers don't contain a lot of complicated jargon, so you don't have to worry about entering the wrong information. The only exception to the technical jargon could be in the business depreciation section, where it is assumed that as a business owner or real estate investor you should know that form 4562 is for depreciation.
OLT-com User Experience
OLT.com seems to ask for much more than just the ordinary data. It requests an extra layer of personal information together with a wide range of addendum form options in the credits and income sections.
With its comprehensive Tax Reform section, OLT offers more valuable and relevant knowledge content than provided in the previous years. Nevertheless, it still links out to the IRS website. So, you still have to figure out things on your own.
Help Features
OLT.com features a sidebar on the right-hand side of each page, where you can find relevant information about the page's topic. The sidebar also provides links to supplementary information where applicable.
Furthermore, the site provides a wide range of direct help choices. You can find contextual help in the following sections:
Comprehensive knowledge base
Federal error code help page
Frequently answered questions page
The OLT top ten tax tips page
OLT.com also gives you access to IRS helpline information. What's more, with free file OLT version, you get to enjoy a live chat and email support. You can also ask any questions and expect to receive a response between 24 and 48 hours.
OLT.com Versions
In addition to the free file version, OLT.com also offers a competitively-priced premium upgrade.
With the premium version, you'll need to pay only $7.95 for state tax filing and $7.95 for each federal tax return. Then, you'll get to enjoy audit support and live phone help support.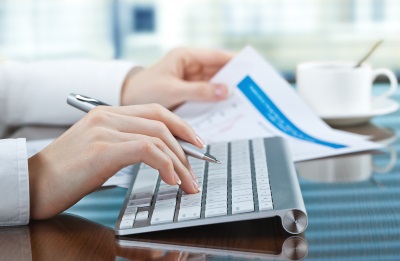 Both free and paid versions give you access to all the primary tax filing schedules. You can also import tax information for the previous year.
The significant difference between the two versions is that that free version doesn't provide audit assistance, live chat, and customer support via phone, all of which are available in the premium version. In fact, the customer care agents are not only knowledgeable but are helpful as well.
Keep in mind that they only offer tech support. They may not help you if you need any help regarding your tax situation.
OLT.com Cost
OLT.com plans are prices as follows:
Free Federal plan – $0 for federal filing and $9.95 for each state return
Premium plan – $7.95 for federal filing and $7.95 for each state filing
OLT.com Alternatives
OLT is not as well known as many of the other online tax service providers.  Three of the better known tax prep platforms are:
Pros of OLT
Competitively priced tax filing service for both simple and complex returns.
Ability to save and view previous year's data.
Has all the basics covered – The online tax application has an easy-to-follow interview-style interface. It can identify errors and help you prepare the major forms, as well as self-employed, small business, farm income, and other tax statuses.
A variety of great support options provided – Users get phone and chat support during the tax period, email support with responses with 24 to 48 hours. The site also provides FAQs, federal error code help, and searchable knowledge base.
Cons
The user interface is somewhat clunky.
com doesn't provide live events or a guided interview. This can make things confusing for a first-time filer.
Final Verdict
OLT.com online tax filing service is designed for an experienced filer looking for an audit assistance guarantee at a pocket-friendly price. If you're that filer, then you are good to go.
This may not be your ideal filing solution, but its competitive price makes it a favorite for many filers in today's market flooded with expensive software that doesn't offer much in terms of features and functionality.
OLT.com offers everything you would expect in an online tax return filing service— give it a try.