Do you want to try out new beauty products without the risk of spending top dollar for something you don't love? Birchbox could be for you. This review will take an in-depth look at Birchbox subscriptions, how they work, and if they are worth the costs.
How Does Birchbox Work?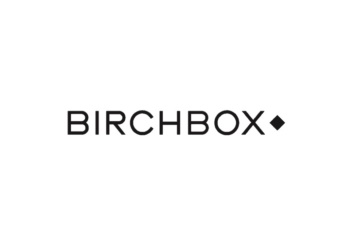 When you subscribe to Birchbox, you will receive a box containing five beauty product samples per month. These samples include a wide range of products and include makeup, skincare, and hair care.
The variety of samples you receive is where Birchbox differs from other companies; for example, Ipsy mostly focuses on cosmetics, and to a lesser extent on skin and hair care products.
If you subscribe to the Birchbox loyalty program, you will receive discounts on full-sized beauty products in Birchbox's physical store. If you review a product online, you may also be eligible for a discount when you purchase online.
One of the things that Birchbox subscribers like most is the creative packaging, with its visual interest and functionality. You can reuse the mini-subscription boxes that contain your samples as jewelry holders, gifts for your friends, or décor.
One problem many folks have with the subscription boxes is that they don't always like the samples they receive, as they may not be suitable for things like their skin type or hair color. To solve this problem, you can create a Birchbox beauty profile, which will help personalize the samples you receive.
When you open a Birchbox beauty profile, you will provide information on skin type, skin conditions, skin tone, makeup experience, hair color and texture, method of hairstyling, and product specifications.
Birchbox will then use this information to personalize your subscription boxes. If you receive your samples and are still not satisfied with them, you can review individual items online; Birchbox will make sure not to send you that particular item or similar sample again.
You can also log in to your beauty profile and change your preferences to personalize the content of your subscription boxes further.
Pricing
A Birchbox subscription costs $15 per month. However, you have the option to pay up front for a more extended subscription, which will reduce your average monthly fee.
A six-month subscription costs $84, which lowers your monthly cost to $14. If you select a twelve-month subscription, you pay $156, which means your monthly subscription fee is $13 per month.
If you are strapped for cash, this may seem like a lot, but remember—the value of each box ranges from $20 to $40. Additionally, Birchbox often sends new members free gifts, and you may receive store discounts, coupons, and promotions throughout the year.
Products Available
If you subscribe to Birchbox, they will send you five samples that include makeup, hair and skin care products, and fragrances from niche- and premium brands.
Note that, because they are samples, the items you receive in your Birchbox box are usually small, but the box still contains excellent value for the subscription fee. The sale value of a box ranges from $20 to $40. If you consider that this is a realistic price for one full-sized item, $40 is quite reasonable.
Each month, you can choose from two different boxes. With a curated box, you can preview and select all the samples you receive. With a choice box, you select only one of the samples, and the rest is a surprise. Some months, Birchbox will offer you the option to choose a Featured or Guest Editor box, which includes items that were hand-picked by influencers like YouTubers.
You will always pay the same subscription fee, regardless of the box you choose. Simply log in to your beauty profile on Birchbox and select the box type that you want for the month.
Another benefit of these samples is that you will always have a wide range of products in your beauty collection. After a few months, you will have many unique products – without having to invest a lot of money on the full-sized item.
If you receive a sample that you want to start using regularly, you can order its full-sized version in the Birchbox shop without having to pay for shipping. Birchbox will also give you $1 back for every $10 that you spend as a Birchbox subscriber.
Company History
Birchbox launched in 2010 as the OG beauty subscription box. The company has more than one million subscribers who buy online as well as from their physical store in New York.
2015 and 2016 were challenging years for the company, but in 2017, Birchbox saw unparalleled growth with a 63% increase in subscribers.
Alternatives
OuiShave – The top of the line in shaving products, but you'll pay for it.
Bevel – Shaving made just for African Americans.
Dorco USA – A Korean company that is one of the largest razor manufacturers in the world.
Pros
A subscription allows you to test products before buying
The value of one box is higher than the monthly subscription cost
You can personalize the samples you receive to an extent
As a Birchbox member, you are entitled to free shipping on full-sized items
Regular discount offers to subscribers
Add obscure beauty products to your collection
Birchbox samples include makeup, skincare, and haircare products
Cons
Your subscription automatically renews every month
You may receive samples you can't use
Samples are typically small
Samples are sometimes repeated
Birchbox Review Final Thoughts
If you are one of those people who love trying out new beauty products but don't want to invest in full-sized, expensive beauty products before you know if you like them, a Birchbox subscription may be totally worth it.