Craigslist was launched in 1995 in San Francisco and started as one of the first websites for classified ads. It evolved into a vast, all-encompassing classifieds website.
You can now buy or sell cars, real estate, office furniture, etc., post crazy ads in sections that included dating, jobs, small business advertising, and do plenty of other things. Craigslist is among the most popular online classified listing websites.
Now, there are many other websites that you can use instead of Craigslist that do an equally good job. They have attractive interfaces, are user-friendly, and are not filled with spam postings.
Best Craigslist Alternatives
PoshMark
Poshmark tops our list because of how easy it is to list your item.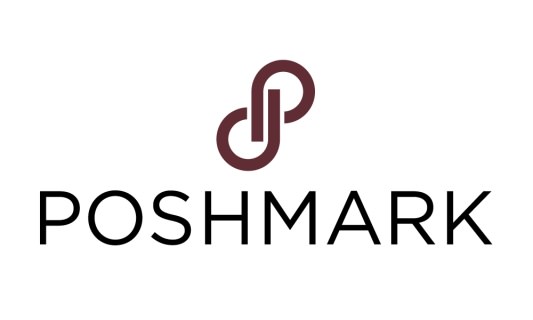 The entire experience can be managed from your smartphone. Images are easy to upload, and the shipping policy is very transparent.
Poshmark is one of my favorite platforms as a buyer because it allows you to negotiate the prices directly with the seller.
Mercari
It feels like Mercari came out of nowhere to become one of the top online marketplaces.
The company was founded in Japan and did more business there than any similar platform. What sets it apart is that they have many different options for shipping that the seller chooses.
The pricing is very straightforward and Mercari is a top option for anyone looking to get a single discounted price on an item.
Letgo
Letgo is a popular alternative to Craigslist and it is among the most user-friendly classified sites.
Based out of New York City, this site has become extremely popular as it is straightforward, and it is also free. It also has a mobile app for both iOS and Android devices, which is relatively straightforward to use.
All you have to do is download the Letgo app on your mobile device and create a profile, which is much safer to use compared to Craigslist as you need to verify your account using your Facebook or Google account.
You can take a picture of the item, allocate a price for the same, and wait for buyers to message you. The site allows you to post videos of the products along with pictures.

Similarly, you can search for the products that are for sale and contact the sellers.
Letgo categorizes the product listing and allows you to search based on general categories or specific keywords such as "home and garden" and "fashion".
Letgo is very convenient as it allows you to communicate with the seller or buyer via their app instead of listing your email ID or phone number.
Facebook Marketplace
Although Facebook Marketplace has been around for many years, the feature was relaunched by the company in 2016. Facebook Marketplace allows users to sell and buy items in the neighborhood.
However, you need to set up a Facebook profile first to access the Facebook Marketplace. Via the Facebook profile, both buyers and sellers can interact on the platform.
The plus of Facebook Marketplace is that since it connects to your Facebook profile, all your information that you have made public is displayed, which prevents any spam, and this is unlike Craigslist, which allows you to keep all your details anonymous.
eBay Classifieds
eBay Classifieds is supported by eBay, the biggest online auction website in the world, and it has a format that is similar to Craigslist. The classifieds site was launched in 2007 as Kijiji and was re-branded and relaunched as eBay Classifieds in the year 2010.
eBay Classifieds has several advantages over Craigslist, and the sort function of the site is more user-friendly and advanced. You can sort the items in a specific category according to the date of the post, price, and distance.
The ad listings of the product are accompanied by photos that can help to save the buyer's time. There are many benefits when compared to Craigslist.
For example, after seven days, an ad on Craigslist disappears from the site, whereas on eBay Classifieds, the ads remain live for 60 days.
Although the ad's visibility may decrease over 60 days, it is still visible when there are specifically targeted queries, much later than it has been posted because of eBay's advanced search and sort functions.
Recycler
Recycler was relaunched in 2010 and is an online classified website like Craigslist. Recycler aids buyers and sellers to swap things by making use of the site as a platform for communication.
The site is quite popular among sellers who are looking for a platform to sell off their used items; however, you can also post your home rentals on the site.
Recycler also allows you to integrate your account with social media and lets you post your ads in the local magazines and on your Facebook wall along with posting on the site.
Most of the ads are free; however, if you want to post your ad or get access to premium features, then there is a fee for that.
Oodle
This is probably Craigslist's biggest rival, as the site aggregates posts from several other sites into its own.
Not only does Oodle display its internal classified ad listings, but it also shows the listings posted on Facebook Marketplace, ForRent.com, and eBay, which makes your search more inclusive.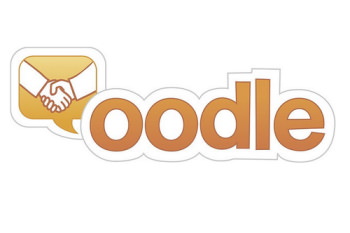 Oodle offers a separate section for services and even has a separate section for personal ads.
Oodle allows you to apply as many filters that you want to narrow your search, and it also allows you to make a listing of the items you are looking for. It also allows you to post if you're trying to rent, buy, or obtain some service.
Oodle is compatible with other social media sites, which allows you to link your Facebook page to your Oodle account, post your status updates on your page and inquire about products or services for sale.
By linking to Facebook, your personal information is also added to the Oodle post, adding security and trust to the entire transaction. Oodle can also be accessed via its mobile app.
Hoobly
Hoobly is a basic classifieds site that is similar to Craigslist but with a minimalist interface. This is a great website to post free classified advertisements. It has several sections, from books, art, careers, and jewelry to electronics.
The interface of Hoobly is very user-friendly, and in a few seconds, you can locate what you're looking for. The site offers sellers the option to post the ad along with the pictures and the description of the product you're selling.
You can search the website specific to the country or anywhere around the world, and the site displays the headline and a small description that gives you a brief idea of what the ad is about.
Before posting your ad on Hoobly, you need to register your email address, and this helps to cut out spam and fraudulent ads. Hoobly is very popular for selling and buying used items, furniture, and pets.
OfferUp
OfferUp from Seattle is a relatively new alternative to Craigslist. The site has some unique features.
You can install the OfferUp app on your Android or iOS mobile device, and you can list the item that is for sale by taking a photo of the item and posting it along with a brief description of the product.
OfferUp offers the "haggle" feature like eBay that allows you to negotiate the price of the item with the seller.
The site also offers the "watch" feature that allows you to keep an eye on any specific item you are interested in, and if the item has not been sold, you could ask the seller to lower the price.
OfferUp also has a feature that lets its users rate each other using a 5-star rating system, enabaling customers to buy and sell stuff safely and confidently.
Trove Market
This is mainly available as a smartphone app that follows a similar format like the popular dating app, Tinder. On Trove, buyers are looking to buy and sell products and services and not looking for love.
You swipe to the right and the left based on the interest when an ad appears on the mobile screen. Trove is a substitute to Craigslist and is excellent for classified users who are always on the move.
The interface of the site is optimized for mobile use, which means that you do not have to type a lot or do not have to click on small links to access the product on the screen of your mobile phone.
You need a Facebook login to access Trove, which also helps to verify your identity.
Buyers are also required to enter their credit card details to give assurance to the seller that they are serious about buying the product, and sellers are not paid until the buyer has received the product and is satisfied with it.
Other Alternatives
There is no one comprehensive list of Craigslist alternatives.
ThreadUp
Geebo
Backpage
Peerhub
Choosing a Platform
Whether you are a buyer or a seller, there are some key ways to select a platform that meets your needs.
Interface
The text-based interface of Craigslist was excellent when everyone surfed the web on their desktop or laptop computer.
What allowed competitors to catch up was making their services mobile-friendly. Depending on how you shop or sell, the interface can help you pick the best option.
Recommendations:
Mobile interface – Mercari or Poshmark
Desktop Interface – Facebook Marketplace or Ebay
Shipping Options
I like Poshmark because it is one price shipping. I know exactly how much shipping will be without looking.
However, that one price means the seller doesn't have the option of building shipping into the price, and it can not be easily negotiated.
Customer Service
I will be honest. On any of these platforms, there is always an element of buyer beware. These platforms want to make money, so penalizing sellers is not in their best interest.
That being said, many services hold the money until the purchase is delivered and verified by the buyer. If the seller misrepresents their items, the decline process kicks in.
Services that only work locally do not tend to have this option.
Alternatives to Craiglist Final Thoughts
While Craigslist remains a viable option, the alternative marketplaces and classified services have caught up and given you many more options.
The next time you want to post a classified ad or you are looking to buy or sell something; you should look at one of the other alternatives to Craigslist, which may offer you a better experience.