The sales in January offer opportunities for low prices that you will not see for most of the year.
With all the January sales, you will also want to make sure you are not buying some items when you could get them cheaper later in the year.
Best Things to Buy in December
Cookies
December 4th is National Cookie Day. Several cookie shops and restaurants ran promotions last year, giving away thousands of cookies with minimal or no purchase necessary.
Check to see if you have a Mrs. Fields or other cookie shop in the area that is participating.
Gift Cards
Now that we are entirely into the Christmas season (some of you have been there for two months), the deals on gift cards are going to come in bunches.
Gift card deals are usually structured as buy gift cards of a certain amount and get a smaller gift card for free. For example, Outback Steakhouse will give you a $10 gift card when you purchase $50 in gift cards.
These deals are most popular among restaurants, but I have seen them from Amazon, Best Buy, and other retailers.
Toys
There are some great prices on Toys in December, but you will want to wait until weeks two and three of the month.
Retailers tend to take a week to ten days off after Black Friday before starting to drop the prices on toys and games. Your best bets for in-person shopping will be Target and Walmart, while Amazon will have the best price drops online.
Tools and Hardware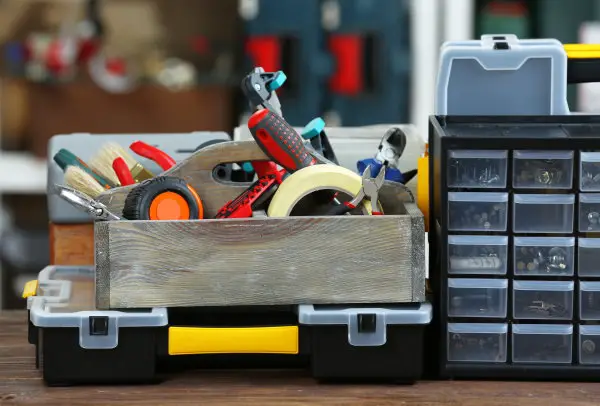 December is your last chance to get the lowest prices on tools until we get to June and the Father's day sales.
While the best deals are on Black Friday, discounts and sales are abundant in December, going all the way up until Christmas.
Golf Clubs
Golf has its off-season in the winter, and that means discounts on clubs and golf supplies. The newest clubs will come out just before the golf season begins, so expect sales and clearance for Golf in December.
Fall Clothing
Heavy winter clothing is now filling the racks and shelves in the department stores, which means the clearance racks are full of the lighter items we purchase to wear in fall.
These are great options for when your area of the country switches over to Spring.
Wedding Dresses
While many people get married in December, the prime months for weddings are in the Spring and summer.
December is the best month for wedding dress shopping because there will be a rush to go dress shopping in January after all the engagements happen at Christmas.
Cars
End of the year sales quotas get met by discounting the inventory available at the car dealerships. There are also the remaining vehicles from the soon to be ending year.
If you are looking for a new car, this is the time to wheel and deal with the auto dealers.
Christmas Decor
Christmas decorations start to go on sale a day or two before Christmas, and the prices will drop sharply beginning the day after.
If you need to refresh your decor or looking to get an artificial tree, the week after Christmas will get you the lowest prices of the year.
We will be buying wrapping paper this year since we have finally depleted the supply from our last purchase.
Lingerie
Lingerie is in high demand as a Christmas gift, so do not expect great sales before Christmas.
However, Victoria's Secret runs their Semi-Annual Sale right after Christmas each year. Expect between 40% and 70% off a large selection of Victoria's Secret merchandise.
Competitors of Victoria's Secret will try to capitalize on the Semi-Annual Sale's publicity by running their own promotions.
What to Not Buy in December
In every month, there are items that you want to avoid because they will be much cheaper in a month or two.
Winter Clothes
Winter clothes hit the clearance racks toward the end of winter. December is a little too soon for the best discounts.
Expect to see a few good deals in the New Year sales and then many more towards the end of January to the middle of February.
Home
Black Friday is one of the better times to purchase items for your home, but if you missed those deals, more will pop up in January.
Between New Year's sales, white sales, and President's Day, expect significant discounts next month.
Mattresses
President's Day and Memorial Day sales offer the best deals on mattresses, but there are some excellent deals during January as well.
Televisions
Black Friday and Cyber Monday have passed, and the best television deals are done. There will be a few December sales on televisions but expect the next set of deals to come just before the Super Bowl.
Exercise Equipment
When the New Year's resolutions start flying, so do the sales on exercise equipment. Expect to see many more deals in January than you can in December.
Upcoming Months
January
With Christmas now an afterthought, January has deals on items that were missed on Black Friday.
January sales include home goods, national parks admission, gym memberships, and a few other categories.
February
February is the month of President's Day and Valentine's Day. Expect a lot of deals revolving around these two holidays.
February sales include winter apparel, tax software, and even some travel deals.
March
St. Patrick's Day and the slowdown after February spending presents us with several opportunities to save money.
March sales have discounts on chocolate, luggage, cruises, and a few other categories.
Final Thoughts on December Sales
No matter what time of year it is, there are always deals that will pop up. Make sure you have the money saved so when you see a sale item that meets your needs, you can make the purchase.
Whether you are taking advantage of clearance or sale items, January sales can help you get the products you need for the price you want.