The world has now become a place that relies heavily on our digital footprint. More than our physical identity, it is our digital identity that needs protection at all times but the scary part is, we cannot watch over it at all times by ourselves.
This is where identity theft protection services like EZ Shield have filled the need for protection against the thieves.
How Does EZShield Work?
EZShield aims to protect you from all of the above by partnering with providers who can safeguard your personal information. They provide support and also education that can save you from being stuck in a tough spot.
EZShield started in 2001 with an EZShield Check Fraud Protection program that was created by Custom Direct to give assistance and restoration to fraud victims.
This program became popular in no time and soon, EZShield partnered with various financial institutions to provide the same services. This, of course, was beneficial to all.
What Does EZ Shield Protect?
The 2017 Javelin Strategy Fraud Report states that 96,439 Americans are stuck with identity crimes every day and lost almost $16 billion USD to fraud in 2016.
The identity crimes helped by EZ Shield can be broadly classified into three categories:
Stolen/Lost Personally Identifiable Information
This is the information that singles out you as an individual. Your Social Security Number, your email address, your phone number, etc.
This is the kind of information that could get lost in the case of a data breach but once you are exposed, the chances of identity theft are extremely high.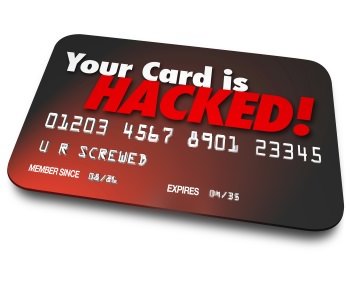 Payments Fraud
Credit card fraud is the most common kind of fraud in these scenarios. Fraud is basically the unauthorized access of your funds or your existing accounts.
Identity Theft
Identity theft happens in cases when someone steals your personal information and uses it to open new accounts in your name.
After getting access to your personally identifiable information, someone can get a new line of credit, buy property or engage in any illegal activity.
Start an account with EZ Shield>>
Plans by EZShield
EZShield has plans available for consumers and also for businesses.
Consumer Products
With EZShield by their side, consumers can live a relaxed life as they don't have to constantly worry about their digital identity ending up in the wrong hands.
EZShield promises to provide a comprehensive identity protection plan designed for its consumers.
ID Restoration Pro is EZShield's high-value and low-cost base product that aims to protect the consumer's identity and also repair it, in case of an identity theft.
The online identity vault of ID Restoration Pro will encrypt your personal information and documents.
The password manager will encrypt password storage and with the help of activity reports and timely alerts, you will always know that your personal information is safe and secure.
ID Restoration Pro will also help you in restoring your identity as it provides you with one-on-one dedicated care. They also provide round-the-clock support.
With the help of End2End Defense's 32-step restoration process, you will get help with your lost data, ID theft fraud, and other similar events. It will also help you in avoiding any such future frauds.
Business Products
EZShield provides comprehensive identity protection that is ideal for small businesses. Business ID Restoration Pro enhances your revenue streams and make your customers loyal towards you.
Your business information will be secured with an online business identity vault. The digital wallet will encrypt your personal and business information. It also encrypts images and documents.
The password manager is also available to encrypt your password storage. You will also get timely reports and alerts to keep your mind at ease with regards to your business.
They have a US-based certified resolution specialist to fully manage your restoration needs and provide you with one-on-one dedicated attention. The End2End Defense 32-step restoration process will discover and prevent future fraud.
Service Features
Credit Scores and Monitoring
In business products, you will receive email notifications that will let you know when your score has changed.
In consumer products, a customer's credit score is updated on a quarterly basis. In case of any change in a customer's credit file, they will be requested to verify their validity.
Insurance and Other Services
In consumer products, you will also get identity theft insurance of up to $1 million USD.
Notifications and Alerts
I case of any unusual activity, you will be alerted immediately so you can jump on the situation immediately.
If your personal information is stolen and is being used to open an account, you will know immediately and ID Restoration Pro will help you to repair the damages.
EZ Shield Alternatives
Reliashield – With some of the most extensive records monitoring, Reliashield has established themselves as a top id theft service.
myFico – Known for providing with the only fully accpeted credit score, myFico.com offers several services for id theft and credit monitoring.
Lifelock – One of the biggest names in id theft protection, LifeLock is a well trusted provider.
Pros
EZShield tries its best to give you the best service so you can focus on work without having to worry about your personal information being stolen. Some of the advantages of EZShield are:
Alerts
Providing alerts for any unusual activity is probably the best thing that can help you keep track of your digital identity. In case of any mishap, you will immediately know the damage that is incurred and EZShield can help you in fixing it.
ID Restoration Pro
Not just protecting your identity, EZShield also helps you in restoring your identity in case of a theft. They will provide one-on-one dedicated care and also have an insurance in place to cover you.
Cons
With all its advantages, there are also some drawbacks to EZShield. Some of them are:
Sharing information
To protect your information, you also have to share that information with EZShield online. And though the motive is to protect you, the internet is never foolproof and one can never guarantee that all information will be secured 100%.
Business Risk
For small businesses, EZShield promises to provide protection to its customers as well. In case of any mishap, the business will lose all of its customers if there is a problem at EZShield's end.
EZ Shield Review Final Thoughts
With great alerts and a top ID restoration process EZ Shield is a good ID theft service that should be part of your consideration when looking for protection.