Identity theft has become a constant threat. With more and more digital transactions our identity and credit is at risk every day.
With the number of reported cases increasing annually and frequent security breaches from large retailers like Target and Wal-Mart it may be necessary to purchase a credit monitoring service for you and your family.
The question we always get is where to start? Do you trust the paid advertisement for some radio show host?
We actually went out and tried all the most well known services and even a few of the lesser known ones to put together our list of best ID theft protection services.
Top 10 Identity Theft Protection Services
Identity IQ
Identity IQ cuts the cost of monitoring by streamlining their services.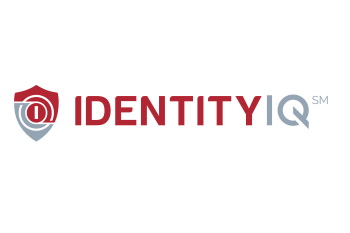 Since you can always get your credit report each year for free, it isn't a necessary service. Identity IQ allows you to do this part of your monitoring yourself while offering the most affordable full featured protection available.
Best Value
Cost – $6.99 – $29.99
IdentityForce
Identity Force has a great reputation with its customers due to its easy to understand ID health score.
While not as large as some of the most well known names IdentityForce has definitely been able to set itself as a real player for identity protection.
Best Overall
Cost – $14.95 – $19.95
LifeLock
Life Lock definitely has the best marketing of any of the companies we reviewed.
Everyone I know has seen the commercials where the CEO gives out his social security number.
The service does stand up as a good credit monitoring service and should be considered for anyone looking to protect themselves.
Best for Data Monitoring
Cost – $9.99 – $25.99 per month
ID Watchdog
ID Watchdog's service is very similar to what you will find with most of the other companies, but they have one feature that sets them apart from every other service on the list; retroactive assistance with ID theft.
ID Watchdog is the only company on the list that will help you with ID theft that happened before you started your account with them.
Best For Victims of ID Theft
Cost – $20 per month plus per service for retroactive service
IdentityGuard
Anywhere you go to check for credit monitoring reviews you are going to see Identity Guard on the top list.
While you don't see them going crazy with advertising this titan of the identity theft protection services has probably the best name for service.
Best for ID Theft Tools
Cost – $7.50 – $20.83
ID Shield
ID shield made this list for one reason, they will cover up to 10 family members on a single account. That is an amazing number.
For the individual, IDShield is only $9.95 per month. The family membership is $19.95 per month and covers the primary person, a spouse, and up to eight minors. The one downside to the service is that it does not track bank records.
However, if you are looking to protect your children's identity and credit and not worried about the couple hundred bucks they have in a savings account, this is probably the best service for you. Learn more in our review of ID Shield.
Identity Fraud
Identity Fraud offers an $99.95 annual plan for their "Gold" plan. That is the least expensive service on the list, coming in at only $8.33 per month when paid annually.
Gold is really their basic plan that includes:
$1 million of ID theft insurance
ID Risk Score
SSN Monitoring
Credit Card Monitoring
Unlimited assistance for victims
The Platinum plan is also very affordable at $159.95 per year.
It includes everything the gold plan does but also brings in monitoring of more credit bureaus, gives you your credit reports, and your credit score whenever you want it.
Cost – $8.33 – $13.33 per month
Intelius
If you are obsessive about seeing your credit report then Intelius is probably the service for you. You can pull one of your three credit bureau reports every 31 days.
While most of the services only let you pull reports once a year, you can pull each of your reports four times a year with Intelius.
One other unique feature is that they have their own credit score that is a good predictor of how likely you are to get approved for loans and other financial services (like insurance).
Credit Sesame
Credit Sesame made their name by allowing you to check your credit score for free.
Since that time they have begun to offer a range of services at no cost to the consumer and this includes free monitoring and insurance.
Best Free Service
Cost – Free
McAfee ID Theft Protection
McAffee built its name with its top rated virus protection.
Id theft protection is only part of keeping our family safe online. Protection for viruses and phishing scams is also an important step to take.
Best for Bundled Services
Cost – $34.99 – $59.99
Reviews of Other ID Theft Services
AAA ID Protection
Identity Secure
Info Armour
LegalShield IDShield
Norton Elite – Replaced with LifeLock
Safe ID Trust
USAA ID Protection
What Do ID Theft Companies Do?
Identity theft protection companies accomplish protecting you in a variety of ways.
The most basic of services will provide you with monitoring of your credit reports for any suspicious activity. This is what you will get with all free credit monitoring services.
For the paid services, you will also get monitoring of your banking, investing, and retirement accounts. Along with monitoring, paid services will help you fix any problems you have or that arise while you are using them.
Most services, both paid and free, will also include some insurance to help clean up any identity theft that happens while you employ their services.
Comparing Services
Comparing ID theft services comes down to which services are important to you.
If you are looking for a basic amount of credit monitoring, then a free credit monitoring service will do everything you need. However, if you want to lock down your identity, you should compare services like LifeLock vs. ID Shield.
Examples of ID Theft
The most common types of identity theft that can be easily monitored include:
Account takeover
New account creation
Tax refund theft
Medical identity
Employment theft
Child ID theft
Estate theft
Senior ID theft
Synthetic or hybrid ID theft
There are other ways for identity thieves to hurt individuals or businesses, but these are currently the most popular and damaging.
Do It Yourself
An individual can handle basic services offered by these companies.
If you are not a person that uses credit frequently, you can take these three steps:
Freeze Your Credit – Anyone can freeze their credit with all three credit bureaus. The process is relatively straightforward and can mostly be accomplished online.
Monitor Credit Reports – Using annualcreditreport.com, you can check each of your credit reports once a year. If you check one every four months, you can keep a good eye on your credit reports.
Report Any Theft – You can report any ID theft to the place where the account is held and follow recover steps that the federal government has outlined at IdentityTheft.gov.
These three steps will help you to keep your ID safe. However, if you are a person who needs their credit regularly, freezing and unfreezing your credit will be a hassle.
ID Theft Protection Services Final Thoughts
No matter what identity theft service you go through we recommend using a VPN on your personal computer, tablets, and cell phones.
While hackers cannot steal your identity with any of the above credit protection services, they can still do major damage to bank accounts and other already established accounts.
Check out our list of VPN reviews to get more info on protecting your online experience.