Flamingo is the female shaving product version of Harry's, the men's razor subscription.
Flamingo offers a high-end shaving set that contains several shaving essentials. If you are looking for a contemporary feminine shaving product, this review may help you make an informed decision.
How Does Flamingo Work?
Unlike the products from Harry's, the Flamingo shave set doesn't feature subscription products. To purchase this kit, you have to visit Flamingo's website.
On the homepage, you will find Flamingo's most exclusive products that include their face wax kit, body wax kit, and Pool Blue shave set.
The Flamingo shave set is also listed on this page. If you were to shop Flamingo's full line of products, you would find the entire collection, as well as the individual products that are included in the set.
When you click on the Flamingo shave set, you will see a short description of the kit and a list of the products it includes. Before you add the kit to your bag, you can select a razor handle color that you like.
Your options are:
Taro & Rose Gold
Mint & Gold
Pomelo & Silver
You can also choose how many products you want to add to your bag.
After making the necessary changes to your order, you can check out, and the kit will be shipped to your address. To order razor cartridges, you will need to purchase them directly from Flamingo's website, as they are not run like one of the razor subscription services.
Pricing
The shaving set, which includes a razor, two blades, shave gel, body lotion, shower hook, and a reusable pouch, costs $16.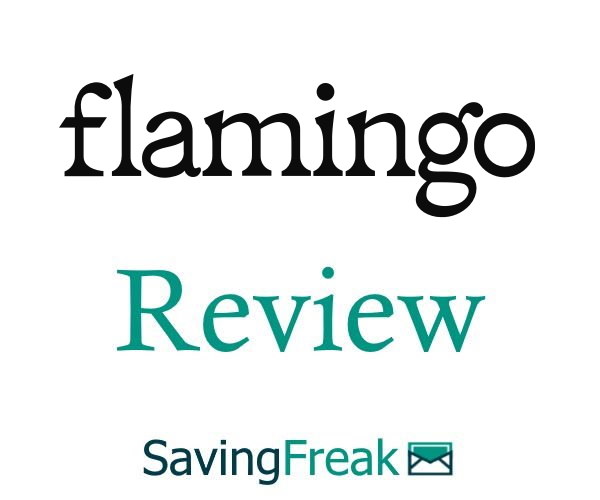 This kit offers decent value for the money, especially when you take into account that the razor handle alone costs $9.
The individual prices of the set's contents are as follows:
Two five-blade cartridges: $2.25
1-ounce Flamingo shave gel: $0.75
3-ounce Flamingo body lotion: $2.70
As you can see, you can purchase all the products in the kit individually from Flamingo without having to pay much more than the kit price. Note that if you are buying higher quantities of the cartridges, shaving foam, and body lotion, you will save more on your purchases.
Products Available
The products you receive with your set include:
Flamingo razor handle
Two German-engineered five-blade cartridges
1 oz foaming shave gel
3 oz body lotion
Shower hook
Reusable pouch
The main product in this set is the Flamingo razor. This high-end tool has a handle that offers sufficient grip, and is more substantial than similar razors, giving it a luxurious and balanced feel.
The handle is wrapped in thin and grippy rubber, and the razor is available in three different colors. The underside of the razor features stamped swirls that also provide you with a better grip.
The 5-blade cartridges that are included come in a small plastic tray that you can use for storage and safe disposal.
With your kit, you will also receive the Flamingo foaming shave gel that immediately turns into a puffy foam once dispensed. One ounce may not seem like a lot, but you only need a little to cover a large surface. The foam shaving gel features Aloe as an ingredient, and it has a pleasant and subtle feminine scent.
Another product that is included with your shave set is the 3-ounce body lotion. This thick lotion has a floral scent, contains white willow bark and papaya fruit extracts, and will leave your skin feeling velvety and soft.
The shower hook is ideal for storing your razor, as it keeps it away from unsanitary surfaces, soap scum, and other impurities that can cause infection. If you have sensitive skin, this handy shower hook is ideal.
Company History
Flamingo is an integral part of the Harry's brand, which launched in 2013. They quickly noticed that, because of the quality, many women used their products—designed for men—as well.
However, because Harry's products were not specifically designed for women, they were not suitable to use on legs, bikini lines, and underarms. But the female buyers liked the quality and were willing to compromise on functionality.
The only solution was to launch a feminine product line with the same quality as Harry's products. The difference is that Flamingo's shaving products are specifically aimed at meeting women's shaving needs.
Flamingo regards their product line as a work in progress, and they are continually improving not only their quality but also their unique offers.
Alternatives
Harry's created Flamingo to target female shoppers. This is because there are other brands already taking over this space Here are three of the main competitors to Flamingo:
Billie – Dedicated to getting rid of the "pink tax", Billie razors are stylishly designed for a woman's shaving needs.
Oui Shave – A luxury brand with expensive styling, Oui Shave doesn't win on price, but their razors are beautiful and sturdy.
Gillette On Demand –  One of the big names in shaving, Gillette has their own mail order blades with the option of subscribing.
Pros
A comprehensive kit to meet feminine shaving needs
The kit contains several must-have accessories
The razor offers a quality feel and sufficient grip
All shaving products are affordable
The items in the set are individually available
Products are specially formulated for enhanced skincare
The Flamingo razor offers a smooth, abrasion-free shave
You can choose between three beautiful handle colors
Cons
Flamingo doesn't offer subscription packages
The Flamingo shaving product range is somewhat limited
Final Thoughts on Flamingo Razors
Flamingo offers a ton of value in terms of price, quality, and versatility. Their razor comes in a selection of colors and plenty of feminine aesthetic appeal. The lotions and shaving foams are formulated to exfoliate and moisturize your skin and to prevent dryness and other conditions.