GrabPoints is a fairly new rewards site that allows participants to earn points in exchange for their opinions.
Activities such as surveys, videos, and downloads can all be completed, to be exchanged for a range of prizes including cash and gift cards.
How does GrabPoints work?
Users of the site are invited to complete a series of simple online tasks, including taking offers, answering surveys, and watching videos.
These tasks will ask for your opinion and feedback on a whole host of topics and are rewarded with points added to your account.
Surveys are by far the most popular method for earning, and it is a simple and easy process. Most will only take a few minutes and can earn from $0.50 – $2, depending on the length and complexity of the questions.
Another option available is to watch videos in exchange for points, and these can cover a variety of subjects, including lifestyle, tech, and fashion. GrabPoints pays $0.07 per video, and these can easily start to add up if you watch a few videos a day.
One area in which GrabPoints differs from other survey sites is through the chance to sign up for offers.
This includes trial memberships and free subscriptions for a range of services and could net you anything from $0.09 to $50, depending on the requirements of the offer.
For signup offers, you will have to enter credit card information as part of the process, but you are always free to cancel the membership before the free period expires.
Referring friends is also a great way to gather points, and can earn you between 25 and 250 points, depending on the country; Tier 1 countries earn the most points, and there are three tiers.
Is GrabPoints legit?
One of the best aspects of GrabPoints is its legitimacy. Companies and businesses will pay the site to distribute their offers, surveys, and videos; this allows those who need consumer opinions to get them straight from the source.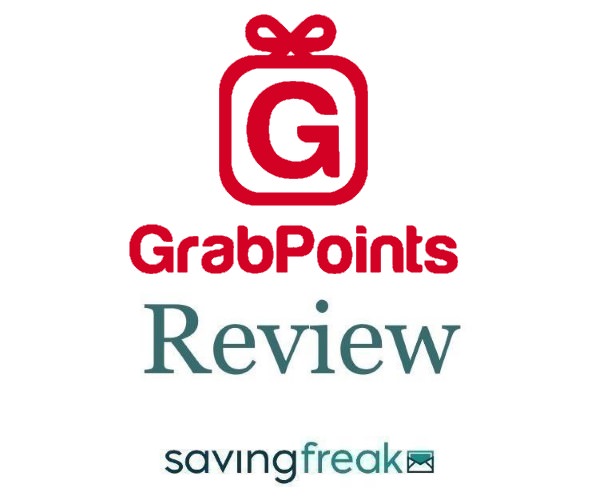 GrabPoints makes a point of only working with established and legitimate companies, and this provides you with peace of mind while participating.
How do I get paid?
GrabPoints pride themselves on paying well, and making the cash-out process as easy as possible for their customers.
Prizes can be redeemed from $3, and most gift cards will only require a $5 or $10 balance to be redeemed. This is still a fairly low amount when compared to the $10 minimum usually required by other sites.
The easiest way to redeem your points is to turn it into cash, using a virtual wallet such as Skrill or PayPal. In addition, there are a variety of other choices for prizes, and these also start at $3, or 3000 points. Some options include:
Amazon gift card
PayPal cash
Skrill (3,600 points needed)
Digital check (5,000 points needed)
Restaurant gift cards (usually require 5,000 points for a $5 gift card.) These come for a variety of your favorite eateries, such as Olive Garden, Domino's Pizza, Texas Roadhouse, Red Robin and IHOP.
Retail stores (some require 10,000 points) including Old Navy, Nike, Regal, and Starbucks.
Company History
GrabPoints is a fairly new company, founded in 2014. Since then, they have gained over 4 million members, 250k Twitter followers, and 275k Facebook fans.
Despite their young age, they have established a space for themselves in the GPT space, and have paid out over $5 million since their inception.
Alternatives
GrabPoints is by no means the only get paid to program on the Internet. These are three of the main alternatives to GrabPoints:
MyPoints – This was my first GPT program. MyPoints has a long history of paying its users and many ways to earn.
Swagbucks – Getting its start as a get paid to search program, Swagbucks is one of the largest programs available.
InboxPays – With one of the better referral programs, InboxPays has a variety of offers and ways to earn.
Pros
High pay-outs: Compared to their competitors, the pay-outs on GrabPoints are among the most lucrative, and they consistently pay well, not only to new members.
Easy withdrawal: The minimum withdrawal for most options is $3; this is notably accessible. Pay-outs are also fast, taking only 48 hours—very impressive compared to some other survey sites.
Plenty of reward options: If you are looking for an alternative reward to cash, GrabPoints is a good choice. They offer a huge range of gift-cards to fit every taste and hobby. Popular options include Amazon, Google Play, iTunes, Netflix, Xbox, Steam, PlayStation, Pokemon Go, and Walmart.
Easily accessible: The site is designed to be accessed on any device, meaning you can take surveys and earn points from your mobile, no matter where you are in the world, or the time of day.
Lots of point-earning options: As well as taking surveys, you can also earn points by downloading and testing apps, referring friends, watching videos, and trying out free subscriptions and trial packages.
Cons
Limited amount to be earned: While GrabPoints has a solid reputation as a high pay-out option, there is still only a limited amount to be earned from the site; it will never make you rich.
Can have trouble qualifying for surveys: Though there are a lot of survey options available, there may not be one which matches with your data. This can be frustrating, especially if you are not told that this is the case until 5 or 10 minutes into the questions.
Grab Points Review Bottom Line
In comparison with other similar survey and GPT sites, GrabPoints is definitely one of the top contenders.
They offer some of the highest pay-outs on the market, and make cashing out your balance super easy and accessible, offering a variety of cash and alternative rewards.
As with any survey site, however, rewards are limited, and you may struggle to earn points rapidly once the initial welcome bonus and tasks have dried up.