Bonds are an investment that tend to get left behind. We are so busy discussing the stock market, small business ideas, and real estate that very few people bring up bonds.
There are several reason for this, but the main one is that bonds are boring. They sit there, collect interest at a relatively low rate, and are just a safe investment.
Anyone who wants to find out how to buy bonds, is usually stuck digging for info. So we put together this quick list to narrow your choices of where to buy bonds.
Top Places to Buy Bonds
To make this as easy as possible we researched actual places you could buy bonds. These are our top five:
WorthyBonds.com
Worthy Financial has made bond investing stupid simple. You deposit money into your account, they sell bonds to small businesses using the deposits, and you get a cool 5% interest on your investment.
What is even better is that all the bonds are secured by small business assets and the are only lent out for 80% of the value of those assets. While Worthy hasn't had anyone default on a bond yet, if anyone ever does default, they can claim the assets, sell them, and at least get all the money back.
On top of that, Worthy doesn't require money to stay in your account for any period of time. This means your money stays liquid.
You get all the benefit of investing in corporate bonds with none of the hassle, lower risk, and no waiting for the bond to mature. It really is the easiest and most liquid way to get into bond investing.
Ally Invest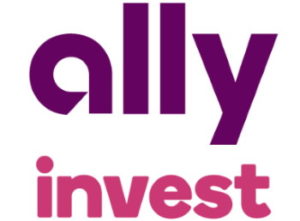 Ally Invest is an online brokerage that offers individual investors all the tools they need to do their investing. They are also one of the least expensive brokerages.
They only charge $1 per bond purchased, but require a minimum of $10. So as long as you are buying into 10 different bonds, or 10 bonds from the same company, they are going to be super inexpensive.
Their interface is one of the easier to use and their research tools are top notch. Anyone looking to buy bonds online is going to do well with Ally Invest.
M1 Finance
M1 Finance has made ETF and stock investing the cheapest it possibly could be, FREE. You can invest in any of their over 6,000 choices with no trading fees.
This works great for anyone looking to purchase a bond ETF. M1 Finance has plenty of bond invested ETFs for you to choose from and with no fees it isn't going to hurt to move in and out of a few options if you aren't satisfied.
If you aren't familiar an ETF is an exchange traded fund. They work by investing in a large number of investments all at once. You purchase shares in that investment and get the benefit of everything the ETF is invested in.
It is a great way to diversify your bond portfolio.
Vanguard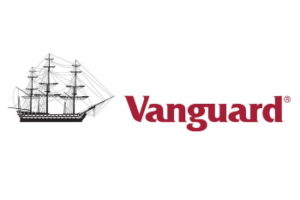 Vanguard is one of the most well known mutual fund families in the World. They have a wide variety of mutual funds and they are mostly known for having the lowest fees of any managed funds.
There is a subset of Vanguard mutual funds that are completely invested in bonds. Some are super safe getting around 2-4% a year while others are investing in junk bonds and can have big gains and losses, just like the stock market.
If you are going to use mutual funds to invest in bonds, then the low fees of Vanguard are going to be your best bet.
U.S Treasury
U.S. Treasury bonds are considered the safest of any type of bond. They are backed by the full faith and credit of the United States government.
Treasury bonds have different maturation dates. The name for each kind is based on when they bond matures. The three type of U.S. Treasury bonds are:
T-bills – mature in one year or less
T-notes – mature in on year up to 10 years
T-bonds – mature in 10 years or more
All of these bond options are available to any US citizen on the TreasureDirect.gov website.
What to Watch When Buying Bonds
Bonds are typically considered a less risky investment than stocks. That is not to say they do not carry any risk.
Before buying any bond you should ask yourself this question:
Will This Bond Get Paid?
To be sure you get paid, you need to be able to evaluate to whom you are lending money. This evaluation needs to be different for each type of bond.
The good news is there are many different options for making sure you are not investing in junk.
Evaluating Bonds
Corporate Bonds
There are ratings agencies to help you determine the safety of corporate bonds. They are the same agencies that rate the financial stability of life insurance companies.
The top three are Standard and Poor's, Fitch and Moody's. S&P and Fitch use the same scale. Their ratings are:
Moody's use the same idea but a silghtly different scale.
These ratings will be available in any brokerage account and when you do your research they will guide you into how safe the corporate bond is.
You will get better interest rates the lower on the scale you go. So it may be worth it to balance risk vs reward.
Government Bonds
Government bonds are considered the safest of any of the types of bonds. They are also harder to evaluate because
However, if you stick to U.S. treasuries, you won't have to worry. They have a AAA rating and are the safest in the world.
Municipal Bonds
Municipalities also offer bond sales to raise money for different projects. Cities have historically been a safe place to purchase bonds, but that isn't always the case.
You can find all the financial disclosures you need through the website for the Electronic Municipal Markets Access (EMMA), offered by the MSRB (Municipal Securities Rulemaking Board)
This includes the credit rating for each municipal government and is where you want to start if you are looking at buying in Municipal Bonds.
How to Buy Bonds Final Thoughts
Bonds can be a safe investment for anyone willing to do the research. Once you learn exactly what type of bond investing you are comfortable with and find the right options, they can be a great way to increase your nest egg.