Read a review about identity theft protection and you will find Identity Guard® at the top of the list. When comparing providers it becomes quickly clear the top ones all provide a similar range of services.
Let's face it there are only so many ways to help someone protect their identity. Most review website will then just push one company or another based on their affiliate relationship. This is not the case here at SavingFreak.com.  If we did not believe Identity Guard® is the best then you would be reading about someone else right now.
How Does Identity Guard Work?
Your identity is not limited to your name, it is much more than that and in the digital age where every other transaction happens over the internet and companies can practically trace your footsteps, your identity is available for the world to see.
What if someone misuses that information? What if someone traces your credit card information? These are the questions that you must struggle with every day but with Identity Guard, you have a reliable haven.
With the help of IBM's artificial intelligence supercomputer Watson, Identity Guard works round the clock to make sure that your identity is protected at all times.
The AI works tirelessly scanning the internet just to make sure that your personal information does not fall into the wrong hands.
Closely watching the millions of particles over the internet that make up your identity, Watson can fight off those digital thieves.
In case of any suspicious activity, Identity Guard will be quick to send you an alert so you can be aware of the problem and quickly protect yourself.
Identity Guard is constantly looking out for you and if there is any activity that looks like it could put you in danger, Identity Guard will send you an alert via email and app notification.
If a case of identity theft happens, you will never have to deal with it alone. Identity Guard will not only alert you about the threat but will be with you every step of the way.
With expert guidance on the subject and an assigned personal case manager, Identity Guard will make sure that you are taken care of until the matter is resolved.
Identity Guard has been around for over 20 years and has enough experience in their hands to help you deal with every possible scenario. And, protecting your identity is their number 1 priority.
Whatever losses you might incur due to identity theft will be covered by Identity Guard with stolen funds reimbursement and $1 million in identity theft insurance.
Get started with IdentityGuard>>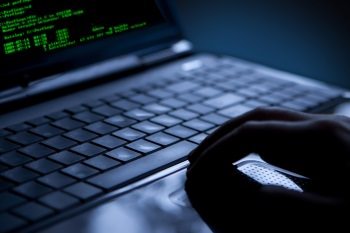 Plans Available
It is extremely important to protect yourself and your loved ones and so Identity Guard has various plans available to suit an individual and their family as well.
The individual plan covers one individual adult. The family plan covers all the adults and children living in one household.
There are three plans available for an individual member. Here are the plans:
Value: The Value plan is reasonably priced at $8.99/month. With this plan, you will get all the best services provided by Identity Guard which includes Watson's artificial intelligence which will keep track of your identity in the digital world. It monitors the dark web in case your details appear there. It also monitors your risk management score, which measures how well you can manage your risk of identity fraud and suggests how changes in your actions can affect your score.
Total: The Total plan is priced at $19.99/month. Apart from the features available in the Value plan, here you also get alerts which will alert you for bank account takeovers for changes like name, address, email address or any other significant change. You will also get alerts when Identity Guard detects requests using your personal information to open any new bank account across the US. You will also be informed of any changes to your credit profile.
Premier: The Premier plan for an individual costs $24.99/month and is highly recommended. This plan covers all the services that Identity Guard has to offer. It also includes a social insight report which analyzes your Facebook timeline to assess your online image and also recommends actions to fix any possible issues.
There are three plans available for a family. The family plan includes all the children and adults residing in a household. Here are the plans:
Value Family Plan: This plan is moderately priced at $14.99/month. It covers your family with all the basic services that Identity Guard offers. Apart from dark web monitoring, Watson's artificial intelligence, risk management score, it also protects your child's identity on the dark web.
Total Family Plan: This plan costs $29.99/month. Apart from the services available in the Value Family Plan, this plan will alert you in the case of a bank account takeover. You will also be alerted of any changes to your credit profile.
Premier Family Plan: This plan costs only $34.99/month and is highly recommended. Apart from the services available in the above two plans, it also protects you against potential cyberbullying on social media.
Start service with Identity Guard>>
Service
Credit Score
Identity Guard provides you with your credit score to help you understand your credit situation. It uses the information contained in your TransUnion credit file and calculates the credit score for you.
Different lenders use different credit scoring systems so it is not necessary that your score with Identity Guard will be used in evaluation by lenders while calculating your credit standing.
Insurance Service
Identity Guard provides $1 million identity theft insurance to its members. The insurance is underwritten by the company subsidiaries or affiliates of American International Group' Inc.
The coverage of this might not be available in all jurisdictions.
Alerts
Identity Guard makes sure that you are alerted as soon as any suspicious activity takes place. Through email and app notifications, Identity Guard will look out for you at all hours.
Activity alerts are sent for the critical risks which are financial in nature or even in the case when your credit card number(s) appear on the dark web. Threat alerts are sent for low risks.
Start an account with IdentityGuard.com>>
Why Identity Guard

®

is the best deal
Major companies buy their services
Identity Guard is one of the solutions provided by Intersections Inc. a publicly traded company on the NASDAQ (INTX).  Intersections was founded in 1995 and has protected over 36 million consu
mers and has partnered with several businesses including major financial institutions.
From bbb.org: "Intersections Inc. is the provider of credit monitoring for a number of the major financial organizations in the United States, including Business CreditAware for American Express card members."
The American Express Company is one of only 30 on the Dow Jones Industrial Average and best known for its credit card, charge card, and traveler's checks businesses. Amex cards account for approximately 24% of the total dollar volume of credit card transactions in the US.
If the company with the 22nd most valuable brand in the world leverages the services of Intersections then that tells you something.
BBB relationship
BBB stands for the Better Business Bureau which has the goal of advancing a trustworthy marketplace and instilling consumer confidence.
The BBB monitors for any government actions against a company. It also tracks any complaints made against a company's advertising, billing, delivery, broken guarantees, sales, or problems with products and services.
Intersections, the provider of Identity Guard has been tracked by the BBB since 1996.  It was the first in its industry to receive an A+ rating and currently maintains an A+ rating.
Real insurance
When Identity Guard claims that you get insurance with your plan they are not fibbing. They have actual insurance, not a warranty, not just a service guarantee, actual insurance.  The Master Policy for Personal Internet Identity Coverage has been issued to: Intersections Insurance Services Inc. (the "Master Policy Holder"), Policy Number: 7077714 underwritten by insurance company subsidiaries or affiliates of American International Group Inc.
American International Group Inc. (AIG) which provides insurance services in over 130 countries and one of the most extensive worldwide property and casualty networks available.
Experience
Intersections was founded in 1996.  Identity Guard has literally grown up in the environment of modern-day ID protection.  When you couple their years in existence with the sheer number of customers they have helped protect, their experience is truly impressive.
Best deal
Like the other providers they have several plans that provide different levels of service. Their basic plan is very similar to the services of other top providers. Where you will find the best deal is with their Total Protection® plan. Which is cheaper than their nearest competitor for similar coverage. What is even better is the plan includes ZoneAlarm® antivirus software. Antivirus software is something you really should have if you are serious about protecting yourself. When you factor in the software cost you are really a great deal for a better quality service.
Alternatives
Lex Law On Track – Known for credit repair, Lexington Law Ontrack is a newer services that focuses on protecting your ID
identity Force – With one of the easiest to use interfaces, IdentityForce is a top provider of ID theft protection.
ID Watchdog – With a 100% restoration guarantee, ID Watchdog does very well in customer satisfaction.
Pros
Identity Guard protects your identity in the digital world. Some of the advantages of Identity Guard are:
Protects Your Identity: Identity Guard protects your identity in an era where privacy is of utmost importance.
Insurance Coverage: In case of any damage due to identity theft, you're covered up to a million USD.
Free Trial: One free trial can be redeemed per person per year.
Quick Alerts: Identity Guard sends you alerts when your identity is involved in any dubious activity on the internet.
Cons
There are certain limitations that come attached with Identity Guard and a few of them are:
Not Foolproof: Identity Guard works at its best capacity but no one can guarantee that all identity theft will be prevented.
Sharing Social Security Number: To register on Identity Guard, you have to submit your Social Security Number which can make some people uncomfortable.
Identity Guard Review Bottom Line
You might see some other identity theft protections services out shine Identity Guard with their expensive advertising campaigns, but Identity Guard does not need fancy talk. Identity Guard is a company with proven performance, a great reputation, and high customer satisfaction. When you scratch off all the commercials they can stand on their extensive experience of monitoring and helping their customers with identity theft issues and this is why they consistently rate as one of our best companies to protect your identity. Identity Guard's Total Protection plan is a great option and is a full-featured ID theft protection solution at a great price.