Identity theft isn't going away as a major threat to your finances.
Finding a trustworthy ID theft protection company is a top priority for anyone looking to make sure they are ready for a thief.
This review of IdentityProtect goes through why it is one of your top options.
How Does IdentityProtect Work?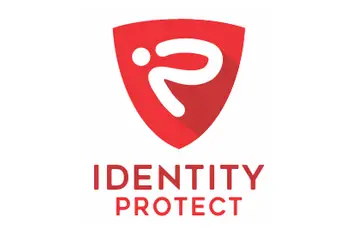 To sign up for IdentityProtect, you have to enter your personal information such as name, address and email ID, followed by providing your date of birth, Social Security Number, and phone number.
Next, you have to select a plan, and finally, you enter the payment information such as credit card details. As soon as the enrollment is completed, you're covered by the plan you had selected.
Also, you will receive a mail with your login credentials and the other necessary information related to your membership and the plan you've selected.
Plans Available
Identity Protect offers three plans with varying degrees of protection.
Standard
The Standard plan is priced at $9.95 per month. As part of this plan, you will get credit monitoring service from all three national credit bureaus, i.e., Equifax, Experian, and Transunion.
Along with this, you will get a consultation regarding credit fraud. Any attempts to change your address in your various IDs will be monitored and prevented. The Internet, including the dark web, will be surveilled to check if your information has been leaked.
They will then help you remove it, and you will also have access to identity recovery specialists when required.
In case you lose your wallet or due to some other reason any of your credit cards, driver's license, Social Security card, insurance cards, etc. are lost or stolen, then IdentityProtect will handle the cancellation and replacement of these cards. Other services include:
Access to a loan matching concierge.
Discounts with the various partner brands that IdentityProtect works with.
A Social Security trace report.
Coverage or restoration for losses worth up to $10,000 due to identity theft, funds stolen from accounts, etc.
Advantage
All the services or features available as part of the Standard plan are also available with the Advantage plan, which is priced at $19.95 per month. The only change from the features of the standard plan is that your coverage increases to $25,000 for losses or restoration.
Additionally, you will have access to the Transunion credit score tracker and will be able to access your credit score and credit report from Experian.
The Advantage plan also includes password encryption, meaning the passwords for all of your accounts will be encrypted to ensure they cannot be hacked.
Ultimate
The top-end Ultimate plan is priced at $29.95 per month. It includes all of the services and features that are part of both the Standard plan and the Advantage plan.
However, there are a couple of differences. Firstly, as part of the Ultimate plan losses up to $1 million will be covered or restored by IdentityProtect. Secondly, you will be able to access your credit scores and credit reports from all three national credit bureaus.
What sets the Ultimate plan apart from the other two is that you can add your spouse or partner as well as your children to the plan at no extra cost. This will ensure that they are protected from identity theft as well.
Another feature that's part of this plan is social media reputation monitoring, which can come in handy for parents.
You also get warnings in case a checking account or investment account is opened using your identity.
If spam emails and postal mail have reduced in number, it could be an indication of a fraudulent change of address, which is monitored as well.
You get a one-time report about your identity or name popping up in court cases fraudulently, and it's also monitored on an ongoing basis.
Finally, possible changes in your credit scores are simulated based on your payment and loan activity using data from Transunion.
Service Features
Dark Web Monitoring
The dark web is an entire section of the Internet that most people never see, and where many unscrupulous actions occur.
Data breaches have been increasing at an alarming rate, and that data is sold on the dark web. This can include personally identifiable information such as phone numbers, address, passwords, account numbers, etc.
Identity Protect monitors the full Internet for any of your information that may be unauthorized information and informs you with alerts.
Password Encryption
IdentityProtect lets you save and manage passwords for all important accounts and websites. These are synced to your devices and entered automatically when you are logging in to a particular account or website.
The passwords are set by the AES-256 military-grade encryption algorithm that IdentityProtect uses. This encryption algorithm is used by the military, government, and the intelligence agencies as well. It doesn't just provide added security but also eliminates the need to remember and manage multiple passwords.
Loss Protection Coverage
Depending on the plan you've selected the amount of loss that IdentityProtect will cover varies from $10,000 to $1 million. However, the good thing is that there are no hidden deductibles.
The financial reimbursement that you will receive will cover any loss due to fraud or embezzlement, including:
Theft
Forgery
Personal data breach
Unauthorized electronic fund transfer
Legal costs
Alternatives
There are more and more id theft services popping up all the time. Three competitors to IdentityProtect include:
LifeLock – One of the best known names in id theft protection, Life Lock is on top of many of the best of lists.
Privacy Guard – A 14-day $1 trial allows you to give Privacy Guard a test drive before paying the monthly fee.
Reliashield – With free protection for childrent, Privacy Guard is a great option for families.
Pros
The Ultimate plan is one of the best available in the market, in terms of pricing and that it allows you to include your family free of cost.
The password encryption and management feature is very useful, and in this day and age, one of the most important elements to prevent identity theft.
Cons
The Standard and Advantage plans do not provide enough features and are priced much higher than equivalent plans offered by competitors.
Loss protection coverage offered in the Standard and Advantage plans is extremely low as most competitors offer up to $500,000 coverage.
No trial period to check out the performance of the service before committing your money.