As the internet develops and evolves, more and more ways to make money online grow with it.
From product testing to surveys, cash back to testing applications, there is now a range of ways to earn cash from the comfort of your own home. Pinecone Research is one such opportunity—with a twist.
This exclusive, members-only site offers lucrative survey opportunities and the chance to test out some pretty cool products.
The catch? They limit who can sign up and are very careful with the demographics of their reviewers.
Once inside, Pinecone Research is one of the top ranking sites of its kind, and there are lots of good reasons for this praise.
How Does Pinecone Research Work?
In many ways, PineCone research is a replica of the range of competitive survey websites found all over the internet. The site is simple to set up and use.
You start by filling out an online questionnaire with a variety of details such as age, location, dietary preferences, lifestyle, and so on.
It is essential to be honest at this stage. If you are later found to have lied on your profile, your account will be closed, and you may have to forfeit any profits you have earned thus far. In addition, the company's needs are always shifting.
PineCone Research is continually looking for alternative and unique demographics, depending on their request from their client.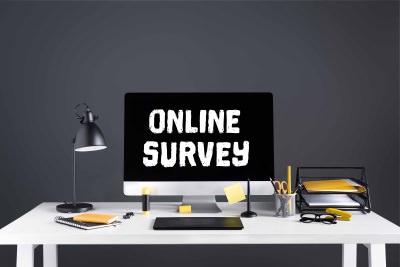 If your profile matches the demographic which is currently being targeted, you will be accepted onto the 'panel,' and invited to complete surveys. These will be targeted to you and delivered via email.
Though surveys are based on a range of general topics, a key focus for the company appears to be studies which are customer and product-centric, and this fits in with the other aspect of PineCone Research, product testing.
Unlike the surveys, product testing is not something you will have an opportunity to sign up for. Instead, the company will send products they feel are a good match according to your profile and demographics.
You will earn money for both testing the product and for answering a series of follow up questions about it.
As you can see, PineCone Research works in a way similar to most survey sites—surveys are completed in exchange for cash or another reward.
The difference here, however, is the exclusivity. You have to find a banner ad inviting you to sign up, hidden anywhere on the web, or else be referred and invited by an existing member.
Sign up with Pinecone Research>>
Company Background
The company PineCone Research is owned by the Nielsen Company, a respected and legitimate market research operation that is also the parent company of AC Nielsen Bases.
They have a great deal of experience and authority in the business and place market research as the central focus of everything they do.
Is Pinecone Research Legit?
The exclusivity of PineCone Research does help to authorize its legitimacy. I personally signed up to do surveys with Pinecone in 2004 and had a great experience.
They always paid on time and sent me regular products to review. Today they still send products in the mail, but give many more options for online response.
Pinecone is definitely a legit paid survey company and has a stellar reputation for anyone who gets approved.
How Do I Get Paid?
Payment is based on a points system which allocates a certain number of points to each survey.
The unique selling point of PineCone Research is its unusually high pay rate, usually starting at around $3 a study—a significant leap compared to the pennies offered by other sites.
Points earned can be redeemed as cash, or can be exchanged for a variety of rewards such as gift cards. As a bonus, you will not have to wait until a minimum amount has been reached to withdraw your money.
As soon as you have completed the first survey, you can remove the funds. Payments are usually processed the following day—another bonus compared to the several weeks required by some competitors.
Alternatives
Inbox Dollars – One of the most well known get paid to sites, InboxDollars is a top service for making money from your computer.
PointClub – With great reward options and a nice sign up bonus, PointClub is a good addition for anyone looking at paid surveys for extra income.
Panda Research – With multiple ways to earn money, Panda Research is a well respected program.
Pros
Payment is higher than rival sites. Starting at $3 a survey, this can increase until you reach the cap of $5 a survey. This rate is much more generous than other sites, which offer only a few cents for a study.
Payment is fast. You can have your cash within 48 hours, and there is no minimum amount required for withdrawal.
There are multiple ways to spend your points. You have the option to convert points into gift cards instead of cash if this is your preference. Points will expire after a year, giving plenty of time to spend.
Prequalified surveys. The frustration with many survey sites is completing a lengthy introductory questionnaire only to learn that you do not qualify for the study. PineCone Research will only send you surveys which they know you are already qualified for, saving valuable time.
Opportunity to test products. As well as surveys, the site offers the chance to test brand new products before they hit the market. As another benefit, your research can help to influence whether or not a company decides to release a product or make significant changes, as well as responding to feedback over price, etc. Your opinions are influencing the future of the market!
Data is protected. It is PineCone Research policy to remove all personal data before passing it on to third-party companies. You can trust that your information will not be stolen or sold.
A chance to win sweepstakes. Twice a week, the company will operate a lucky draw worth $500, as well as a quarterly draw worth $4,000. Entry is automatic through completing a survey, meaning you could win big with no extra effort!
Cons
Invite only. Although the site has a lot of great features, you have to be invited or referred to access them. You can also be removed at any time if PineCones Research feels you no longer fit the demographic.
No mobile app. The site does not currently offer a mobile app, restricting the time you can spend taking surveys.
Limited surveys. Some users reported receiving very few studies from the site compared to competitors—sometimes only two a month—making it hard to create a steady income.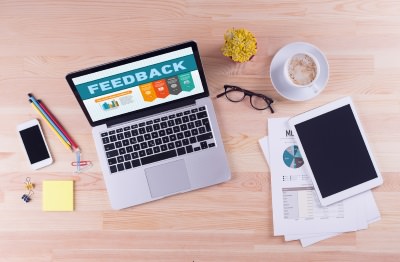 Pinecone Research Review Bottom Line
PineCone research offers a well-paid and potentially lucrative option for those looking for a survey site. Their pay is above average, and processing times are fast and provide a range of options, including gift cards.
The limited sign-ups are restrictive, however, and getting into the site can be a lot of effort for potentially little return.
If you manage to be accepted, you will receive prequalified surveys—saving you time—and it can be worth persevering to make some pocket money.
The lack of surveys available make it unlikely that this could replace a steady income, but it could be a simple way to bank a few bucks.