InboxDollars is one of the most well known get paid to program websites on the Internet, but are they worth your time?
While there are many sites that claim to pay you money for reading email, taking surveys, or playing video games there are just as many that waste your time.
This Inbox Dollars review details everything about the program and how you can earn money in multiple ways with them.
Is Inbox Dollars Legit?
Yes, Inbox Dollars is a legitimate program with multiple ways to earn rewards for simple tasks.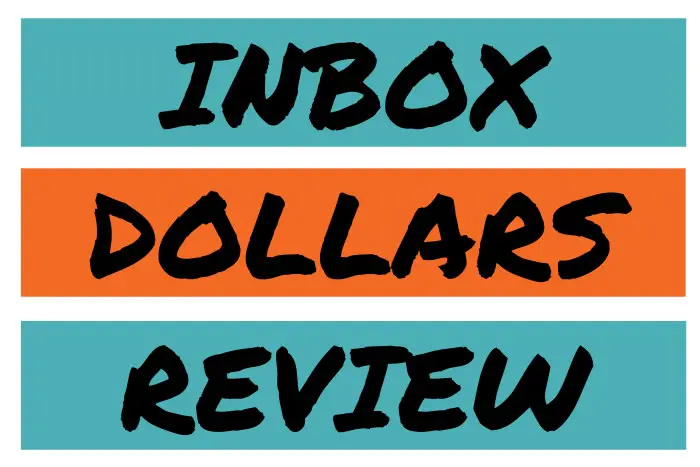 With any legit paid survey site, you should not pay money to get started. Not only does InboxDollars pass this with flying colors they also give you $5 for signing up.
The site has been up and running in its current form since 2006, which in Internet years makes them ANCIENT! And they have been named in the Inc. 5000 list of fastest growing companies.
The company has now paid out over $35 Million to its members and has very large member loyalty and very good rate of new customer acquisition.
Since 2006 the parent company, Cotterweb, has now branched out with similar sites in the UK and Canada.
To sum all that up, is Ibox Dollars Legit? Yes.
Ways to Earn
Inbox Dollars has become famous for paid surveys and getting paid to read e-mail, but they did not start out as simply a paid survey site and they still have multiple ways for you to earn money through their platform.
As the company has grown so have the ways you can earn money. They now remind me a lot of Swagbucks and the ways you earn are pretty similar.
Surveys
People seem to be infatuated with paid surveys.  What makes InboxDollars great for this is they have excellent partnerships with top retailers and service providers.  Currently they are partnered with big names like Netflix, Target, and Wal-Mart.
E-Mail
It isn't a lot money for reading each email, but you do get a consistent flow of them.  The typical payout is less than 10¢
Games
Yes, you can get paid to play video games.  There are two ways to get paid through this.  You can deposit $10-$20 to upgrade an account with GSN/World Gamer. 
You will get money in your InboxDollars account for every dollar you spend on the site.  You can make money on the GSN games separately from InboxDollars.
The better way from my perspective is to play the games on the InboxDollars.  They don't pay great, but you're playing games to make money.
Offers
These are not free.  You complete an offer and then you get cash back. These can be anything from donating money to a charity to joining a club like ClubW wine club which will earn you $20.
Search
I feel like they stole this one from Swagbucks (our Swagbucks review shows it is more profitable for searching). Instead of using Google, Bing or Yahoo, use the search engine inside of InboxDollars You can get paid 15¢ per day and 5¢ every week that you search four or more days.
Videos
It only about 1¢ paid per video you watch from companies looking to advertise to you.
Deals
Inbox Dollars has partnered with online retailers to give you a percentage back on whatever you purchase online. There are a ton of places you can earn cashback.
For example, instead of heading down to Wal-Mart and walking around the store.  Log into your account area, click on the link that goes to Walmart.com. 
Make your order, pick up the item in store, and get cash back into your InboxDollars account. You can complete the circle by cashing in points for free Walmart gift cards.
Refer-a-Friend
Refer your friends to InboxDollars and get 10% of everything they earn through the site. If you have a bunch of friends who get into earning money this way you can sit back and watch money roll into your account.
Coupons
If you print coupons from coupons.com, just use the printable coupons in your member area and get paid each time you print.
Other Ways to Earn
There are several other ways to earn small amounts of money through Inbox Dollars, but the best thing you can do is to become a Gold Member.
All you have to do is get to your first payout of $30.  Once you do this you are registered as someone who is serious about earning money through their program.
Gold Members get: weekly payments, increased referral rewards, double entries into sweepstakes, exclusive offers, and double the search loyalty reward.
Sign up for an InboxDollars Account
Inbox Dollars Complaints
So any solid review would not be complete without addressing some of the complaints you will see online about a company.  I have read through, literally, 100 different complaints about someone who felt they were done wrong by InboxDollars. 
So what I got from reading all these complaints were some recurring offenders.
Inbox Dollars is for people in the United States.  If you are not in the U.S. they will eventually figure it out and cancel your account.  The reason it is U.S. exclusive is because the surveys are for companies wanting information from people in the States so they can advertise to them more effectively.
I don't know exactly where they threshold is, but if you make enough money InboxDollars will require you to fill out a tax form.  They aren't doing this to be annoying they are doing it to avoid tax fraud on their part.
All of the seemingly legitimate complaints were at least three years old.  That is not to say that stuff doesn't happen and the company does not make mistakes.  It only means that it seems most of them are in thepast.
My biggest advice when you sign up for any company that pays you for tasks is to make sure you read everything they send you at the beginning. 
The vast majority of complaints were people that did not follow the directions.  It is expressly stated that you cannot cash out until you get to $30, don't try to cash out at $25.  That kind of compliant is ridiculous.
Alternatives
InboxDollars Review Final Thoughts
I have used InboxDollars and found the amount of money you make to be more of a time suck than a great way to make cash. 
If you do not have a huge list of people that you can get to sign up as referrals or tons of time to do all the different tasks, then you are probably only going to make a few dollars a month. 
That being said, what is nice about the program is that everything is one place. So getting paid to shop, e-mails, survyes, etc. can all be done and accrue money in the one place.
The best way to make money is through the cashback links and fulfilling the offers. This takes money, but if you were going to spend it anyway, then why not get that cash back into your account.
If you make some of the ways to earn with Inbox Dollars part of your routine then it should not be difficult to earn a little extra cash on a regular basis.  Thinking this will replace your day job is probably a little delusional.