Public Goods is a different kind of online marketplace compared to the likes of Amazon and Alibaba.
In case you've never heard or know little about the company, Public Goods was formed in October 2015 by Morgan Hirsch to provide toiletry and everyday essentials solutions to clients.
How Does Public Goods Work?
Public Goods has four main categories: personal care, household, grocery and vitamins, and supplements. In the personal care section, you can find items like essential oils, menstrual care products, dental care, and hair and body care products, among other items.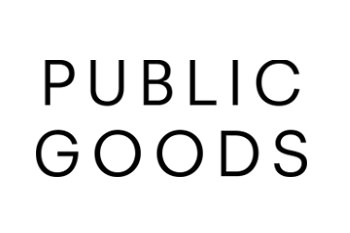 Some of the popular household items include linens, cleaners, tree-free papers, bathroom, and kitchen items, among other products.
The site is different from other online stores since it exclusively sells products that are healthy and environmentally friendly. According to company CEO Mr. Hirsch, the store intends to continue increasing its product line to serve its ever-increasing clients.
The site runs on a subscription model, whereby clients are encouraged to subscribe in a bid to get friendly deals. By eliminating brokers in the product sale process, Public Goods has managed to establish itself as one of the cheapest online stores.
Company History
As we mentioned earlier, Public Goods is a fairly new company considering it launched in late 2015. According to the owner Morgan Hirsch, Public Good's mission is to improve the world a purchase at a time. The store's mission explains why only life-positive items are stocked.
The site is meant to serve people who prioritize healthy living. Initially called Morgans, the site changed its name to Public Goods shortly after launching and has since established itself as one of America's fastest-growing alternative online marketplaces.
The store started by selling personal care items and household goods. Over time, however, Public Goods has expanded into other sectors like organic foods and women's wellness
From personal care goods to home and healthy living, Public Goods has managed to carve out a unique niche for itself as a brand that cares about people's welfare. No GMOs or chemical-laced products are sold on the site.
Public Goods also manufactures all its soaps and liquids in the US, which allows it to sell its products at lower prices compared to its competitors. To become a Public Goods member, you will need an annual subscription, which stands at $59.
Alternatives
Pros
Subscription Plan
Initially, the subscription plan was not well received by most people. By paying the annual fee of $59 (translating to around $5 a month), you can buy organic products for some unbelievable prices.
Fair Pricing
Items produced by Public Goods, like soaps, are sold at low prices due to a direct linkage between producer and consumer. This enables Public Goods to appeal to customers looking to take up healthy lifestyles on a budget.
No Overload
Most online marketplaces tend to capitalize on mass sales to make profits, thus meaning that clients have access to a plethora of goods in different categories.
Public Goods utilizes a different approach that appears to be working. The limited stock options and categories help buyers to select items and check out without wasting much time.
Simple Ingredients
When you order from Public Goods, you should expect to receive products with no harmful chemicals. Everything, from foodstuffs to soaps, is made from organic, eco-friendly, and board-approved ingredients.
Supports Healthy Lifestyles
The presence of organic options and products with reduced chemical content makes Public Goods a game-changer. By shopping at Public Goods, customers can buy quality organic products and maintain healthy lifestyles.
Eco-Friendly Packaging
Public Goods does not waste space when delivering products to its clients. If you place an order at Public Goods today, you will receive your package without crinkle paper or bubble wraps. Public Goods appears to be keen on observing its core principle of positive, eco-friendly business.
Easy to Use Website
When it comes to operating online retail stores, the importance of a good website can't be overstated. Public Goods has a well-arranged website that simplifies the shopping process. If you are a first-timer curious to know more about the company, you can press their about us button and read more about the store.
Different Categories
Public Good's website is user-friendly as the listed categories make it easy for clients to navigate through and select their preferred items. You can choose from a range of categories, which are limited to healthy options only.
Fast Delivery
You don't have to wait for a fortnight or a month to receive your products from Public Goods. The average wait time is two days, meaning you can receive your products in good time to put them to practical use.
Cons
Subscription Model
Although some might argue that the subscription model has strengthened Public Goods` performance, others believe that the site would have a wider reach if it operated without subscriptions. Some would-be clients tend to scatter off immediately when they see the subscribe button.
PublicGoods.com Review Final Thoughts
With many online stores to select from, finding the best option can be frustrating. In terms of product selection and business model, we give Public Goods an 8/10 due to its unique approach to business.
You can get healthy products by subscribing to the Public Goods website.
By stocking fewer products than conventional stores, Public Goods focuses on providing high-quality services to its target market. Thus, if you don't mind paying an annual subscription, then we would highly recommend trying out Public Goods.