When it comes to managing your financial needs, every step you take toward securing the best rates for your money will make a difference.
While some companies are known and reputed through their time tested presence in the financial sector, others are known for their competitive rates and customer value.
TIAA Bank would come under the latter owing to their rise in the last two decades. You might have seen their signage outside the Jacksonville Municipal Stadium – home to the Jacksonville Jaguars.
Types of Accounts at TIAA Bank
TIAA Bank Savings Account
The model under which the savings account operates can be defined as a mix between a traditional and a modern online account.
While the savings account rates are pretty high when it comes to basic savings as well as the money market account, your best bet with interest rates has to be with the CDs.
However, the basic savings account offers much better ranks than bricks an mortar banks, but not as high as many of the online banks. It also requires an opening account balance of $25 required.
The money market account keeps up with the online competition, but requires a balance of $250,000.
[sa_captivate]
TIAA Bank Checking Account
The TIAA Bank checking account requires a minimum balance of only $25 to start with a monthly fee of $5. This charge, however, is one that can be waived if you can maintain an average balance of $25 every month.
The money deposited in the basic account does not yield any interest. The premium checking account requires maintenance with a balance of $5000 in order to earn interest.
Pledge Accounts
TIAA Bank is known for high returns on their flagship Yield Pledge accounts, that can be either a checking account or a money market account. The Yield Pledge Checking account is fee-free with no monthly fee and no fee for online bill pay.
There is an offer for a one-year bonus interest rate of on all account over $10,000.
The Yield Pledge Money Market account offers rates in keeping with all the online banks and the rate remains the same if you deposit any sum of money above $5,000.
An opening balance of $1,500 is required but the minimum balance requirement does not stand thereafter.
Along with this, it offers free withdrawals at ATMs, paper cheques, as well as $30 overdraft protection.
TIAA Bank Certificates of Deposit (CDs)
Amongst most of their competitors, TIAA Bank offers highly competitive CD interest rates. The opening deposit for the basic CD that is offered is the $1,000 CD which goes up to $5,000.
The interest rates are competitive for the term lengths they offer but would be considerably higher if you were able to lock in your money for a longer period of time.
TIAA Bank History
Jacksonville based First Alliance Bank and the Mercantile Bank based in St. Louis, Missouri were combined to create the EverBank name in 2002.
They also set up a stock brokerage called EverTrade Direct Brokerage around the same time.
Ever since the humble beginning of the brand two decades ago, they have gone on to develop some extremely sophisticated and customer-friendly schemes in banking as well as lending.
They eventually stepped into the online banking sector and have found great success there too.
Since the last decade, EverBank has also promised that the rates that your money would get with them would be in the top 5% category. It has been marketed as the institution to utilize if you are looking at high-interest rates.
However, many people claim that the approach the bank has adopted in general is somewhere in between online banking and traditional banking.
The physical presence of their banks is highly concentrated to the South Eastern part of the United States. This can be quite a cumbersome affair for those who live elsewhere and are looking for a bank to deposit cash frequently.
This is also why they have aimed to market themselves as an online-only bank for more customer needs. You might get some of the best rates in savings accounts as well as CDs at TIAA Bank.
If you are all about returns and investments while your basic banking needs can be managed through an online app, the introductory rates at TIAA Bank might be the best in the market.
Alternatives
In the online banking business, one thing that is guaranteed is the competitive nature of the market.
The market is known to be filled with lots of players with several business models all looking to lure the customer in. Some of the top banks include:
CitBank – Always in our list of top interest rate banking options, CitBank brings great interest rates and easy to use accounts.
Synchrony Bank – A fully online bank, Synchrony has top interest rates on savings accounts.
BBVA Bank – With highly competitive CD rates and terms, BBVA bank has great online bank offerings to everyone and bricks and mortar coverage for the people who live in their footprint.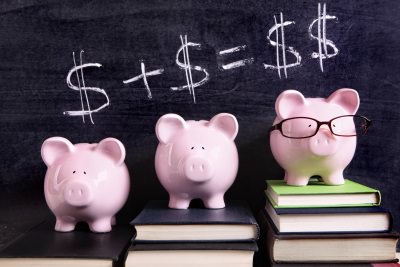 Pros
TIAA Bank certainly offers highly competitive interest rates when it comes to all their accounts.
The introductory offers for new customers are unmatched by most other trusted banking institutions.
Investment options are very high and can range from investing in international currency to investing in precious metals.
The Yield Pledge Promise ensures that you are receiving rates that are in the top 5% of deposit accounts.
The rates offered on CDs are higher than most other banks. If you have a good amount of money that you can put aside for a few years, you might get the best returns at TIAA Bank.
Zero ATM fees and unlimited ATM reimbursements are a welcome bonus.
Cons
The permanent rates are lower than what the competitors offer.
The Yield Pledge is actually not the most foolproof because of the index it follows.
The part-traditional part-modern model of running does not allow the greatest customer service due to a lack of physical banks outside the area of Florida and adjacent states.
Some of the best rates at TIAA Bank can be availed only with a specific volume of money.
Final Thoughts on TIAA Bank
After reviewing the various accounts as well as the benefits and drawbacks of having an account with TIAA Bank, it seems that TIAA Bank is a competitive online company with high rates for introductory customers.
TIAA also offers some of the most lucrative returns for people who have a high monetary volume.
If you are looking for an online bank with high returns for your saved money, TIAA Bank is a good option.