Is your car loan burdening your finances? Dealing with a high interest rate?
You might want to consider refinancing! Here we explore what refinancing is and if it is right for your situation.
Can You Refinance An Auto Loan?
The quick answer is yes, but only in the right situations.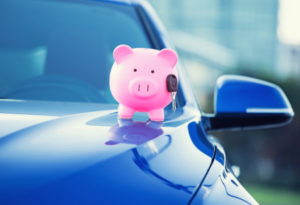 Before getting into that, though, you need to know why you would want to refinance a car loan in the first place.
Refinancing is taking a second loan to pay off the remaining balance of your original car loan. Now you might think, "Isn't that the same as what I have already?" or "What good does that do?" But refinancing makes sense because of two factors: changing interest rates and loan duration.
Interest rates change all the time and are usually in sync with how the economy is doing. Your overall credit score can also get you better rates. Scoring a new loan with a lower interest rate means you pay less. In short, you save money.
You can also refinance to extend loan duration. While this increases your overall payout, it also lowers your monthly payment. If you're struggling with monthly bills, this is a good alternative.
Lenders and financial institutions have requirements for getting refinancing, so be sure to check around. Usually, they base the conditions on the remaining balance on your loan, your car's market value, age, and mileage.
How Does Refinancing a Car Loan Work?
Like anything that involves large sums of money, refinancing takes a bit of preparation and legwork. Fortunately, it's not that hard:
Prepare the necessary paperwork
To start refinancing, you first need to prepare the required paperwork.
Like any loan transaction, proof of financial capacity is one of the most crucial requirements for car-loan refinancing. The most obvious evidence is presenting your paycheck stubs or income tax returns. The amount you earn shows banks that you can pay them back.
You also need to have your current loan information on hand. Paperwork shows your loan duration, the interest rate, and the balance you have left.
Some lenders also require your car's information. Some data that are important to them include your car's mileage and year, as well as the model. They might require that you have insurance for your vehicle as well. Have these necessary documents ready.
Shop around
Shop around with a few lenders or loan institutions. You want to compare interest rates, of course, but you also want to investigate features such as loan terms and auto-pay discounts.
The latter is great if you qualify for it. You set up automatic monthly loan payments, so you don't have to worry about paying it manually. Plus, you get a discount.
It's helpful to get pre-qualification as well. Banks or lenders look at your financial capacity and car value. They then give you an idea if you qualify for refinancing or not.
It's very, very important to note that getting pre-qualified is not a guarantee that you'll get approved. Pre-qualification is just an estimate of the chance of your success. On the flip side, pre-qualification will not affect your credit scores in any way.
Now, even if you find a terrific deal, continue shopping around. You never know if you can score a better deal. It's also good to have a lot of options.
Apply for the loan
After you've picked the best loan product, send in your application. Your application is now considered a "hard inquiry," and it can lower your credit score.
However, multiple hard inquiries for the same loan type are combined if within the same week, so don't sweat it if you apply somewhere, and then change your mind.
Once your new loan gets approved, you'll get documentation from your lender with critical information. The paperwork includes essential stuff, such as your interest rate, monthly payments, and duration. Keep this record on hand for future reference.
Pay off your old loan
With the added money you get from the new loan, pay off and terminate your old loan. Be sure to check with your old lender on how to do this. If it involves any prepayment penalties, factor these in.
Some lenders pay the old lender on your behalf, which is convenient. If so, check with your old lender that the loan is fully paid before you stop making payments. This, of course, does not apply if you refinance through the same lender. They will take care of everything in that case.
Start paying your new loan
You're now free to pay your new loan. If all went well and you did your homework, you saved significantly either on the overall payout or on monthly payments.
Now, be sure your monthly payments are on time so you can regain your credit score! It shouldn't take long—inquiries are a lesser factor.
Should I Refinance My Car?
Refinancing your car loan isn't merely a matter of turning in your old loan and getting a new one. Don't take refinancing lightly.
Refinancing a car loan is not for everyone. There are specific criteria that, if not met, will cost you more than the original loan. Here are a few guidelines to help you decide:
Are there prepayment penalties or other fees?
A prepayment penalty is a fee that's tacked on if you pay off your loan earlier than expected. It's the bank's way of making you stick around for the duration of the loan.
Now you might be thinking, "But don't banks want their money back sooner?" Well not really, where they really make their money is on interest income. The longer it takes you to pay, the more interest they get. So, the prepayment penalty is there to recoup those losses.
If your loan has a prepayment penalty, it's usually not good to get refinancing. The penalty offsets any savings. Also, be aware of other fees, such as pre-computed interest and refinance costs.
But as always, crunch the numbers first. If the cost savings outweigh the prepayment and refinancing fees, then refinancing still makes sense.
Are there better interest rates out there?
This one's the most obvious sign. Is your current interest rate significantly higher than all the other rates in the market? If you got your car loan from a dealer, they often have higher rates.
Maybe you got your loan a few months back, and interest rates have gone down. Whatever the case, if you found a way better deal, then it is a good idea to refinance.
But you never know when good deals spring up. Interest rates change all the time. Keep your eyes peeled and be on the lookout for lower interest refinancing opportunities.
Are you struggling with monthly payments?
This reason alone might make refinancing a car loan worth it. You can try to secure a new car loan that has lower monthly payments than your current one. Paying less can take the burden off significantly, even if the interest rate remains the same.
Take note that while you're lowering your monthly payments, you're also paying for a longer duration. You will have more interest payments. Still, if your situation warrants it, it can always be a lifeline.
Has your credit score improved?
Having a better credit score is usually a sign to banks that you're able to pay off any future debts better. Better scores can net you better interest rates. If your financial situation has improved since you got your car loan, then refinancing might be a good idea.
Keep in mind that refinancing harms your credit in the short-term. A lower credit score can make it harder for you to apply for things such as credit cards or other loans. If you plan financial moves soon, hold off on refinancing for a little while.
What's the value of your vehicle?
As a rule of thumb, a car's market value should be higher than your loan balance for you to get approved for refinancing. The more significant the difference between car value and loan amount, the worse deal you'll get.
There are several resources and tools to determine the market value of your car. Also, remember that vehicles quickly depreciate, so it's best to refinance within the first three to five years.
Some lenders will not even accept cars that are more than seven years old, or if they have more than 100,000 miles.
Are you nearing the end of your car loan?
Generally, the more of the loan you've already paid, the fewer interest savings you'll see. Most of the interest charges accrue at the beginning of the loan period.
So judge for yourself if the remaining interest is worth refinancing, especially if you're in the last one to two years of your car loan.
Top Car Refi Lenders
If you're still wondering where you can get a good deal for your refinancing you can always go directly to a lender. Three of the best auto refinancing companies include:
RateGenius
RateGenius maintains a network of lenders you can connect with. It is mostly for people with good credit who are seriously shopping around. The average credit score needed for approval is about 690.
LightStream
LightStream is a refinancing lender that offers a lot of flexibility with its wide variety of auto loans. It's a better fit for those with strong credit scores who want a quick response.
MyAutoLoan.com
MyAutoLoan is an excellent service for those looking for convenience. With just one application, you'll get several offers to choose from. Hence, it's also for those with average credit scores.
We hope that after this article you'll be better armed with knowledge on how to refinance your car loan.