Walmart has decided to get in on the premium subscription game with the introduction of Walmart+.
Besides being a direct attack on Amazon Prime, this is big news for those who live near a Walmart location, but does the Walmart plus service live up to our lofty expectations?
The program is in its infancy, but here is our full review to detail everything we know about Walmart+ and if it is worth it.
What is Walmart+?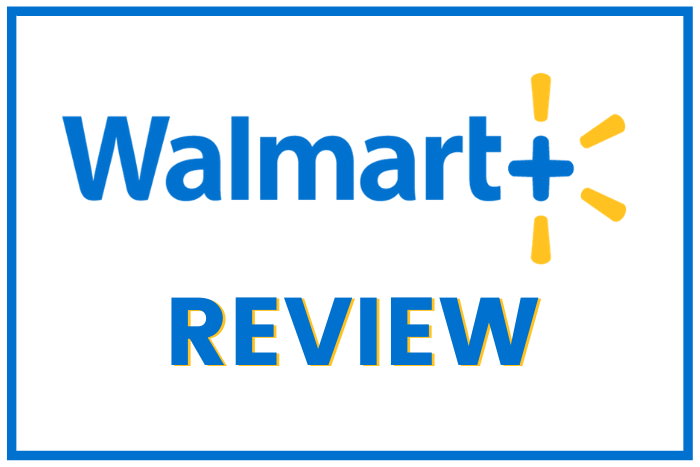 Walmart+ is a subscription service that provides premium options for its subscribers. Think of it as Walmart's answer to Amazon Prime.
The goal is to take advantage of Walmart's organizational advantages while providing better service to Walmart customers.
What Services Come with Walmart+
Like Amazon Prime, Walmart+ is designed to make the shopping experience more user friendly. At its launch, the upgraded services include:
Free Delivery
You have always been able to shop online and then pick up your items at a Walmart location, but now you can have anything that Walmart sells online delivered to your home.
Walmart has been testing free delivery with its "Delivery Unlimited" subscription, but they are ready to push full steam with Walmart+. It will be interesting to see how well this works with groceries.
Delivery Unlimited does include grocery delivery, which can make your Walmart+ subscription much more valuable.
Scan & Go
I have a Walmart less than two miles from my home, so I use it for my grocery store when I need something quick. Unfortunately, the slow lines can make those trips much longer than necessary.
With Walmart+, I will be able to scan my groceries through the Walmart app, pay automatically and touchless, and exit the store without going through the line
The only thing that could make this better is if I could hook a scan gun up to my phone and pretend to shoot all the items as they drop in my cart.
Discounted Gasoline
Between Walmart, Murphy USA, and Murphy Express fuel stations, there are more than 2,000 locations nationwide. A Walmart+ subscriber will get 5¢ off every gallon they purchase at these stations, and Sams Club stations will be added soon.
That is a great way to save money on gasoline, especially if you use a gas rewards credit card along with it.
Pricing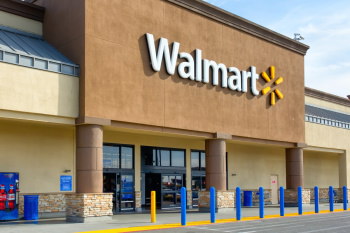 The one comparison to Amazon Prime, where Walmart+ wins is pricing. The cost for membership will be $98 a year or $15.95 a month.
That's $21 better than the Amazon Prime $119 annual cost.
Walmart+ vs. Amazon Prime
This kind of comparison deserves an article all its own, but for now, let's leave it at Walmart isn't quite there yet.
Amazon has been perfecting its Prime service for over 15 years. Walmart was never going to knock them off their feet with their initial offering.
I expect that, like Prime, Walmart+ will get better as time goes on and close the gap.
Is Walmart+ Worth It?
Is Walmart+ worth it? Maybe.
It is a hard question because the offering is pretty limited right now, but it could be if you are the right kind of Walmart shopper.
You can order pretty much anything on the Walmart website that you can on Amazon. If you want the convenience of returning an item and exchanging it that same day in the store, then Walmart+ may be a winner for you.
If you are a regular Walmart in-store shopper, the scan and go feature could be a huge time saver.
There are many options for making sure you get money off at various stations for gasoline, so I don't personally see this as a big bonus. Still, it could be if the Walmart affiliated stations are your most convenient station (I am too addicted to GetUpside to switch).
What I would Like to See Added to Walmart Plus
Since Walmart+ is so new, there are a lot of directions they can take the service. These are some ideas I came up with to help the service differentiate itself from and catch up with Amazon Prime.
Pharmacy
Walmart is ahead of most other retailers in the pharmacy department and could set itself up as the go-to pharmacy by including some Walmart+ service perks.
My two ideas include a "talk to a pharmacist" service and same-day delivery of prescriptions to beef up Walmart+.
Garden Center
Another part of Walmart stores that will be hard for any online retailer to compete with is the garden center. Giving all the gardeners out there, a reason to purchase Walmart+ may sway many away from Amazon Prime.
Easier seed purchases, specials on plants, gardening tips for your climate zone all seem like a good start toward getting the gardeners to start a subscription.
Books
At some point in time, Walmart needs to compete in the books marketplace. The best place to do this is with ebooks.
Walmart already has a line of low-cost tablets and an audiobook service. Getting a piece of the book market that Amazon dominates is not far off.
Video Service
This one is probably farther out since Walmart recently sold off VUDU, their video streaming service. That doesn't mean they won't get back in, but video streaming won't be soon.
Walmart Plus Review Final Thoughts
In this initial offering, Walmart+ looks like a service in its infancy. There are many ways that Walmart can go from here, but they are not tipping their hand at this point.
It will be interesting to see how this service develops. It doesn't look like Walmart+ will include free video content the way Amazon does, but there are many other directions to go with this service.
With all the locations they have nationwide, I think we will see some exciting maneuvering and many updated to this Walmart Plus review in the next six to twelve months as Walmart rolls out more features to their Plus service.