If you are always looking for ways to save money, GetUpside is worth considering. This service gives you cash for filling up your tank at select gas stations in your area.
Unfortunately, there are many scams out there. This review will discuss GetUpside, how it works, and its legitimacy as a cashback service.
How Does GetUpside Work?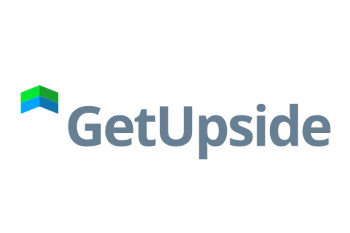 GetUpside is a user-friendly service that gives real cashback when you make everyday purchases. The cashback rewards are the result of several partnerships that GetUpside has with prominent gas stations, grocery stores, and restaurants.
Signing up for your GetUpside account takes only a few minutes, and it is free. When you sign up for this program, you don't have to enter any personal information, such as your social security or bank account number.
The service's straightforward app has an intuitive interface that you can download to your smart device. When you open the app, you can explore all of the local businesses that offer cashback rewards from GetUpside. The app will show the gas or grocery prices as well as the cashback that you can claim, so you can easily find the best deals in your area.
In addition to gas and groceries, the app lists the restaurants in your area and the cashback they offer. When you find a valuable offer, you can claim it in your app. Then, after purchasing with your debit or credit card, you can redeem your claim by uploading the receipt.
The app's camera software will read the receipt, and your cashback reward will then be paid into your GetUpside account. Note that the receipt must be easy to read to ensure that your claim is not rejected.
Many people also use GetUpside to locate the gas stations in their area and to check the current gas prices.
Is Get Upside Legit?
In a word, yes. There are also several perceived benefits to signing up for this program. You don't have to pay anything for a GetUpside account. The sign-up process doesn't require personal and sensitive information, and claiming your cashback rewards is quick and painless.
GetUpside's cashback program is not perfect, however. For one, they don't allow you to make cash payments for your qualified purchases—you have to pay with a debit or credit card. Another issue with this program is that it's not available throughout the United States.
The good news is that there is no catch. GetUpside is a legit and reputable service with few complaints unpaid cashback claims. Businesses typically like to partner with GetUpside as it incentivizes potential clients to buy from them.
You can claim a substantial cashback if you are willing to wait for a month or so, especially if you purchase from businesses that offer high cashback rewards. Depending on your purchase habits, it is not impossible to claim $50 or more per month, making this quite a lucrative benefit.
Ways to Earn
One of the most common ways to get paid with GetUpside is with gas purchases because you can save up to 25 cents per gallon. GetUpside also rewards you for referring people to the program.
If you successfully refer someone to the program with your referral code, you and your referral will each receive 15 cents off per gallon with your next gas purchase.
You will also get 1 cents back for every gallon of gas that the person you referred purchases as long as they use the app. That is a pretty rowdy referral program.
The cashback rewards for restaurant purchases are also quite significant. In some restaurants, you can claim up to 35% of your restaurant bill before taxes and the tip. With Upside, you can also claim a cashback of up to 15% on your grocery purchases.
How Do I Get Paid?
When you redeem a cashback claim, it will be paid into your GetUpside account within 24 to 48 hours.
There is no minimum balance for withdrawal, and you can view your balance or deposit the money into your PayPal account at any time. If you don't want to use PayPal, you can have a check mailed to you or you can choose to receive one of a variety of gift cards.
I have been able to turn Upside into a solid stream of free gift cards. I like this route because you never have to pay taxes on gift cards.
A Upside cashback claim doesn't affect any other coupons or loyalty points from other rewards programs or cashback cards, and you can stack your discounts to save more.
Company History
GetUpside was founded in 2015 in Washington, DC. The company's objective is to personalize brick-and-mortar businesses and to help them connect with more customers.
GetUpside has two investors, namely Capital One Growth Ventures, a corporate venture capital investor, and Formation 8, a venture capital investor.
Alternatives
Ibotta – One of the first mobile coupon apps, Ibotta works mostly with groceries.
Shopkick – With a broad focus on what you buy and what is available, Shopkick pays you for purchases and for scanning items you don't buy that are in the store.
Checkout 51 – Solely focused on groceries, Checkout51 is a great option for any grocery shopper.
FuelRewards – A program run by Shell gasoline, the FuelRewards Network gives you discounts on gas for shopping.
Pros
Significant savings when spending money on dining, groceries, or gas
The GetUpside app is intuitive and easy to use
Uploading your receipt is quick and easy
The app shows the local prices as well as the cashback rewards
You can claim up to 25 cents back per gallon of gas that you purchase
GetUpside has a high-earning referral program in place
You can choose to receive your cashback via PayPal or a check
No withdrawal limits
View your savings at any time from your app.
Cons
Does not accept prepaid gas purchase receipts
Purchases have to be made with a debit or credit card
Upside is not available everywhere in the United States
Upside Review Bottom Line
If you are an avid saver, Upside may be the ideal service for you. Claiming cashback with this program is convenient and only takes a few minutes. You can also save a lot by simply purchasing everyday items at the right businesses.