Figuring out what to do with an inheritance can be a daunting task. The two times I have inherited money I felt a responsibility to do something wise with the money to honor the person who left it to me.
If you have received an inheritance and want to make sure you do the most with it. These five suggestions for your inheritance money will help you put it to the best use.
Make a Plan Before You Do Anything
When you get an unexpected windfall, you're highly likely to do something dumb with the money. There are many people, when they receive a large sum of money, like that of inheritance, immediately think about how to spend it.
They end up spending the money on fancy things like fashionable clothes, high-end cars, and exotic holidays to the last cent.
You should also realize that emotions could impair your judgment. It can be a difficult experience handling the grief and the emotional bursts that come with managing inheritance money.
It's advisable, therefore, to take your time and soberly review your overall financial condition before you go out on a spending spree.
It's also important to keep quiet about your new fortunes.  Your real friends will offer you a shoulder to lean on while you grieve. You would be surprised, however, at how rapid your circle of friends will grow once they hear about your new financial status.
During grieving times, many people are especially prone to making poor decisions. So, you need to be sure that your friends and family are there to support you and not because they're looking to get a share of your new riches.
Another essential thing to do before you spend your inheritance money is to seek expert advice.
Planning an investment strategy is not always easy, especially if you are trying to do it for the first time. If you are planning to invest your windfall, consider engaging a financial expert to help achieve your investment goals.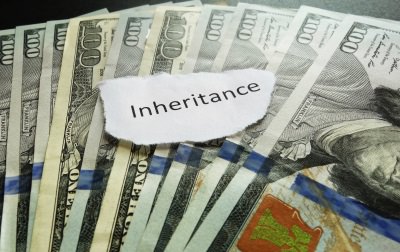 Consulting a CFP or financial adviser can be very helpful since their advice is custom to your unique situation. The best thing about expert advice is that initial consultations are generally free.
So, you can use that initial consultation to gauge whether paying for financial advice is worth it.
Pay Off Debt
Is there any freedom that tastes as sweet as freedom from debt?
When you pay off your debt, you not only disentangle yourself from the shackles of what you owe but the amount you save in interest also frequently makes debt repayment a better return on investment compared to the investment market.
When it comes to paying off your debts, you should start by clearing the highest interest credit card debts. Then you can move to car loans and bank loans. You should also consider making at least one extra mortgage payment.
That extra payment may help reduce your mortgage interest in the long run. It's worth noting, however, that once you've spent your capital on a mortgage payment, you'll no longer have access to the money.
So, if you can manage the interest rate on your mortgage, you can invest the money to grow your capital instead.
Moreover, it is imperative that you review the terms of your mortgage before you make a sizeable overpayment. Some mortgage lenders charge for early repayments.
Generally, freedom from debts not only plays a significant role in improving your financial health but also enhancing your emotional well-being.
Clearing debt relieves the emotional burden and debt stress associated with low self-esteem and unhealthy relationships. Using your inheritance to free yourself from this burden is a wise decision.
Invest the Majority
Investing your inheritance money might sound like a risky venture. With careful planning, however, you might get impressive returns. By investing your inheritance, you give it a chance to grow.
Here are a few suggestions for investing your inheritance.
Good growth stock mutual funds
You can consider investing in good growth stock mutual funds. This is done via a personal or joint taxable brokerage account. It's advisable to spread your fortunes across at least four different types of mutual funds.
These include growth mutual funds, growth and income mutual funds, aggressive growth mutual funds, and international mutual funds. You can engage a financial advisor to help you understand these options better.
Real Estate
Investing in real estate is another excellent way to invest your inheritance. Whether you purchase rental property, commercial or in REITs, you can do very well if you do your research and avoid being too much debt.
Open a business
You can use the inheritance money as capital to start your own business.
However, it's advisable to ensure you have enough money for the kind of business you plan to start. You should also have enough money to sustain you for at least six months.
Splurge a Little
Some financial experts recommend that you spend 5 to 10 percent of your inheritance on discretionary purchases. Treating yourself is a great thing.
If you've paid off your debts, your investments have started bearing fruits, and you have so much money coming in every month that you don't struggle to pay your bills, then you can treat yourself with some of the balance.
You can purchase that dream car, beach house, or visit that place you've always dreamed of visiting. Remember to be moderate in your spending. You don't have to choke your garage with fancy cars just because you can afford them.
Moreover, if you chose your career based on its marketability and the amount of money you can make from it, inheriting plenty of money could give you the opportunity to pursue something else you've always wanted to achieve.
For example, you can fund your education to become an engineer instead of an attorney.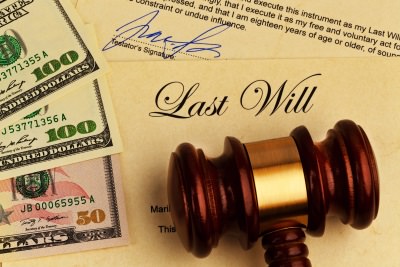 Make an Estate Plan for Your Heirs
You should not forget to leave a legacy for your children, regardless of the amount of your inheritance money.
You want to manage your inheritance wisely not only to honor the one who worked hard to create it but also to ensure that it has a lasting impact on your life and that of your heirs.
About 70 percent of inherited wealth is wiped out by the second generation, and the third generation loses 90 percent. You don't want your inheritance to be part of these statistics. Hence, it is imperative that you manage the inheritance carefully to ensure that it impacts generations to come.
It's advisable to engage a financial planner for advice on how to manage your inheritance so that it can have a lasting impact. A good financial adviser will spend time with you to understand your goals before helping you create an effective estate plan for your heirs.
What to do With Inheritance Money Bottom Line
If you have inherited some money, it is advisable to take a step back and think about the best way to manage that money. Depending on the amount of the inheritance money and your current financial situation, it might be a good idea to pay off your debts first.
Then, you can invest a good percentage of the remaining money, have some fun like buying that sports car you've always dreamed of, and don't forget to invest in your legacy like making an estate plan for your heirs.