If you're looking for an extremely low budget online tax filing service, and don't care much about user-friendliness, you might want to look at what TaxHawk has to offer.
How It Works
TaxHawk integrates interview-style and form-entry methodologies for tax preparation and filing. This approach makes filing complex tax returns bliss. It is designed to meet all your needs, depending on the questions and forms you need.
TaxHawk features a bookmark function, which enables you to return to any pages you saved easily. You also have access to a Deduction Dictionary, which helps you to find deductions as you progress with your tax preparation.
This tax filing service supports investment, rental income, and self-employed forms, as well as school expense deductions, dependent exemptions, and more.
Moreover, it offers a Vault Service, allowing you to store all your tax information for up to 5 years and retrieve it whenever you want.
Start your filing with TaxHawk>>
Features
TaxHawk has several features designed to ensure you have a stress-free tax preparation and filing experience. Let's explore some of the most important features:
Prior-year Return Importing
With TaxHawk, you can import your prior-year return from not only TaxHawk but also competitor services like TaxAct, TurboTax, and H&R Block. It's worth noting that your return must be in PDF format to be able to import it. Otherwise, you'll need to convert it and save the file before importation.
Maximum Refund Guarantee
TaxHawk is committed to getting you the maximum refund possible from your tax return. If you prepare the same return with a TaxHawk competitor and get a larger refund or smaller tax liability, TaxHawk will gladly refund your prep fees.
Accuracy Checker
TaxHawk features a built-in accuracy checker that assesses your return in real time and notifies you on entries that don't seem sensible to the system. You can then re-evaluate your entry and do the right thing. The accuracy checkers sometimes trigger false alarms, so it's advisable to double-check before you make any changes.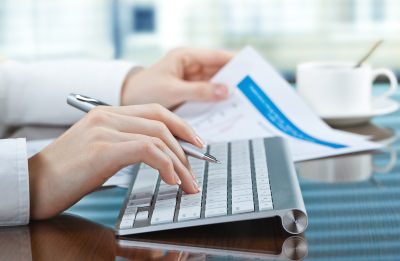 Accuracy Guarantee
TaxHawk offers an industry-standard accuracy guarantee. If the IRS imposes a penalty or tax liability on you due to a miscalculation or software error, TaxHawk will reimburse you. Keep in mind that this guarantee doesn't apply to state returns.
Where to Enter
TaxHawk features a "Where do I enter?" widget on the sidebar, which provides a list of every business expense, retirement investment plan, credit, or deduction imaginable. This feature can come in handy for any taxpayer who wants to enter information as they get forms from their employer or any other sources.
Customer Support
You can get in touch with the TaxHawk customer care team through email. However, filing with TaxHawk is so simple that you may not find the need to contact a customer care agent.
Security
TaxHawk has robust security features to ensure the safety and security of your personal information. Besides being a certified IRS e-File service provider, it is also protected by TRUSTe and Norton security.
File your return with TaxHawk>>
Versions
TaxHawk has three packages designed to meet the specific needs of different filers – free edition, deluxe edition, and deluxe plus edition. All packages require a filing fee of $12.95 for state taxes.
Let's look at the packages:
Free Edition
If you are not experienced in tax filing, this plan may not work well for you as it has very basic support features. Nonetheless, it allows you to file your federal tax return free of charge. You'll need to pay $12.95 for each state return.
It gives you access to virtually all IRS forms, which means it can handle both simple and complex tax situations. With the free edition, you get to enjoy the following features:
All support IRS and start forms – This means you get access to Schedules A, B, C, D, E, and K.
Progress tracker – You can quickly check which sections you've begun, how far you've gone with each section and the ones you've finished.
Prior-year return importing – You can import previous years' return even from TaxHawk competitors.
Real-time refund or liability display – This feature is located on the right sidebar of the screen, and the figures change as you progress with your return preparation.
Email support – You can email your queries to the TaxHawk team and expect a response within 24 hours during the business week.
Storage for completed forms – TaxHawk offers free cloud storage capsule where you can keep your completed returns for later reference.
Deluxe Edition – $6.99
If you need to some extra support when it comes to filing your tax returns, but you have a limited budget for tax filing service, you can opt for TaxHawk's Deluxe Edition. It will cost you $6.99 for federal filing and $12,95 for each state return.
In addition to the features offered in the Free Edition, you'll also enjoy the following:
Phone support at business hours during tax season.
Live chat support during business hours
Free, unlimited amended returns – With the deluxe edition, you can amend and refile as many prior years returns as possible at no extra cost.
Audit Assistance – You can get assistance from on-staff audit experts with the skills to answer specific questions about the IRS audit process as well as audit-related IRS correspondence.
Deluxe Plus Edition – $10.99
This is the most expensive package that TaxHawk offers. It gives you access to all the features available in the deluxe edition. However, instead of getting phone support only within business hours, phone support extends up to 9 PM, Eastern Time.
You also get to enjoy Audit Assist Protection, which is a valuable insurance plan.
Tax Hawk Alternatives
It seems like there are new tax filing software options each year. These are some of the top competitors Tax Hawk:
Pros of TaxHawk
Extremely cost-friendly
Flexible and user-friendly prep interface
Convenient bookmarking and progress-tracking system
Long time-out fuse – You can leave the application open for a reasonably long time, but you won't be automatically logged out of your account
Cons
Limited customer support options
Limited document importing capabilities
Novices may have a hard time using the service
No audit representation – You don't have access to audit representation when filing with TaxHawk
In Conclusion
With a more flexible and user-friendly interface, loads of knowledge base articles, and competitive pricing, TaxHawk is an ideal tax filing service for freelancers, business owners, and investors. The deluxe edition would even deliver the best experience.
With the deluxe version, you'll enjoy not only the low cost but also the simple interface and the Audit Assistance Protection. TaxHawk may not favor every taxpayer, but it remains an excellent option for confident, pennywise filers.