Weekend jobs are an excellent option for those trying to make ends meet, pay off extra debt, or simply make some extra money.
The problem with weekend jobs are that they are always an after thought and frequently require a very flexible schedule. These options will help you find the best job for you to do on the weekend.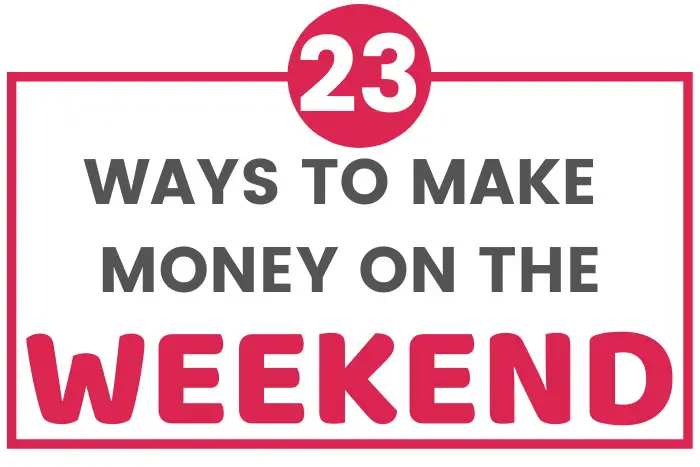 Rideshare Driver
What people think of rideshare driving has taken a big hit from the novell Coronoa virus pandemic, but it will make its way back when things get to normal.
That doesn't leave a lot of rideshare driving opportunity for most people, but there are other driving opportunities for you to deliver packages, meals, and still give people a "lyft" from time to time.
The top rideshare/delivery companies are:
Play Video Games
If you are a gamer who regularly spends time playing video games you can get paid for it.
The downside is that you are not going to make a lot of money getting paid to play video games and they are going to severely limit which games you play.
Right now my favorite platform getting paid to game is MistPlay. They have a good variety of games that you can play on your phone and the pay isn't terrible for something you are already doing in your spare time.
Our MistPlay review can give you all the details, but you can expect about $20 a month for playing video games.
Pet Care
Pet care is a big industry these days. If someone wants to go out of town for the weekend, having a person come in to provide food, water, and companionship for their pet is a priority.
If you love animals, then this might be a great opportunity for you to make some side money on the weekend or maybe in the evenings. If you do not have a built in clientele or are not sure where to get started, you can sign up as a provider at Care.com.
Baby Sitting
I cannot believe how much i pay for baby sitting when we need to go on a date. My kids are incredibly well behaved, better than anyone else's children I am sure.
All kidding aside, if you are good with kids this is a very lucrative weekend side hustle that is mostly paid under the table. Care.com is also a great place to get started baby sitting.
House Cleaner
As two income families have become the norm, more and more people are choosing to spend the money to have someone else clean their home.
I know that Amy and I have considered this a few times, but decided the reason we had children was to have them help with these things.
Handyman
While I always visit Youtube first, there are times when a handyman would have greatly expedited a few of our projects.
If you are already handy and have the tools to do most tasks, people will pay you well to come fix what is broken or needs updating in their home.
Landscaping
Getting someone to mow our lawn was one of the first jobs we farmed out. I almost flipped the riding mower a couple of times when we decided it wasn't worth it anymore.
If you have the right equipment to make the job go quickly,
House Sitting
As a college student house sitting was my favorite job. I got to get out of my parent's house and get paid for just living.
Taking care of someone else's home and mail while they are gone is a pretty easy gig if you can get it.
Donate Plasma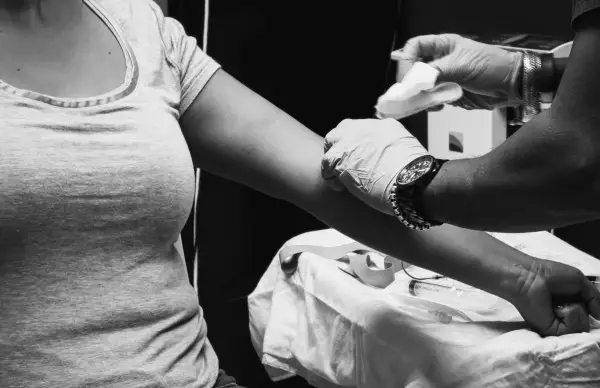 I try to donate blood on a regular basis to my local blood bank. However, I can only do this every eight week and I usually get $20 in gift cards for the donation.
Plasma, is different than blood because they aren't taking any of the red blood cells from your body. This means you can donate plasma twice in a seven day period.
It would be pretty easy to make money donating plasma every weekend. Depending on where you live, you can make between $20 and $50 for each plasma donation, and new donors usually get a few bonus dollars their first few times.
Bar Tender
Some places are going to require you to get some training, but bar tending can pay very well.
If you don't want to deal with the cost of training find a bar that will do the training on site and work your way up.
Server
Weekend jobs for servers are plentiful. So many people eat out on weekends that it can be a very profitable side job.
Photographer
You are going to need some high end equipment and an eye for lining up the shot, but photographers can make very good money.
If you have a fairly high end camera and a nice lens, you can get friends and family to help you start out making a portfolio. Once you get a little cash flow, upgrade to nicer equiment.
There are also many online courses to help you become a better photographer.
Musician/DJ
Once again, equipment is a set back for most people who want to be a DJ, but musicians can also make nice side money working for events, weddings, and churches.
If you already have the basic equiment or a nice instrument then this can be an excellent weekend job.
Barista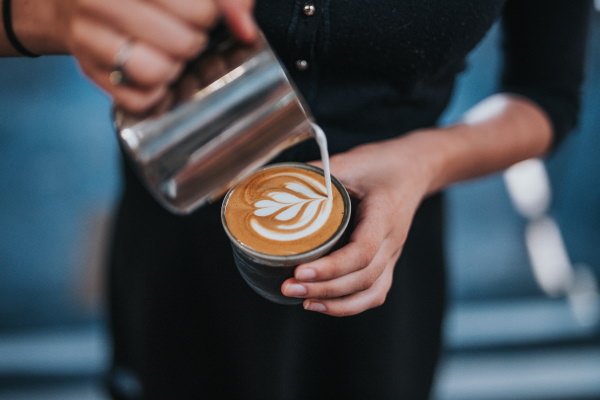 Learning to make fancy coffee drinks falls is training you can receive at any coffee shop. The hourly wages are not great, but the tips are usually pretty good.
With coffee drinks getting more and more expensive, baristas are cleaning up with good tippers.
Personal Chef
If you are a wiz at weekend meal prepping you can get paid for delivering ready to cook meals. Instead of just prepping for your family, find another family who will pay you for your creations.
You could end up getting all your dinners for free and a little side cash.
Caddy
If you know a thing our two about golf, then you can capitalize on that knowledge with your local golf course.
People who can afford it are always looking for caddies. If you know what clubs to use when and can give someone the insider tips on golf course, your hour pay and tips should be sweet.
Tour Guide
If you live in an area that attracts tourists and enjoy telling stories, then you can make excellent money as a tour guide. Whether you get in with a tour company or start your own service,
Customer Service Rep
Companies are frequently looking for help taking customer service calls. There are many part-time options with flexible hours that allow you to work from home.
Instructor
If you have a skill that people want to learn then you can set yourself up as a weekend instructor. This could be anything from Yoga to skiing to art.
If there is a group of people that want to learn, you can teach them.
Retail
Weekends are the biggest shopping days for in-person retail. If you have the time many places will hire you just for the weekend gig.
Graphic Design
If you have the skills to do graphic design it is a freelance gig that can be confined it to your weekends. Your best bet is to take jobs from places like Fiverr and Upwork where people do not expect to ever meet in person.
Caterer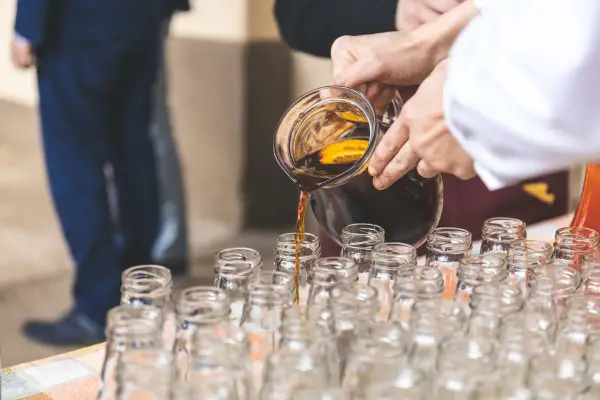 Caterers always need people who will carry the food into an event, set up, and serve the food. If you can do these things and don't cringe at wearing a uniform then catering can be a weekend job you love.
If you are an amazing cook, then you could consider starting your own catering business.
Referee
It used to be that if you had a decent knowledge of the game you could get hired as a referee for kids sports. There are still some locations where you can do this, but if you get a little referee training you can demand higher prices.
There are nine grades of referee for the USSF. Getting up to a level nine to seven will qualify you for most leagues.
Final Thoughts on Weekend Jobs
A weekend job is an excellent way to generate extra cash for a specific goal. I am not a fan of people keeping a weekend job to make ends meet. Instead you should pursue a career that pays your bills on a regular schedule, if at all possible.
The reason is we all need down time to recharge and be ready for the new week. Weekend jobs can rob us of that recharging time and make us less effective at our regular work.
Being not as effective at your full-time job means you may get passed over for promotions and other opportunities where you are most talented. So make sure your weekend gigs are not keeping you from a better future.