Making car payments is no walk in the park.
This is especially the case if your loan has a high interest rate. No matter why you want or need to refinance your car, there are several fantastic online options available to help you make the best decision.
Best Car Loan Refinance Companies
Auto Approve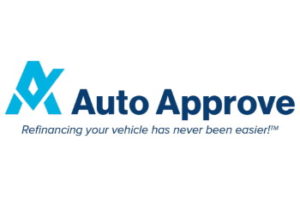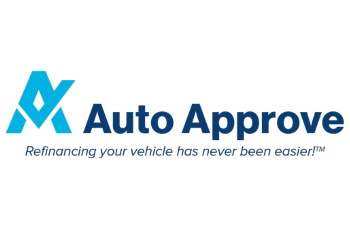 Auto Approve has been named as one of the top three auto finance websites by Lending Tree on three separate occasions.
Their application gets you in touch with one of their expert loan consultants who will do everything they can to get your loan approved.
Once you submit your application, a loan consultant will get back to you within minutes. They have relationships with banks, lenders, and other related businesses throughout the country that they claim will give you preferred access to loans.
One perk of getting an auto loan refinanced with Auto Approve is the fact that your first payment won't be for 45 days after choosing your loan. That's the same as being able to skip a payment, giving you more time before having to pay.
LightStream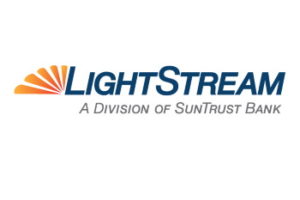 As a division of SunTrust Bank, LightStream is a trusted lender for auto loans. LightStream is a great option for those with a good credit score. Specifically, they require your FICO credit score to be no lower than 660.
One of the many perks of getting your auto loan refinanced with LightStream is that they offer little to no restrictions on the make, model, and mileage of the car.
Not to mention you are likely to get a response the same day you apply if you do so during business hours.
LightStream requires no minimum monthly income, but it is a hard pull to your credit score. Rates for LightStream loans start as low as 3.99% APR and can range from $5,000 to $100,000.
After an offer is made, you will have 30 days to accept it, and you are not obligated to accept.
RefiJet
RefiJet pairs you with a personal concierge to help you through the refinancing process.
They will be there to answer your questions as you fill out the application, and help you decide which option is best for you and your finances. This is a wise option for anyone who doesn't know how to navigate the world of refinancing auto loans.
Not only does the personal concierge help you throughout the entire process, but RefiJet also allows you to pre-qualify without affecting your credit score.
When applying, you will receive several different options that you can choose from. Once you pick a lender, the personal concierge will even go as far as completing the paperwork for you.
RefiJet loans come with an APR as low as 2.99% for those who have strong credit scores. Accordingly, RefiJet caters to those who do have good scores, but those with subpar credit can still apply and shop for loans.
MyAutoLoan.com
MyAutoLoan.com is for serious loan shoppers who are willing to withstand a hard pull to their credit.
While this website does allow you to shop multiple offers from different lenders, they do a hard credit pull upfront, unlike some other refinancing applications.
The typical applicant at MyAutoLoan.com has average credit. To apply, your FICO credit score can be as low as 500, and you must have to have a minimum monthly income of $1,800.
Refinance loan interest rates with MyAutoLoan.com are as low as 2.49%, but this is usually reserved for those with top tier credit scores.
Loan amounts can range from $800-$100,000. Their offers are good for 30 days, but applicants are not obliged to accept. Vehicles cannot be older than ten years old and must not have more than 125,000 miles on the odometer.
CarFinance.com
CarFinance.com is a smart option for anyone who does not have good credit.
For the best chance at getting approved for a reasonable rate, you should be current on your payments for at least six months. When you apply, there is a helpful online tool called Loan Driver that helps you stay on top of your application.
It is where you upload all of the necessary documents and will be notified of updates on your application. If you apply during business hours, you could know their decision in less than 30 minutes.
There are a few restrictions with CarFinance.com on the car you are getting refinanced for. First, the vehicle must be less than ten years old, and it must also have less than 140,000 miles on the odometer.
Capital One
Capital One is an excellent choice for getting an auto loan refinanced because checking their rates will have no impact on your credit score.
Even if it turns out that you do not like the options you pre-qualify for and choose not to apply, there will be no pull to your credit. Not to mention, Capital One is a well- known bank, and millions of people trust them with their loans.
To pre-qualify for an auto loan refinance with Capital One, all you have to do is fill out their form and check their rates. They do require that you borrow at least $7,500, but that seems to be the only requirement.
After you pre-qualify, you can submit the loan of your choice along with the rest of your information to receive the loan. Refinancing through Capital One is a straightforward and efficient process.
PenFed
PenFed offers auto loan refinancing for a variety of applicants with different credit scores. Loans can run up to $100,000 and be financed up to 100%. Refinancing is not an option for cars already financed by PenFed.
To find out if you qualify for a loan with PenFed, you complete an online application. For vehicle models of 2018 or newer, interest rates are as low as 2.49%. For cars older than 2018, the lowest interest rates are 3.49%.
PenFed states that you could be paying an average of $14 less a month through their refinancing. They also offer a warranty to extend your auto manufacturer's, and debt protection if you are unable to make your payments in a timely fashion.
The latter is a tremendous peace-of-mind feature and offers you further financial security. PenFed is a credit union that is federally insured by the National Credit Union Administration, meaning your money is protected.
Auto Credit Express
Auto Credit Express allows you to find the auto loan refinancing you need with only a quick form. The application takes less than three minutes to fill out and can put you in contact with local dealers or lenders in a matter of minutes.
Their form allows them to match your needs with the requirements and guidelines of lenders in your specific area. After putting you in contact with your local lenders, it is up to you to do the rest and choose a loan option that works for you.
Instead of having to visit different local lenders physically, Auto Credit Express takes all of the leg work out of the process for you.
The best part about Auto Credit Express is that they help people of all credit scores find refinancing. Even if you have experienced bankruptcy, Auto Credit Express can still help you get refinanced.
AutoPay
AutoPay has a wide variety of refinancing loan options for different levels of credit. With one application, AutoPay allows you to view multiple offers from many different lenders.
They also do a soft pull to your credit score when you first apply and do not run a hard pull until you are ready to commit to an option. This is great if you want to compare offers with minimal impact on your credit score or aren't quite prepared to refinance yet.
To be eligible for an AutoPay loan, you should owe no less than $5,000 and no more than $100,000. Loan repayment periods range anywhere from 24 to 84 months, and rates start as low as 1.99% APR.
However, this low rate is reserved for those with excellent credit scores. Most AutoPay users have average credit scores and have interest rates in the 5% ballpark range.
Methodology
To put this list together we spent more than one hour on each carrier, researching their methods and the loans they are willing to issue.
Through this research we matched the best companies for the broadest number of individuals.
Best Auto Loan Refinance Companies Final Thoughts
These nine auto loan refinance companies make it easy to refinance your auto loan without having to jump through fifty different hoops or pay an arm and a leg.
With their handy online tools and services, you could be one step closer to refinancing and having a lower, more manageable monthly payment.