When it comes to getting a new, reliable car, cash is going to be the cheapest option. If you don't have time to save thousands of dollars for a car, getting a car loan is going to be essential.
However, how do auto loans work? What kinds of expenses are you letting yourself in for?
In this post, we'll answer those questions and a few more to help you find the best car loan.
How do Car Loans Work?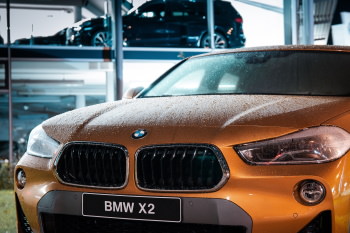 It's simple enough. You apply for financing. You'll usually be asked to put down a down-payment. This will be worked out as a percentage of the overall price. There are cases where this down-payment can be waived, but that's only if you have an excellent credit score.
Work on putting at least 10% – 20% down as a down-payment, the more you can put down, the better. With a higher deposit, you'll be in a better bargaining position for financing. You'll also knock off a nice portion of the interest.
From there, it's simple. The financing company pays for the vehicle, and you pay them back monthly. If you default on the loan, the vehicle can be repossessed. Once it's paid in full, you receive all the paperwork and own it free and clear.
Now, there are two primary financing options to choose from:
Straight financing: This is the scenario listed above. Your repayments are calculated over the term that you prefer. At the end of the term, the car is paid off
Balloon payments: If you'd like to drive a vehicle that is better than you can currently afford, a balloon payment is an alternative. Your payments work out so that you are left with a balance at the end of the term. You'll have to sell the car or refinance at that stage
Costs of an Auto Loaninancing, so you're paying interest on the plan as well.
Many expenses can be added to the loan amount. We recommend exercising caution. The more costs that are tacked on, the more interest you'll pay over time. You could also end up in a situation where the loan amount exceeds the value of the car.
If there's an accident, the insurance pays the value of the car. You're not off the hook for the rest. You will still have to pay that portion back.
Where Can I Get a Car Loan?
There are many different options here. It's a good idea to see
Everyone understands that you are going to be charged interest on your loan. We tend to forget about the other expenses, however. This can be a pricey mistake. Here are some other things to keep in mind:
Sales Tax: The U.S. government wants its cut, and that can work out to be a fair amount. Say that you're buying a car for $30,000, sales tax of 7.5% would be $2,250.
Registration and Title: This is what transfers the vehicle into your name. It can vary from $50 to over $200, depending on the state you're in. The weight and age of your vehicle also play a role.
Administration Costs: Some dealerships also add an admin fee. The financing company may also charge an initiation fee. In some states, these fees are capped, but that's not always the case. You can negotiate some of these fees, so try and get a better rate.
Insurance: If you're applying for financing, you'll have to have insurance. This is a common requirement for drivers and cannot be added to the loan. Get quotes upfront for the different cars you are considering and see which models have better rates.
Extras: This includes everything that is not standard with the vehicle. This includes things like extended warranties and air conditioners. Think these through carefully because they may not be necessary.
Service Plans: There is always much debate around these. What's nice about them is that servicing costs are paid for a specified period. What's not so good about them is the cost is tacked onto your fwho's going to give you the best deal overall before applying.
Dealers: The dealership will help you get financing for your vehicle. In some cases, though, this might work out pricier. The dealership might earn a commission on the deal, and that means you are paying a higher rate.
Car Manufacturers: Some manufacturers have a financing division. You can apply directly online or go to the dealership. You can get some good deals this way.
Banks and Credit Unions: Don't just stick to your banks, shop around for the best deal.
Online Lenders: Many financing companies offer loans online. It's essential to stick to a well-established company to stay away from predatory interest rates.
Do Get a Pre-Approval
We recommend getting a pre-approval before you start looking.
Why?
You'll know what you can afford.
You get an idea of what rate you'll qualify. It might work out better to wait six months and work on your credit rating in the interim.
You'll be in a stronger bargaining position with the seller.
You are less likely to exceed your budget. Dealers are in the business of selling cars, the more expensive, the better. They'll often work good plans to help you afford vehicles that seem out of your price range. That's not usually a good thing.
It will take the stress out of buying a car. There's nothing worse than falling in love with a car only to have the financing declined. By getting a pre-approval, you'll know you won't be disappointed.
Refinancing an Auto Loan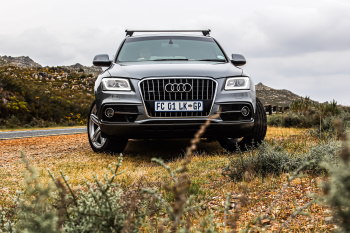 Refinancing a car loan is another contentious issue. Whether you should do it or not depends mainly on the reasons why. It's something to consider, but it is not always the best solution.
When to Consider Refinancing the Loan?
Refinancing is simple – you are taking a new loan from the same or a new auto refinance company that will repay the old one. There are a few reasons to do this, but for most people, it is to get a better interest rate or easier payment terms.
Consider it if the Monthly Installment is Too High
This is not ideal, but if the alternative is to default on your loan and have the car repossessed, it could be a strategy to buy you time. Do be aware, however, that you are not likely to get a great interest rate and that your term will be extended.
That means that you'll end up paying more interest than before.
What you may decide to do is trade in the vehicle if possible and find a more affordable one. If you have no other choice, negotiate a more comfortable arrangement but try to keep the repayments at a higher rate for as long as you can.
If that's not possible, pay the minimum monthly payment but increase this when your situation improves. Consider looking for a side job or look for ways to cut your monthly expenses so that you can pay your car off faster.
You've Improved Your Credit Rating
This is worth doing if your credit rating has significantly improved. You could end up getting a much better deal on the financing. Do remember that there will be additional refinancing fees, so the difference must be worthwhile.
To find out if your credit score has improved, you should check it every six months to a year. Work on improving it in the meantime by making sure that you pay your bills on time and pay down your debt.
Interest Rates Have Dropped
If interest rates have gone down a great deal, you might want to look at refinancing to get a better rate on the interest.
Make Sure You Understand All the Implications
Check with your current lender and make sure that there are no penalties for settling the loan early
Find out what the new admin costs will be. These are not usually excessive, but every bit counts
Will it affect your service plan? It shouldn't, but it's a good idea to check
If you're opting for a longer term, understand that you'll end up paying more for your car because of the interest
Final Thoughts on Auto Loans
Getting a new car is an exciting process. Don't let the excitement blind you. Get a pre-approval so that you know exactly what your limit is and be very firm about spending that amount. If the deal isn't right, be prepared to walk away.