Crowdology, like most survey panel platforms, pays members for completing market research surveys.
Like all other survey sites, they offer you the opportunity to earn from home via your laptop or mobile phone. However, to know whether Crowdology is worth your time, let's take a closer look and offer our opinion.
How does Crowdology work?
First off, sign-up is free and straightforward. Upon signing up, you need to spend time to fill out a reasonably tedious demographic survey, which in our opinion was painfully detailed. Being detailed may yet be a good thing as it helps qualify you better for surveys.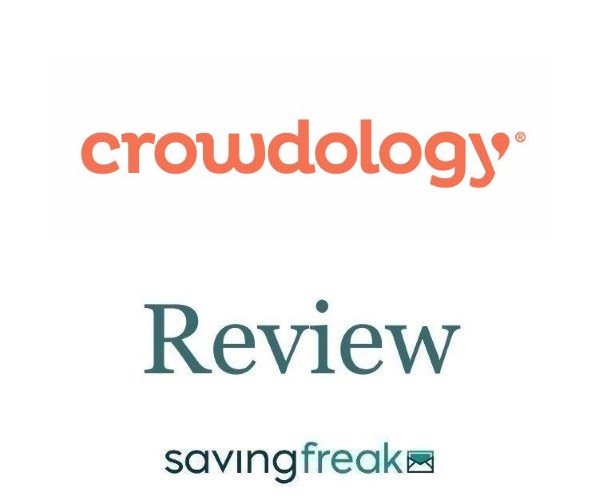 Completing Surveys
Once completed, you will start receiving invitations to surveys, which range from $0.40 to $10 for the highest paying surveys, though those are quite rare. Most surveys are below $1, while higher value surveys above $4 come up once every few days. Surveys are never dull to fill as they span a vast variety of different topics, from technology to fashion, and many more.
Surveys generally take 2 to 15 minutes to complete, which is very quick compared to most other survey panels. Naturally, the earning potential of these short surveys is much lower as they lack detail. You can, however, make up for this by being able to complete more surveys per hour, so earning potential is still comparable to most other competitor sites.
At the start just after you have signed up, you will have many surveys to complete according to your demographic. However, once you have completed the initial wave of surveys, new ones will rarely be available. One of the best ways to manage this is to adjust your demographic data every once in a while because as it changes, this will grant you access to new surveys you qualify for that were previously unavailable to you.
Unfortunately, one of the most common complaints with Crowdology is screening out, or frequent disqualification from surveys after almost completing them. While it is reasonable to be disqualified from a survey due to specific demographic criteria, it is much less common to have so many reports of survey respondents being screened out of a survey at the point of near completion. This issue has caused many angry complaints about Crowdology over various social media platforms.
Another common cause of concern is numerous bugs or glitches on the site, which prolongs the time it takes to complete each survey, and at worst kicks people out of a survey or make it impossible to complete. Considering successful survey completion is one of the critical yardsticks for a survey panel's success, this is one of the biggest problems for Crowdology.
Other Ways to Earn
One of the most attractive features of Crowdology is their regular competitions and sweepstakes, which have offered attractive prizes from Apple Watch to BOSE headphones in the past. The current prizes are an XBOX Live or EA access memberships, but they are regularly changed, so keep a look out on what's the latest prizes.
Is Crowdology Legit?
Crowdology is indeed a legitimate survey panel platform, as genuine members have reported receiving earnings over the many years, as well as sweepstakes prizes after winning. Crowdology also continues to have updates to its site, which is always a good sign.
How do I get paid?
Earnings are credited directly to your account in cash, and there is no complicated points system to navigate.
There is a minimum of $8 per withdrawal, which is one of the lowest payout requirements in the market.  Withdraws are available via PayPal, Amazon vouchers, or gift cards. PayPal withdrawals are quick with about 2 to 4 working days, while Amazon has been reported to take up to 3 weeks to process.
While this sounds bad, the availability of quick withdrawal via PayPal more than makes up for this issue as PayPal is still the most popular online payment method in the world.
Company History
Crowdology is owned by Redshift Research based in the UK with offices in the US. They registered the site in 2007 as a market research firm, but the online survey panel is just one of its multiple business arms.
It is a reputable market research company.
Through its platform Crowdology, it boasts more than 500,000 users in the UK alone and more than 7 million people worldwide.
Alternatives
As a worldwide option Crowdology has many survey options. Other survey sites that provide you with similar options are:
Survey Savvy – With a great anti-spam policy, Survey Savvy is a safe option for surveys.
Mintvine – One of the companies with a long history, Mintvine is a good option for anyone looking to earn.
MySurvey – One of the most well known survey sites, MySurvey offers some of the best earning potential.
Pros
Earnings are available in cash
Comprehensive Coverage of Topics
Very Low Payout Requirements
Supports PayPal withdrawals
Cons
Frequent disqualifications
Website Glitches are common
Should You Try Crowdology?
While Crowdology may seem pretty run of the mill at first glance, that is also one of its most significant issues— it doesn't stand out in any way. It isn't particularly bad, but it also isn't particularly useful either.
While offering easy withdraws at $8 and via PayPal, earning enough to make a withdrawal can be an uphill battle due to rare high paying surveys. Moreover, while high-value surveys do come once in a while, completion is marred by screening out and technical glitches.
With so many survey panel sites available in the market, we would suggest that you do not waste your time with Crowdology and look elsewhere if you intend to earn a decent income from completing surveys.
Nevertheless, their sweepstakes prizes are unusually valuable and attractive. Check the site often, and if their current sweepstakes prizes are appealing to you,  go ahead and give it a shot.