Mintvine is a market research platform that has been around for seven years now.
Update
Mintvine was rebranded to become Branded Surveys. We have left this post in place for informational purchases. You can learn more in our
Branded Surveys review
and all links to Mintvine will take you to Branded Surveys
It isn't significantly different from other platforms you see out there, providing survey opportunities from companies to respondents that match their selected criteria.
Best Paying Survey Sites
UPDATED October 2022
– Use these links to get the best current sign up bonuses for each.
In most aspects, it doesn't differ much from its competitors, but let's look deeper to see where it stands out.
How does Mintvine work?
Signing Up
When you first enter the site, you can sign up for a free account as long as you're above 13 years of age.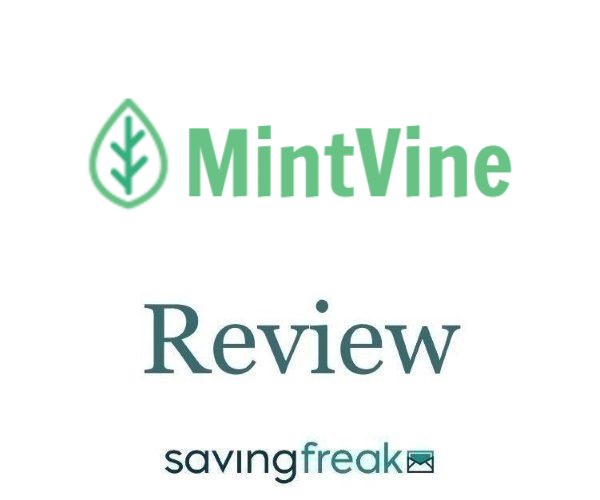 For those who need a little hand-holding, there's a very self-explanatory introductory video to get you started. For quicker sign-up, you may also opt to sign up with your Facebook account.
The first task upon signing up is to fill out your demographic info through the relevant visible profile surveys. These are relatively important, as they will provide the basis for qualification for various reviews.
However, you will also get 510 points once you complete these. Daily login will also award you 25 points for every ten days of continuous login without even having to fill any surveys.
Ways to Earn
The best way to earn points is through their high demand surveys, though they may be very restrictive in terms of qualification criteria and demographics. A close second would be focus groups, which pay a reasonable rate of $25 to $50 per hour for active discussions on specified topics.
Another source of points would be Mint Roll surveys, which credit 200 points each, though they are not frequently available. There is also a daily drawing for completing at least a survey daily, for an extra 50 points daily.
Besides surveys, they also run an active referral program where you will get points for friends and family who sign up, along with a bonus percentage of their points when your referrals earn points on the site.
Lastly, if you are so inclined, you may choose to participate in their Local Deals, which offers you a chance to not only get a discount on items you might already plan on purchasing, while also earning points on the site.
The robust points system also allows you to earn points in many different ways.
Common Issues
Some users have raised complaints about technical issues, such as profile changes resulting in no longer receiving survey invitations. However, due to prompt customer service, these mistakes are also quickly rectified by their customer and technical support teams.
Another common gripe is that there are insufficient surveys, though this might be due to their stringent qualification process. Additionally, a phone number is one of their unique requirements, which raise privacy concerns.
While they only use this for account verification purposes as stated in their Terms & Conditions, and that they will never sell any of your data to a third party, we can understand that this can still be a turn off for some.
Is it Legit?
Based on their online reputation, Mintvine is undoubtedly a legit survey provider with constant work and members getting paid.
It certainly helps that they are run by a reputable company, Branded Research Inc, which is also a member of ESOMAR (The European Society for Market Opinion and Market Research).
Additionally, they offer very prompt customer service, which is one of the aspects most of its competitors fall short in.
How do I get paid?
A minimum of 1,000 points is required for withdrawal, which equates to $10. You can withdraw your cash into PayPal or Dwolla online wallet.
Besides that, they can be used to redeem for Tango gift cards, which you may use in many online or offline retailers such as Starbucks, iTunes, Target, Amazon, and Walmart.
Withdrawal typically takes 48 hours to process from the point of deducting the points from your account.
While 48 hours is typical and clearly stated, what is not stated clearly up front is that many surveys take up to 2 weeks to get verified before points get credited into your account. So, effectively, it may take three weeks between completing a survey to you getting paid.
Company History
Mintvine has now rebranded itself to Branded Surveys, and while its name has changed, the platform and service mainly provided remains unchanged. They are a trusted Facebook partner and have been in the market since 2012.
They boast over one million actively participating members. Mintvine (Branded Surveys) prides itself on providing high-quality surveys for its members, and equally well-qualified respondents for its survey clients, something that most competitors are unable to promise.
Alternatives
If you are looking to get more surveys than what Mintvine has to offer, these are some of the top options:
Panda Research – A long time and well known option, Panda Research offers a great platform for earning.
SurveYeah – With a mobile friendly site, SurveYeah makes it easy to earn from your phone.
ClixSense – With an innovative browser add-on, ClixSense is and innovator in the paid survey space.
Pros
User-friendly interface
Detailed introductory video
Excellent customer support
Regular updates
Member of the ESOMAR
Cons
Technical Issues are common
There are often not enough surveys
Privacy concerns
Potentially long payment process
Mintvine Review Final Thoughts
Considering all factors, Mintvine (Branded Surveys) is still a reasonably reliable surveys site which is continually growing, with active jobs and members getting paid. The positives of this site outweigh the negatives, making it a secure place to earn money from filling surveys.
While it may take longer than other paid survey sites to pay its members, and have fewer survey opportunities, they make up for it by ensuring the quality of the employers and surveys and giving the most reliable work opportunities.
Their features all point towards a company focused on long term business rather than just earning a quick buck like some of their competitors.