If you like receiving rewards in exchange for taking online surveys, you can subscribe to several survey sites.
One of these well-known sites is DailyFreebie.com. This review will take a detailed look at DailyFreebie.com in terms of its offerings and legitimacy.
How Does DailyFreebie Work?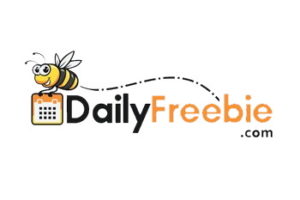 The concept behind DailyFreebie.com is relatively straightforward; you sign up by completing an extensive survey. Then, you can select samples that are sent to you for free.
To register on DailyFreebie.com, visit their website and click on "sign up now" link to follow the three-step process. There are eight steps to the registration and sample completion process.
Step One
An opt-in page will load with an online form. It contains fields for your name, address, gender, and date of birth.
There are also two boxes to tick. The first box is if you want to get paid for taking online surveys, and the second box is to agree with DailyFreebie.com terms and conditions.
If you tick the second box, you will also receive relevant emails from DailyFreebie.com and Research Unlimited Inc. If you are not older than 18, you will not be able to continue to Step Two.
Step Two
The next section will take you through a survey with questions for you to answer. These topics pertain to your healthcare, disabilities you may have, and your plans for further education, for example. You may also receive a coupon for products like toilet paper or toothpaste.
Step Three
To complete the third section, you have to answer ten "yes or no" questions. Examples of these questions include, "Do you want the latest specials and savings on Dove baby products?" and "Do you want the opportunity for a better paying job?" After replying yes to any of these questions, drop-down menus appear so that you can provide the survey with more detailed information.
Step Four
After submitting your answers to Step Three, you then answer six multiple-choice questions about things like your debt, the property you own, and your health insurance. For each answer you select, you must answer a follow-up question with 'yes' or 'no.'
Step Five
This step consists of another five questions you need to answer. This part of the survey asks if you want to earn cash for completing specific tasks and if you want to be rewarded for completing surveys.
It will also ask if you want information about a legal IRS loophole to grow your 401K. Each question comes with an instruction on how you can receive a particular reward.
Step Six
Here, you have to select a degree of interest. The options include criminal justice, medical billing, nursing, online degrees, a teaching degree, or 'other.' You can also select none of the above.
Other questions you have to answer involves ways of saving money on insurance and finding the legal help you need. Each answer takes you to a different website with a relevant service offer.
If you select "none of the above" or "continue," you will move on to the next step.
Step Seven
In this step, you can choose to direct your sample.
You will be taken to another site to redeem your sample (by entering your address for the second time). If you don't want to redeem your sample, you can earn vouchers instead by answering short surveys.
Step Eight
If you don't want to continue with these additional surveys, you will receive a notification that your account was registered.
From this page, you can click over to the sample selection page. The sample categories include food, beauty, pet, household, freebies, and free stickers.
When you select a product, you will be directed to the sample offer with instructions on how to receive the sample from that company.
For example, if you click on the NUPRO natural pet supplement sample, you will be directed to NUPRO's website. You will then be presented with a number that you can call to arrange shipping.
Is DailyFreebie.com Legit?
Yes, DailyFreebie is a legit website where you can get free samples.
When signing up for a daily freebie, you don't have to enter your credit card information, and the entire process is free.
You do have to provide your personal information, including your email address—so, you can expect to receive a lot of spam mail after registration.
Registering for DailyFreebie.com and answering the questions is straightforward. The entire process takes around twenty minutes to complete. Following the different instructions to receive each sample can be a lot of work, though.
While completing the registration survey, you will be directed to other websites, which can be annoying. The website's loading speeds are relatively quick, however, and navigation is simple.
Company History
Media Dynamex Inc. owns DailyFreebie.com in Cherry Hill, New Jersey. Information on the company's history is limited. According to their website data, the domain is around twenty years old.
Alternatives
FreeFlys – The number one free sample website on the internet.
P&G Rewards – Great from coupons and free samples from Proctor and Gamble.
Ibotta – The number one app for getting discounts on grocery shopping.
Pros
Ideal survey site for people who like free samples

Signing up doesn't require credit card details or payment

A user-friendly website with a straightforward signup process

Wide range of free samples

Other rewards include coupons, vouchers, and sweepstakes
Cons
Limited information and reviews on the site

The website uses a computer that hosts other sites as well

Signup requires a lot of personal detail

Mostly available to users in the United States
Conclusion
If you like spending time looking for free samples online and discovering new products, DailyFreebie.com may be a suitable option for you.