There was a lot of buzz on the Internet around a new cashback app called Dosh a few months ago.
While many were singing its praises, some were skeptical of the legitimacy of the app and worried about whether or not they could trust Dosh with their credit card information. In this article, we'll explore in detail how Dosh functions and whether or not it's legit.
How Does the Dosh App Work?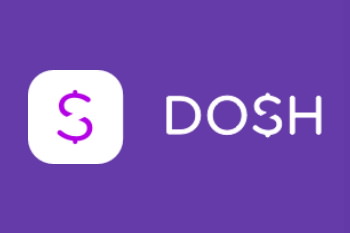 The central concept of Dosh is nothing new — you make a purchase, and then you get some cash back. Credit card companies have offered such discounts for decades. So what makes Dosh special? Well, it's a mobile app that works with basically any credit card you might have.
The app is quite simple to set up. Just download the app and link your credit card. Then you're good to go! A caveat, though: Dosh only works for residents of the United States, so you're out of luck if you reside elsewhere.
Once you've set up the app, all you have to do is make purchases through your credit card. A percentage of the money you spend will automatically be credited to your Dosh account. The percentage varies with every purchase, and according to the Dosh website, it can be as high as 10%.
Is the Dosh App Legit?
It's pretty darn important to ensure the legitimacy of any website or app that asks for your credit card information.
Dosh, in this regard, seems to check a lot of the right boxes. The app has been around for quite a while on both the Play Store and the iOS App Store. If Dosh were a scam, there is a high chance that it would've been removed from such reputable app stores by now.
AutNow, let's talk about security. Dosh uses Braintree, a PayPal service, to process your credit card information. It also uses standard 256-bit SSL, along with data anonymization and multi-factor authentication to further beef up the security. While this may not be "Bank-Level Security" as the website claims, there aren't any red flags here either.
Besides, Dosh as a company seems to be thriving. They have a hotel website where you can find partnered hotels and receive up to 40% of their cash back if one chooses to stay. They also have a business website that offers exposure, partnerships, and market analytics to interested businesses.
The biggest green flag, perhaps, is their careers page. At the time of this writing, the company is looking to hire people in several engineering and sales positions. It is apparent that the company is successful and that it has a positive vision for the future.
Looking at all these factors, I'm inclined to say that Dosh is a legitimate company. Still, you should be cautious of who you're going to give out your credit card information to. Follow standard safety procedures and contact your provider immediately if there's any suspicious activity on your credit card.
How Do I Get Paid?
The way Dosh works is that you're essentially getting discounts on most of your credit card purchases in a roundabout way. After every eligible purchase, the app will add a percentage of what you spend to your account as credit.
After you reach a certain threshold, you may transfer money from your Dosh account through Direct Deposit, PayPal, or Venmo. According to online reports, the current threshold for withdrawals is $25.
One great feature of the app is that there is no system of points or coupons. You always know how much money you have in your account, and you get your rewards and withdrawals quite swiftly.
The app also offers rewards for things other than shopping. You get $1 for each card that you link to the app. Plus, they have a very profitable referrals system, which nets you $5 for every user that joins through your referral link. However, you cannot withdraw money even if you've reached the $25 threshold unless you've received cash back at least once.
Company History
According to the Glassdoor.com page for Dosh, the company, based in Austin, Texas, was founded in 2016. As I mentioned in a previous section, the company seems to be thriving, as is evident from the recent launch of their travel and hotels website.
The company is also active in engaging with businesses and expanding its partnerships through its business website. Dosh has between 51 and 200 employees, and it is currently looking for more.
Alternatives
Pros
Easy to use
No points system, everything is done in real US currency
Profitable referral system
Available on both iOS and Android
A large list of partnered stores
Rebates on travel and hotels
Cons
The service is only available to US residents
One has to link their credit card to the app
One must make at least one eligible purchase to make a withdrawal
Referrals are the only real way to earn a profit
Dosh App Review Bottom Line
Of all the cash back apps and websites I've come across, Dosh certainly is the most polished. If you wish to get rebates on your purchases, then I wouldn't hesitate to recommend that you try the app.
Still, Dosh is far from perfect as the only way to truly make money is to invite one's friends, which is a little sketchy. In the end, it might earn you a little bit of money, but it could also lose you a friend or two if you keep spamming them with links to Dosh.