Participating in surveys online is one of the more popular ways of earning a little cash on the side. The idea itself is appealing, but the whole process isn't smooth-sailing, I'm afraid.
That said, it can be streamlined to a certain degree, if you choose the right online survey panel. Picking a good panel not only saves you the headache of getting duped but also ensures that your effort and time aren't wasted.
Best Paying Survey Sites
UPDATED October 2022
– Use these links to get the best current sign up bonuses for each.
Let's look at one of the better-known online survey panels, e-Rewards.
How Does e-Rewards Work?
Right off the bat, this survey panel proves to be tricky because it's an invite-only site. What that means is, you can only join the website if you are invited by one of e-rewards' business partners, such as Best Buy or Twitter.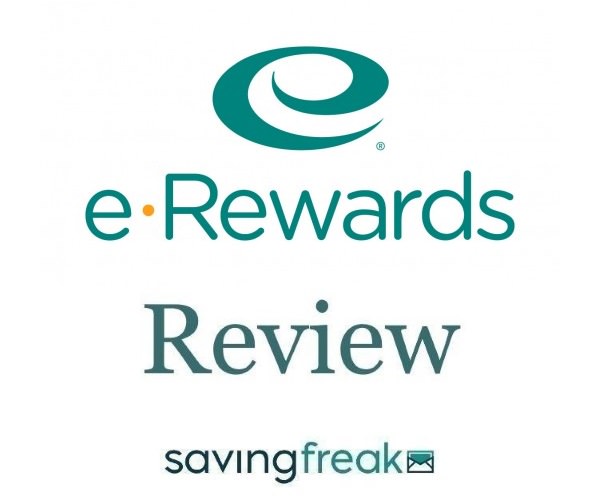 If these brands and companies have your email address, there's a possibility that you might get an email with the invite link to e-Reward's site, but if they don't, you should give other survey panel sites a try instead.
If you do get an invitation to join e-Rewards, you have to be resident of the U
S if you want to redeem your rewards. After you have received your invite link, you can follow it to a sign-up page, where you enter your personal details, like name, birthday, home address, and so on.
Following that, you are asked to fill out an enrollment survey, which you have a month to submit. The data it provides is supposed to help you get more personalized and relevant surveys.
Once you've done all that, you'll start receiving marketing studies and surveys to your email address. Same as the enrollment quiz, you only have a month to complete those surveys before the link expires.
When you have completed a survey you received, you earn 'opinion points' which you can then redeem for gift cards, magazines, airline miles, and hotel points. You can choose from fifty different gift card brands to exchange your points.
It's worth mentioning that a dollar earned for opinion points is only worth $.40. That means the money the site displays after you complete a survey is significantly less than its actual worth.
If you're just starting with online surveys, you might find this a bit confusing but to put it simply, whatever you earn in the form of points, you can only redeem gift cards of half that value in cash. Since you can only redeem your points for gift cards the money you see is deceptive.
Is e-Rewards legit?
This site is legitimate, for all intents and purposes. Not only is it legit, but it also, as mentioned, pays more than most survey panels out there. E-rewards has also been in business for over 20 years.
You can't last that long by scamming people. Its parent company, Research Now Group, has a C rating on BBB, which means the company is real, but why such a bad rating?
If you take a look at customer complaints, you'll find that an overwhelming number are about account deactivations by the site without providing any reason—and they're not just limited to account deactivations either.
Many users complain that often when taking a survey, they get kicked off halfway through because their answers didn't match the demographic the company wanted.
While it's not uncommon for there to be some pre-qualification type questions on survey sites, those on e-rewards can be quite long, and there's little to no compensation just for starting a survey (sometimes you are given part of the reward).
On the other hand, a fair number of e-rewards competitors do offer some small compensation, so your time isn't completely wasted. All the above aside, the company itself is real and "legit,". They haven't managed to stay in business for 20 years by not paying the majority their users.
How do I get paid?
If you're looking to get paid in cash, this site isn't for you. Its payment policy is based on a point-based system. In other words, you don't get PayPal or a check in the mail.
When you've reached their $60 threshold in opinion points, you can exchange those points for a $25 gift card. As I explained above, every dollar you make with their surveys is worth 40 cents. With many of these programs you feel like you are earning free cash, with e-rewards it's more like feeling like they are stealing from you.
The gift cards you receive can be worth anywhere between $5 and $50, and in all fairness, their selection of rewards and gift cards isn't that great.
Company History
E-Rewards Inc. was founded in 1999, and it has been collecting data on products and services for businesses ever since. The company later acquired Research Now Group and rebranded itself under that name.
The same company also owns several other survey sites like Peanut Labs, Valued Opinions, e-miles, and Web Perspectives, which also gather information about online purchases. The parent company is based in Plano, Texas. They, to say the least, are a big player in the field.
Best Paying Survey Sites
UPDATED October 2022
– Use these links to get the best current sign up bonuses for each.
Alternatives
E-Rewards has proven to be a good option to earn. Three alternatives you can rely on are
Toluna Surveys – Proving to be a solid option for survey enthusiasts, Toluna is a good option for earning.
PointClub – Working off a generous point system, PointClub makes it easy to understand an earn from their platform.
MyPoints – Getting its start paying people for receiving email, MyPoints is a top option and one of the longest running GPT programs online.
Pros
Pays more than other sites
You can earn flyer points and hotel rewards
Company has a 20-year track record in the industry
Cons
Invite-only registration
No cash out option
Complicating award system
Lengthy surveys
Frequent account suspensions
Pre-qualification surveys offer little to no payout
e-Rewards Review Final Thoughts
While the invite only registration is a bit of a pain, if you can get into the e-Rewards program you are likely to REALLY enjoy it.
The long track record, solid payout history, and generous rewards, make e-Rewards a great survey site for anyone that can get into the program.