As the Internet and technology creep into every aspect of our lives, businesses continue to move much of their marketing and advertising online.
It should come as no surprise, then, that the majority of market research is now carried out in cyberspace.
This gives businesses a considerable range of opinions and responses— far more than could ever be reached using traditional research methods.
Survey sites like PointClub have emerged, where participants are rewarded for taking part in studies with cash and other rewards. In return, brands can receive relevant, up-to-date information from their chosen and targeted demographics.
How Does Point Club Work?
PointClub is a website that allows you to earn money from completing a variety of surveys on different topics. The site is open to anyone over the age of 18, and the process is fast, simple and designed to help you start earning quickly.
All that is required is an email address. Once your address is validated through clicking a link, you will be directed to a questionnaire asking questions about your lifestyle, hobbies, location, age, sex and so on.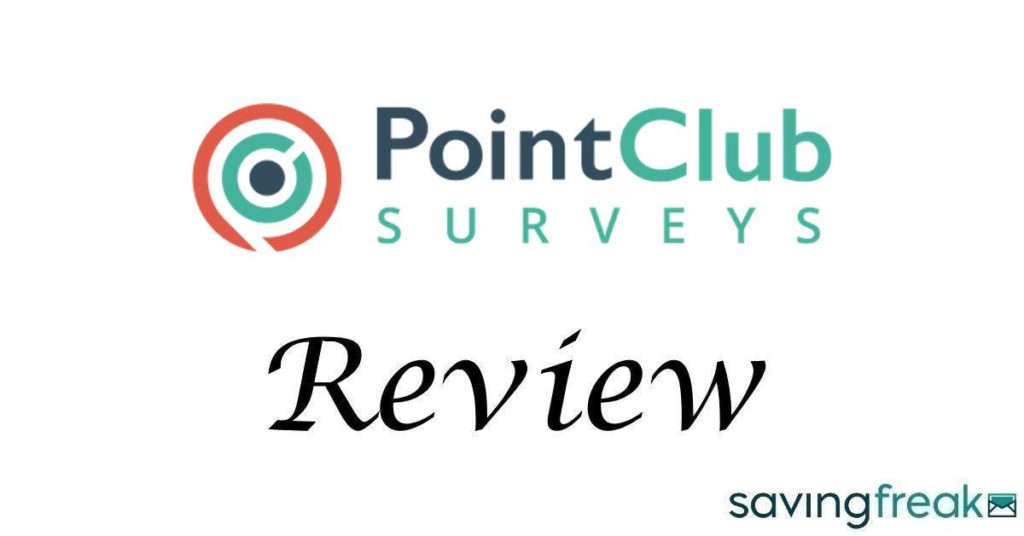 This information builds your user profile and helps to determine your eligibility for different surveys. The site also offers a handy tutorial which is a great way to get up to speed with how everything works.
Each time you log into the site, you will be presented with a list of possible surveys to choose from. You will also be emailed to inform you of any new opportunities, but it is still worth logging in—as we will see below.
As a bonus, PointClub rewards you for joining. You can earn $8 by merely completing the process above. It also rewards loyalty.
You will be given a 'Daily Streak,' and this goes up for every consecutive day that you log in and check the site. The more days you have in your streak, the larger the potential bonuses you stand to earn.
You start on level 1, which adds 10 percent on all points you receive from a  survey. This percentage climbs every time you ascend to the next level.
If you miss logging in for a day, however, you are set straight back to level 1, so it is worth taking a few minutes to check on the site each day and boost your points with minimal extra effort.
Is PointClub Legit?
PointClub is a subset owned and operated by Innovative Market Research, a company who also have iPoll in their inventory—another successful survey site.
This specialization suggests that the brand and company are experienced in the world of online market research, and it is their primary focus.
The company is accredited with the Better Businesses Bureau (BBB), where they boast an A-class rating. This helps to authorize their legitimacy and helps them to stand out from competitors.
They also have a buzzing social media presence, with regular promo codes and updates to help you boost your points and earn more cash. Customers have testified that these codes work as intended and are an authentic benefit from a genuine company.
How Do I Get Paid?
Like many other survey sites, pointClub pay via points. Upon joining, you will receive a massive bonus of 2,000 points—500 for joining, 1,000 for confirming your email address, and 500 for completing the initial questionnaire.
This means you start with $2 in the pot before completing a single survey!
Most of your points will come from surveys, but it is also possible to earn from extra activities, such as promotions and games, polls, competitions and videos—these will be much smaller amounts, but can add up if you complete a few!
These points can either be redeemed for cash via PayPal or exchanged for a gift card from stores including Amazon, Macy's, Target, Home Depot, Walmart, Tango, Google Play, Sephora and others.
Once you have 25,000 points ($25) in your account, you can request a gift card. To receive your points as cash, you must have 50,000 points, or $50 before withdrawing.
It will usually take around 72 hours to receive your reward or payment—this is not bad compared to some sites which have a wait of up to 90 days.
PointClub Alternatives
Survey Rewardz – With good payout and low cash out threshold, SurveyRewardz should be considered when signing up for paid surveys.
iSurveyWorld – Very easy to use, iSurvey World is a great option for anyone looking to make money with surveys.
LifePoints – A merger of two very large survey sites, LifePoints has a large supply of surveys for people to take.
Pros
Free to join. You will not have to pay any upfront cost to join the site. Just provide an email address and make sure this can be authorized. The sign-up process is fast and straightforward, designed to help you start earning quickly.
Fast payment. Compared to some other survey sites, which state that payments take weeks or even months to process, PointClub will have your reward with you within 72 hours—this is a definite bonus.
Potential for bonuses. PointClub offers the potential to boost your points with no extra effort on your part. Logging in every day will maintain your 'Daily Streak,' and this allows you to maximize the points you receive easily. You will also receive bonuses for completing the sign-up process and via opportunities advertised on the sites social media page.
Range of surveys. Many users report that the variety of studies available is good compared with other sites. This makes the process more interesting, and also allows you to access surveys regularly, as opposed to some sites which offer only a few weekly or monthly.
Cons
Very high minimum cash out. You are required to have 25,000 points before you can exchange for rewards such as gift cards, and 50,000 before you can convert your points into cash. This is very high compared to other sites and requires a long commitment to PointClub before you can see the real benefit. Some users have also reported that gaining points becomes more difficult the closer you get to the minimum cash out.
Hard to qualify. It can be challenging to be eligible for any surveys, leading to a lot of time wasted on the screening questions for no rewards, and, unlike some competitors, PointClub does not award points for the prescreening. This fact can result in wasted time for no compensation.
PointClub Review Bottom Line
Point Club has many opportunities to earn, with a range of surveys available, and some valuable bonuses for achieving specific tasks and goals such as sign up. However, it can be difficult actually to access the benefits.
The minimum cashout is high and difficult to make, and it can grow increasingly tricky to qualify for surveys, reducing the number of points which can be earned to reach this threshold.
This, in turn, limits the amount of money you can make and redeem.