The EarnHoney site is a great way to pick up some extra cash by completing surveys, taking part in various tasks, watching videos, and other super easy activities.
This site claims to pay 3 times more than other survey competitors and offers a variety of reward options in return.
How does EarnHoney work?
Like many similar survey sites, EarnHoney allows you to earn rewards for completing surveys, playing games, watching videos, answering polls, and a whole host of other easy tasks.
Users can sign up for free and enter their registration details in exchange for a welcome bonus. There are also extra points given for watching the 1-minute tutorial video and answering the two questions that follow, as well as filling in additional information on the profile survey.
The two main ways to earn on EarnHoney are through surveys and games; you will earn virtual coins for every survey completed, as well as a reward for ~10 minutes of gameplay.
Videos are also a popular option, and some users have reported earning around $1 a day simply by leaving videos playing in the background.
Social media fans can also earn by tweeting every time they receive and redeem a prize – this will earn you coins, and you can submit one tweet per day to be redeemed.
There are also regular codes on other social media platforms such as Facebook, YouTube, and Instagram, which can further boost your earnings.
Get started with EarnHoney>>
Is Earn Honey legit?
The legitimacy of the site is in somewhat of a grey area, as some of the data is processed outside of the USA, where it may be subject to less rigorous protection.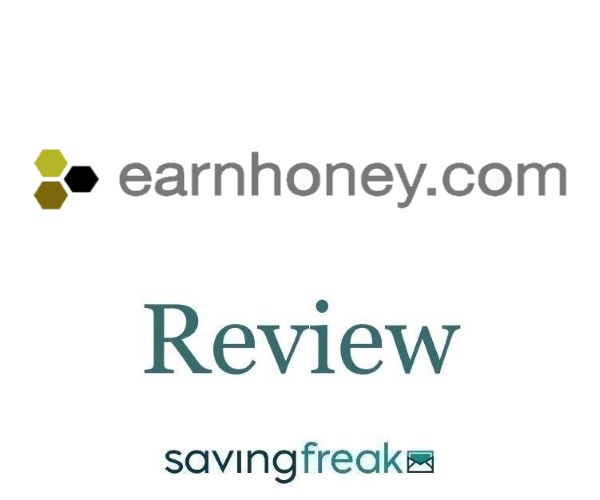 EarnHoney is only available in the US and is run by Bay Bee LLC, a company known to own and operate other smaller sites. Apart from this information, very little data is available on the company, so it may be worth approaching EarnHoney with caution.
That being said, people are getting paid on time and for the amounts they have been promised.
How do I get paid?
The site uses a digital currency known as OPTin coins in place of points. This replaced the previous system of HoneyDollars and offered an equivalent value to ensure consistency for users, equating 10 HoneyDollars to 1 OPTin coin.
When signing up, new members can earn 4 OPTIn coins for completing the introductory activities, and after that, coins are awarded for participating in the different activities.
The best way to earn here is not necessarily through surveys but through referrals. By referring a friend to the site, you will earn 10% of all their future earnings for the lifetime of their membership.
This is the easiest way to earn passive income from the site and requires no effort on your part.
Rewards can be redeemed at a level of 50 OPTin coins, and this equates to a cash prize of $5. Payments can be made via:
Amazon gift card
PayPal
Prepaid Visa debit cards
Donation to a charity of your choice
Company History
EarnHoney is a relatively new site, launching in 2015. Since then, they report having over 1000 new members joining every day.
They have paid out around $2,300,000 in total, but very little is known about the parent company, Bay Bee LLC, or the owners of the business.
Alternatives
Get paid to programs are a good way to make money on the side. These are some of the top sites that compete with EarnHoney:
InboxDollars – Part of the Cotterweb family of sites, Inbox Dollars is a top GPT site and a good option.
InboxPays – A well respected GPT site, InboxPays has several ways to earn money on their platform.
CashCrate – One of the older GPT options. CashCrate has proven they are reliable at paying out to their users.
Pros
No extra fees – The site is free to join, and there is no extra charge for the VIP benefits; these are earned simply by playing more often.
Money for nothing – There are good opportunities to earn passive income through running the videos in the background or referring friends; the latter offers you 10% of their earnings for life.
Easy cash-out levels – Cash-out amounts are achievable with a little effort.
Cons
Poor technology – Users have reported issues with videos not working, cutting out halfway through, or being unavailable.
No customer support – There appears to be little to no customer support available for user problems, with some members reporting that they had outstanding replies several weeks after submitting a ticket.
Disqualification – You may find it difficult to qualify for surveys; users cite lengthy introductory questions only to be told after 5 or 10 minutes that they were not eligible, This is common to any site offering surveys.
Issues with redemption – One of the most worrying criticisms is members complaining that they did not receive their gift cards after redeeming points, meaning points were lost with nothing to show for their time; other users reported receiving their cards after a very long wait.
Some offers fail to credit – Similarly, some users have reported points not being credited to their accounts after a task had been completed. EarnHoney claims there is nothing they can do about these situations, and offer no support or reimbursement.
Limited availability – EarnHoney is only available in Canada, the United States, and the United Kingdom.
EarnHoney Review Bottom Line
Although EarnHoney does offer some chances to win rewards and prizes, it seems that the numerous disadvantages far outweigh any potential benefits or rewards and you would be better off exploring other legit paid survey sites and
The site is fairly new and has little information, and many users have reported issues with claiming prizes, points being credited, and technical issues. While there are some benefits, users should certainly be wary.
It seems that an easier and more secure experience is more assured by using one of the alternative and more strongly-established survey sites available.
Get started with Earn Honey>>