The concept of a get-paid-to website might seem too good to be true. Sit on your favorite couch at home, fill out online surveys or complete offers and get paid for it.
Best Paying Get Paid To Programs
UPDATED October 2021
– Use these links to get the best current sign up bonuses for each.
You might be saying to yourself, 'If only it were that easy.'  Fortunately, CashCrate will allow you to do just that.
How Does CashCrate Work?
Firstly, you need to sign up on CashCrate and become a member.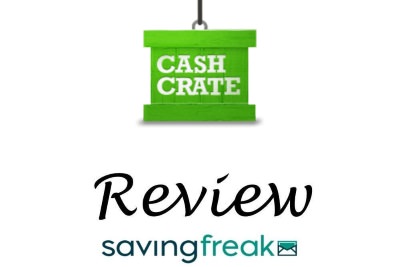 Then you can select surveys from a range of options and make a quick buck. Currently, you get $1 just for signing up to be a member of CashCrate.
Offers: You might have to enter your email address and other information. You may also have to sign up to try a new product or service, etc.
Surveys: Fill out a variety of surveys such as market research, academic, consumer behavior, and others.
Shopping Rebates: Make purchases at online stores and receive cashback. There are hundreds of these online stores that offer cash rebates to CashCrate users.
Interact: You can even earn prizes by interacting with other users of CashCrate. This can be done by participating in online games or winning online contests.
Referrals: You can sign up for CashCrate's multi-tiered referral program and add a referral link to your blog or share the content on social media platforms.
You get 20% of what your friend or acquaintance, who joined CashCrate, earns. Plus, you get 10% of what one of the referrals of your referral earns. CashCrate increases these cuts to 30% and 20% respectively if your referrals grow to a large number. They also offer additional cash bonuses.
Note that some of the surveys and offers can be a bit confusing. When you complete a survey or offer, sometimes it redirects you to a new page. More often than not, this page is not connected to the offer, but this isn't clear and so it can lead you to accidentally waste time. It might be an intentional ploy to get you to fill out additional offers.
Sign up for a free account with CashCrate>>
Is CashCrate Legit?
The CashCrate website has a gallery feature called Payment Wall where members posts photos of payment checks they received from the website.
A survey of online reviews also shows that in regards to payments, CashCrate is dependable. In addition, you can speak to CashCrate members on the forum to learn more about their experience.
With all this information and proof at our fingertips, I have to say that CashCrate is definitely not a scam.
How Do I Get Paid?
The payout for each offer or survey is noted beside it. The payouts start from around $0.30 and goes up to $1.50 (sometimes even more). Once you complete an offer the payout for that offer is added to your 'Pending Earnings'.
CashCrate checks if you have filled out the offer accurately and then the payout is transferred to your current month's earnings. On CashCrate, the process of verification is known to take anywhere between a few minutes and few hours.
Note that your account balance needs to reach a minimum of $20 to request a payment. Payments for a particular month are processed at the beginning or in the middle of the next month.
This depends on both your member status as well as the payment method you have selected.
Bronze Members
These are members less than 25 referrals currently active and under $100 total earnings via CashCrate. They have two payment options.
Dwolla: This is similar to PayPal. The payments are usually transferred on the first of the month, but it can be delayed for a couple of days due to holidays. This option is only available for members in the United States.
Checks: They begin sending out checks on the 15th of every month and up through the 20th. Members in the United States usually receive their check between the 22nd and 27th of the month, while those outside the United States receive it a couple of weeks later.
Silver+ Members
Those with at least 25 or more referrals currently active and with earnings of over $100. Silver+ members have four payment options.
Dwolla: Similar to what happens for Bronze memberships.
Checks: Checks are printed and mailed out at the beginning of the month and members receive it a few business days later. International members receive the checks up to a couple of weeks after their US-based counterparts.
Direct Deposit: Processed at the start of the month and shows in the account a few days later. Only US-based members can choose this option.
PayPal: Similar to direct deposits, the payments are processed at the start of the month. However, members need to encash at least one check in order receive payments via PayPal.
Weekly Payments
This is available only for Gold and Elite Members, who have over 100 active referrals and more than $250 in total earnings. The minimum payout for weekly payments is $100.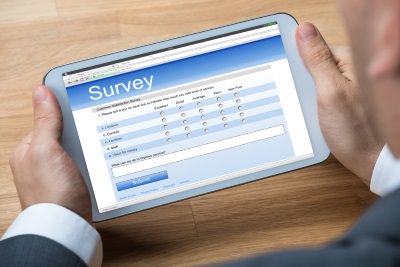 Company History
CashCrate was founded in 2002 and claims to have more than 2 million members across the world. They also claim to have paid over $3.9 million to its members from 2006 and up through the current date. You need to be minimum 13 years old to become a member.
Cash Crate Alternatives
SwagBucks – I have been using Swagbucks for almost 10 years now. They have all the above listed ways to earn and more, making Swagbucks a top CashCrate alternative.
InboxDollars – One of the largest free money earning sites, spanning just about every category you can think of to get paid online. Inbox Dollars is a top site that should definitely be a consideration.
Survey Junkie – One of the largest paid survey sites, Survey Junkie is a great option if you want to focus on just surveys.
Pros
Cash Rewards: Unlike most other online paid survey websites, CashCrate provides the actual dollar value for each offer or survey instead of an arbitrary points system.
Referral Program: The margins on referrals is good. Since it is a multi-tiered program, you can make money when your referrals acquire referrals of their own.
Cons
Lack of Clarity in Surveys: A survey page redirects to other pages on completion, without a explicit instructions regarding whether you completed the task or not.
Survey Disqualification: You need to qualify for a survey to be able to take it. CashCrate doesn't inform if you qualified for a survey or not. It just redirects to another survey. This can lead an unnecessary waste of time.
CashCrate Review Final Thoughts
CashCrate is a dependable service that allows people 13 years or older to earn cash by giving their opinion. This service is up front about how much a survey will pay you and does not depend on a points system.
When a user chooses a survey and completes it, they will be paid a set amount. A user can only ask for a cash payout after they earn at least $20. More money can be earned off of the referral program. A user will receive 20% of what their referral, who joined CashCrate, earns. Plus, they will also get 10% of what one of their referrals own referral earns. CashCrate increases these cuts up to 20% and 30% if your referrals grow to a large number. They also offer additional cash bonuses.
CashCrate is a dependable and useful way to make some extra cash on the internet.