Would you like to have high-quality, all-natural household, cleaning, and personal care products delivered right to your doorstep at pocket-friendly prices?
If yes, then Grove Collaborative is what you want. With Grove Collaborative, you'll never run out of your favorite household, cleaning, and personal care products.
In this article, we take an in-depth look at what Grove Collaborative is all about.
What is Grove Collaborative?
Grove Collaborative is an online shipment service that offers a variety of all-natural, non-toxic household, beauty, health, and personal care products. The service aims to make using these products more manageable and affordable.
This is a subscription service. That means once you get started, Grove will deliver your desired products right to your doorstep on a schedule that is convenient for you.
Every product sold by Grove must be certified to be healthy, eco-friendly, effective, and affordable.
Grove is also designed to ensure that you always have a supply of your favorite products. Your orders will be delivered every month by default.
However, shipments are entirely customizable, so you can easily modify the frequency of when products are shipped. Moreover, you can alter or postpone orders at no extra cost.
How Does Grove Collaborative Work
Grove Collaborative is user-friendly and straightforward. There are no gimmicks involved. In fact, the platform is designed to make your life easier, and help you find great products for you and your family conveniently and cost-effectively.
Here's how Grove Collaborative works:
Go to the Grove Collaborative website.
Answer a few simple questions about your home.
Grove will create a monthly shipping schedule for you with an incredible $20 worth of recommended products to get you started.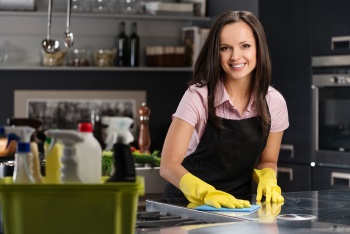 You are allowed to change or remove any of the recommended products you don't like. There's a vast variety of products available.
Finalize your basket. If you're satisfied with the recommended items, you can keep them.
If you want to change the contents of your basket, you can easily do that as well. However, be sure your basket contains at least $20 worth of products so you can receive a free gift when checking out.
Check out and place your order. Grove will add your free gift to your order. You should expect to receive your stuff in a few days.
You'll also be set up for a free 60-day VIP trial. This trial gives you the opportunity to enjoy free shipping and several free gifts throughout the year.
It's worth noting that if you want to modify the frequency of the shipping schedule, you can simply change it on the Grove Collaborative website.
If you wish to skip a shipment for a particular month because you don't need any items that month, you just need to log into the website and tell Grove to skip the shipment. You won't be penalized for shipment skips.
Is Grove Collaborative Legit?
Yes, Grove Collaborative is a legitimate company Founded in 2012. They were initially known as ePantry LLC. The San Francisco-based company rebranded to Grove Collaborative, Inc. in 2016.
It is a Certified B Corporation for being a business that minds the welfare of people, communities, animals, and the planet.
The company offers products that are friendly to the environment. In fact, a portion of every Grove shipment is donated to the Arbor Day Foundation to plant trees across the United States.
Grove Collaborative aims to plant at least one million new trees in the next few years.
With a commitment to ensure you have an exciting and gratifying experience with their products, Grove Collaborative offers a 100-percent happiness guarantee.
If for any reason you don't like a product, you can return it at any time. Grove will send you a pre-paid shipping label.
Additionally, you don't have to commit to anything. You can cancel orders whenever you want, or postpone shipments for as long as you feel convenient.
You can easily reach Grove's customer service team via the phone, email, and online live chat.
Pricing
Signing up with Grove Collaborative is free. You don't need to pay any subscription or membership fee. There are also no hidden charges such as order cancellation fees.
You will only need to pay for the items you purchase. However, Grove Collaborative offers a VIP program that comes with some extra perks. VIP membership costs $19.99 per year.
When you make your first purchase on Grove, you will get a free 60-day trial of VIP membership. Once the trial period elapses, it will automatically renew for the $19.99 annual fee. However, you'll receive a reminder email before your VIP membership renews.
You can cancel the membership at any time. Some of the benefits that come with VIP membership include:
Free shipping on all orders regardless of size
Five free gifts every year
Exclusive sales
Personal services
Dedicate VIP phone support
Price matching – if you find a product somewhere else for less, Grove will match the price for you.
Alternatives
Thrive Market – One of the largest online retailers for organic and healthy options, Thrive Market is a top competitor for your dollars.
ButcherBox – If you are specifically looking for organically sourced meat ButcherBox offers a great selection and competitive prices.
Brandless – Known for having no brand names and low price, Brandless is a top option for organic food, cleaning products, and other household goods.
Pros
Easy to customize or cancel orders – Grove Collaborative will always notify when your order is about to ship. If you don't need the order, you can log in and skip or reschedule the order at the click of a button. It's also easy to add or remove items from your cart.
It is exceptionally convenient – If you are a busy person with hardly enough time to go shopping for household stuff, Grove Collaborative will come in handy.
Excellent packaging – Grove Collaborative goes to great lengths to ensure your products get to you in one piece. You don't have to worry about leakages or breakages.
Lots of free stuff with VIP membership – If you enroll for the VIP program, you get to enjoy some awesome freebies, including unlimited free shipping and occasional free gifts.
100- percent happiness guarantee – If you are not satisfied with a product, you can return it and get a refund with no questions asked.
Outstanding customer service – One of the areas that Grove excels at is customer service. They have a friendly customer support team that listens to your concerns and addresses them accordingly and promptly.
Products for reputable brands – You can get most of your favorite natural brands on Grove, including Ecover, Seventh Generation, Method, Acure Organics, Diva Cup, If You Care, Earth Mama Angel Baby, Molly's Suds, and Schmidt's.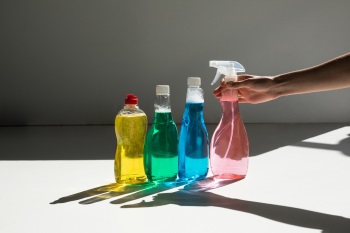 Cons
It can take some time to figure out how everything works – The Grove Collaborative platform can be confusing when you first sign up. You will need some minutes to understand how to customize your cart. This can be frustrating if you are the impatient type, but you'll appreciate its significance once you get the hang of it.
Grove Collaborative automatically adds products to your cart – While this feature is designed to make your work easier and help you find stuff you otherwise may not have noticed, sometimes you will get products in your cart that you don't need. Fortunately, you can easily remove them. If you are not careful, however, you may end up purchasing products that you don't want.
Grove is sometimes more expensive – While Grove usually is less costly compared to the local store and other online options, it is not always. Fortunately, you can fix that with Price Matches if you are a VIP member.
Sometimes, an item will be out of stock – Once in a while, at least one of your favorite products will be out of stock. It can be pretty inconveniencing when that happens. Fortunately, Grove customer service team will typically make sure you get the product when it is back in stock.
Grove Collaborative Review Bottom Line
Grove Collaborative makes it easy and convenient to get your favorite natural household, cleaning, and personal care products.
It is like a dedicated personal assistant who keeps track of your household stuff. Grove knows when you last purchased an item.
When Grove thinks you are about to run out of the item, it will automatically place the product in your shopping cart.
When your order is about to be shipped out to you, Grove will email you a reminder to log in and confirm the contents of your cart. You can add more items or remove any suggested items that you don't need.
Grove has excellent customer service. All your questions and concerns are typically addressed within 24 hours. The company also carries products from some of the most reputable brands.
So, you can rest assured that you are getting the best products at the most competitive prices.