Having the ability to invest $700 is a great feeling.
Figuring out which investments to make with your $700 can feel overwhelming. The reason is that there are more investments available to small investors than ever before.
The good news is that these options are getting simpler and the number of options is making it less expensive to invest than ever before.
Ways to Invest $700
Betterment
Betterment makes investing easy by handling all the investing for you. Like a financial advisor, Betterment has you answer a short series of questions, evaluates your risk tolerance, and invests your funds accordingly.
The platform even has methods for reducing taxes on your investments and rebalancing your holdings regularly. Our Betterment review goes into more detail about how it works.
Fundrise
Fundrise took the idea of a mutual fund and applied it to real estate investing.
Instead of an individual having to do the research and take the risk of buying and selling real estate, Fundrise allows investors to deposit money into their real estate investment trusts and get an excellent return on investment.
The trust managers do all the investing for you, and you can get started with as little as $500 to deposit.
Worthy Bonds
Worthy bonds gives small investors access to interest received from small business loans.
What makes this investment most interesting is that the loans are secured by assets owned by the company that is taking out the loan. These assets are usually in the form of inventory that can be quickly seized and liquidated if the business defaults on the loan.
This makes Worthy Bonds investments very safe, and you get a 5% interest rate for all money invested.
Stocks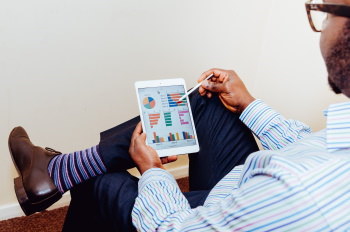 Stocks are one of the most profitable ways to invest your money. The problem with buying individual stocks for someone investing $700 is that many of the most reliable stocks are hundreds or thousands of dollars a share.
As I write this, Amazon stock is over $3000, which means that you cannot buy a single share with $700, but that does not mean you cannot buy into these high priced stocks and reap the benefits of these top companies.
Public.com allows you to purchase fractional shares of stock with as little as $5 in each stock. Instead of having a $3,000 investment to get into Amazon, you could buy $50 of Amazon stock and hold that small fraction of a share.
Public and other fractional share brokerages make it easy to diversify your stock holdings whether you invest $50 or $700.
Savings Account
A savings account is the least exciting investment on this list, but it is an important place for many people to start.
If you do not have any money saved for an emergency or are struggling to figure out where to invest your $700, then the savings account should be your first choice. You do not want to put your money in any savings account, because there is a good competition for interest rates.
Some of the best savings rates include:
ETFs
Exchange-traded funds are large groups of investments that are purchased by a fund manager. This group is then bought and sold on a stock market in the same way that you would purchase a stock.
Public.com allows you to purchase ETFs with no trading fees, and you can buy fractional shares, just like you can for their stock offerings.
Charity
Donating to charitable organizations may not feel like an investment, but taking a portion of your investment dollars to do some good in the world, we invest in each other.
I don't know the exact way to express this, but putting money toward something bigger than yourself makes a change in you and helps us to appreciate the money we have.
Debt
In the same way that our investments gain us interest, debt works against us with negative interest. Any debt you pay off will not be working against the interest you earn from other investments.
If you have any high-interest debt, investing your $700 toward getting that out of your life pays big dividends.
Retirement
Many of the above investments can be made using a retirement account. The advantage of using a retirement account to make your investments is that you protect your investments from income taxes.
The most widely used retirement accounts include:
Crypto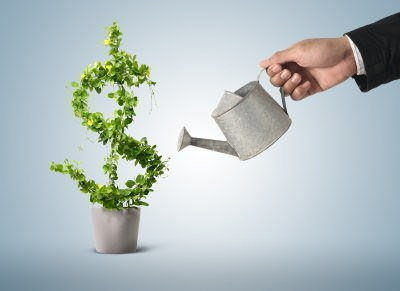 Cryptocurrency has taken off in several parts of the world, including Asia. The adoption of crypto has been due to areas where they have few systems of verifying counterfeit products.
The exchanges where you can buy and sell cryptocurrency are easy to use and give you access to learning about this technology as an investment. I am currently using Coinbase because they are based in the United States and subject to some regulation.
How I Would Invest $700
Whenever I get a lump sum of money to invest, I first run a scenario of how I want to invest it. Think of it as a budget for my investments.
Here is how I would invest 700 dollars.
Charity ($70)
In our family, whenever we gain money, we put 10% of that toward our local church. This is a standard part of ours and several other faith traditions.
Betterment ($300)
Putting a sizeable amount of our investment toward Betterment is a no-brainer. I am a big fan of investments where I do not have to manage them, so investing $300 here is an excellent choice.
Betterment will help diversify our investments into several ETFs.
Worthy Bonds ($200)
I always like to hold a little money back for an opportunity to find a home-run investment. What I don't want is for that money to sit by idly and not gain interest.
The 5% interest you get from the secured loans at Worthy Bonds is hard to beat, and having $200 to invest in a future opportunity gives me a lot of flexibility.
Stocks ($100)
I am not an accomplished stock trader, but I want to learn more about it. I have already started my account with Public.com and would make this $100 investment to learn more about trading individual stocks.
Crypto ($30)
Like stocks, I want to be a better investor when it comes to cryptocurrency. Many of the coins are way more than I can afford, but this $30 investment will allow me to try my hand at some lower-priced options.
Final Thoughts on How to Invest 700 Dollars
No matter how much I am investing, my goals are to know my investments and make sure I am consistently diversifying.
When you look at my practice scenario, you will notice that of my $700 investment, I didn't put more than 43% into a single investment. If I had more money to work with, this number would have dropped down to 20-25%.
While I have two investments that I am learning, I only put a small amount into those investments while concentrating my money on investments, I understand. By sticking to investments I understand and diversification, I can be sure to grow my money to a $70,000 investment or larger.