Meijer is a chain of over 200 supercenters that compete directly with Wal-Mart, Target, and KMart in Michigan, Illinois, Indiana, Kentucky, Ohio, and Wisconsin.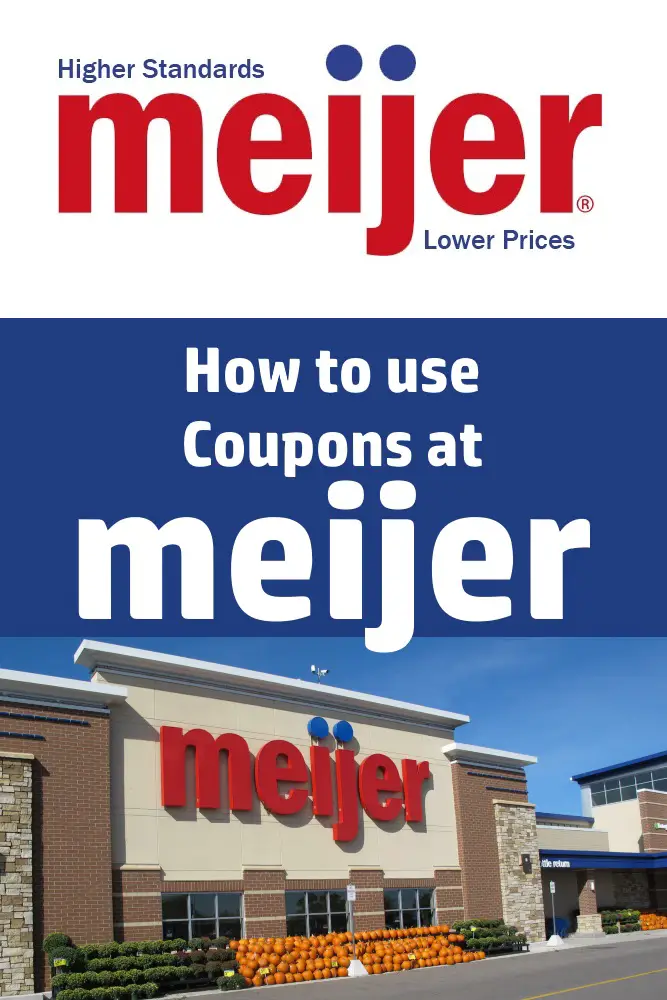 Meijer considered the innovator of what we considered the modern concept of supercenters.
Meijer was founded in 1934 and first introduced the modern supercenter in 1962.
Meijer Weekly Specials
Just like most grocery stores, Meijer runs a weekly ad that has specials on grocery items.  Even though the store is a supercenter with many different sections to it the main focus of the ad will be groceries.
Most Meijer locations will run their deals from Sunday to Saturday, but those in the Chicago and Indianapolis areas run from Thursday to Wednesday.
Rain Checks
If an item in the Meijer weekly ad is out of stock then you can request a rain check.  The rain checks are good for 30 days.  You can still use MPerks and all forms of coupons with the rain check deals.
Meijer MPerks
MPerks are Meijers rewards program that uses a combination of digital coupons and rewards offers.  They are very similar to the ShopYourWay Rewards program offered at Kmart and Sears locations.
The program has gotten more extensive over time and I expect that they will continue to add features that make the rewards compete will all competitors.  The current features include:
Personalize Rewards – give the correct information about you and your family to Meijer and they will match coupons and discount offers to your family's needs. Instead of getting random coupons that do not apply you get coupons you may actually use.
Pharmacy rewards – fill five prescriptions and get a bonus MPerks offer
Fuel Rewards – similar to the Fuel Rewards Network discounts, but they are only available at Meijer fuel stations
Digital Coupons – There are both store and manufacturer's coupons available to activate directly from your smart device.
Digital Receipts – Instead of having to keep up with your receipt you can have your receipts stored in your digital MPerks account for later reference.
MPerks are big part of what Meijer is doing to help people save money and build a huge fan following of bargain shoppers.
Meijer Community Rewards
As part of the MPerks program, Meijer offers a rewards program that gives back the community.  These funds can be donated to either k-12 schools or religious organizations that are non-profit.
Any purchase made with the Meijer 1 Card get 0.5% rewards and those made with a Meijer credit card get 1% cash back toward their organization.  This is a great way to get money toward whatever cause you plan on supporting.
Meijer has one of the highest rates of community giving as a percentage of net profits.  Each year they give at least 6% of their net profits toward community groups.
Meijer Coupon Policy
Meijer has an extensive coupon policy because they have so many options for saving money. Their rules for coupons include:
Meijer does not double coupons
Digital coupons (like MPerks) can only be used on one item
Printable coupons are accepted the same as Sunday insert coupons
You have to purchase two items for a buy one get one offer
If you purchase two BOGO items you can use two coupons
Meijer will accept competitor's coupons as long as they are a relevant competitor to that location.
You can use a store coupon or a competitor's coupon along with a manufacturer's coupon.
With all of these directions you can get some really great deals by stacking your offers.  If you are looking for coupon matchups I recommend heading over to MeijerMadness.com.  She does a really good job of matching up the weekly ad with the best coupons and MPerks offers.
Deal Stacking at Meijer
So we have MPerks, store and competitor coupons as part of our arsenal, here is how to put it together. We can stack any one of these options with a manufacturer's coupon.  So an ideal situation will have four factors:
An item that is on sale in the Meijer weekly ad
A manufacturer's coupon
A store or competitor's coupon
A rewards or cash back credit card (Meijer counts as a grocery store for most cards for bonus cashback).
Using this method you cans see as much as 80% off between coupons, MPerks, weekly sales, and cashback offers.  Even on meat deals you can get your prices into a level that is similar to the prices that Zaycon Foods offers on their direct to you meat deals.
Bottom Line
Meijer really is a great chain of stores and I wish we had them down here in the southeast to compete with the other supercenters. I definitely recommend them for deal shopping, but I wouldn't use them for my every day needs.  If you are doing experimentation on meals, I would go with plated or blue apron or one of the other ready to make meal kit companies.
If you have Meijer in your area you should definitely consider adding them as a top option for grocery shopping and every day needs.
Save