While it's perfectly true that you can make a few extra bucks in your free time filling out surveys on online panel sites, the route you have to take to get there straightforward.
Best Paying Survey Sites
UPDATED October 2022
– Use these links to get the best current sign up bonuses for each.
There are plenty of sites that are just scamming their customers by compensating them poorly or worse, not paying out at all. Is Mindfield Online one of those sites? Let's take an in-depth look at what this survey site has to offer.
How does Mindfield work?
Like all other online survey panels, Mindfield Online collects product and service information for different businesses from reviewers like yourself. In a sense, you're getting rewarded for sharing your opinions
Sign up
To register for their survey panel, you have to be at least fifteen years old and a resident of the US or Canada. They target different demographics – teenagers, mothers, students, senior persons, and so on, and serve them surveys relevant to their respective demographic.
The registration process is fairly simple. Once you sign up with your required credentials, you are asked to verify your email address – a standard process you're already familiar with. After that, you can set up your survey profile, which again is easy. This profile helps the company send you more relevant surveys and studies.
If you find this whole process drawn out or inconvenient, you can also sign up with your Facebook account. They will use that account to set up your Mindfield Online profile, and you'll get an email invitation to take a survey that fits your profile best.
Taking surveys
Depending on your demographic, you can get one or two surveys every week, and you can earn anywhere between 50 cents and $10 per survey.
While surveys are the primary source of earning on this platform, there are a couple of other income opportunities they offer.
One of them being online focus groups, which pay quite well, but you have to pass their screening process to join. With the focus groups, you can make $100 to $300 from each study. Additionally, you can qualify for product testing, where you provide a review for a product and get paid up to $10.
Then there are teen surveys. If you belong to that demographic, you can provide honest feedback about the latest pop culture trends and get paid up to $5. You also get a one-time payment every time someone joins their panel using your referral link.
Is Mindfield Panels legit?
Owned and operated by McMillion Research LLC, Mindfield Online has been in business for over 38 years.
They're probably one of the most reputable and long-standing survey panels, and they have been collecting data well before the internet became ubiquitous by means of door-to-door surveys.
They have a 4.4 rating with BBB, which is admirable in its own right for a survey company like this. So, to answer the original question, is it a scam? No. Mindfield Online is a legitimate survey panel, and one of the few survey sites which pay in cash and not points you can exchange for rewards.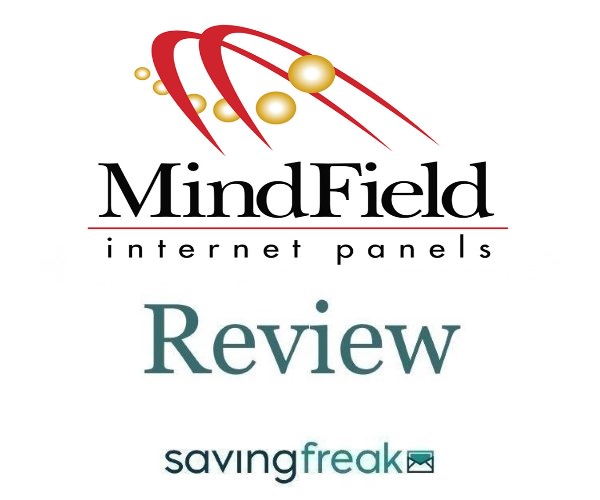 However, their reputation isn't without its blemishes. Customers often complain that the panel delays their payments for months at end, which isn't an issue with most survey panel sites out there.
Once you've filled out the survey, you'd also expect to get paid for it, but with this site, you'll have to wait till the survey closes before you can request your payment, which can sometimes take several weeks. None the less, they do pay eventually.
How do I get paid?
Once you've taken enough surveys and reached the threshold, you can request a payment. Unlike most sites, you can cash out when your balance reaches $5, and you can choose between PayPal or cash payment methods.
In the case of Paypal, they transfer the payment a few days after you cash out, and after you've paid PayPal its fees, you can withdraw it. This payment method is faster and much more convenient.
If you want to go with check payments, it can take months before you can cash them. If you don't want to wait that long, PayPal might be a more attractive option for you.
Aside from cash payments, you can also redeem your earnings for gift cards from Amazon and other similar services. Participating in a survey also wins you entries to sweepstake drawings. Additionally, if you disqualify for a survey, you still earn entries to this drawing.
Company History
Mindfield Online is a subsidiary of McMillian Research which was founded in 1980. They started with their data collection for businesses using door-to-door campaigns. In 2004, they established Mindfield Online, often regarded as one of the pioneers of online survey panels.
The Better Business Bureau has given them an A+ rating, and they also have quite a few certifications to their name. So, you can rest assured that they're a trusted platform.
They have a wide selection of niches and businesses to choose from, so consumers from almost every demographic can provide their feedback and earn a little cash from it.
They also have excellent customer service. If you run into a problem or are facing an issue, you can shoot them an email, and they usually respond within minutes and more often than not, your problem is resolved.
Alternatives
Mindfield is a long running option to earn with surveys. Some of the top alternatives include:
e-Poll – Having updated their site and made it easier to use, e-Poll is a great option for earning online.
Panda Research – Who doesn't love pandas? Panda Research partners with several market research agencies to provide a great paid survey option.
One Opinion -With the ability to have multiple household accounts, OneOpinion is a great option for families that want to take surveys together.
Pros
Reasonable threshold for cash out
Quality customer service
No point-based system
Over 38 years in the business
Focus panels offer a chance for high earnings
Cons
Long delays in payouts
You only get paid once the survey closes
Not enough survey invites
Mindfield Online Bottom Line
While Mindfield has had some minor complaints, the company offers a reasonable payout point and a long track record of paying their users.
There may be some other options that are better, but Mindfield is a solid choice if you decided to sign up with them.