Paid surveys can provide a source of side income. The problem is knowing which survey sites you should use.
While E-Poll is not the most well known of the online survey sites, they are a reliable source of paid surveys.
How Does E-Poll Work?
E-Poll is an online market survey website that aims at putting out a qualitative and quantitative approach to studying the consumer base while letting its users make money.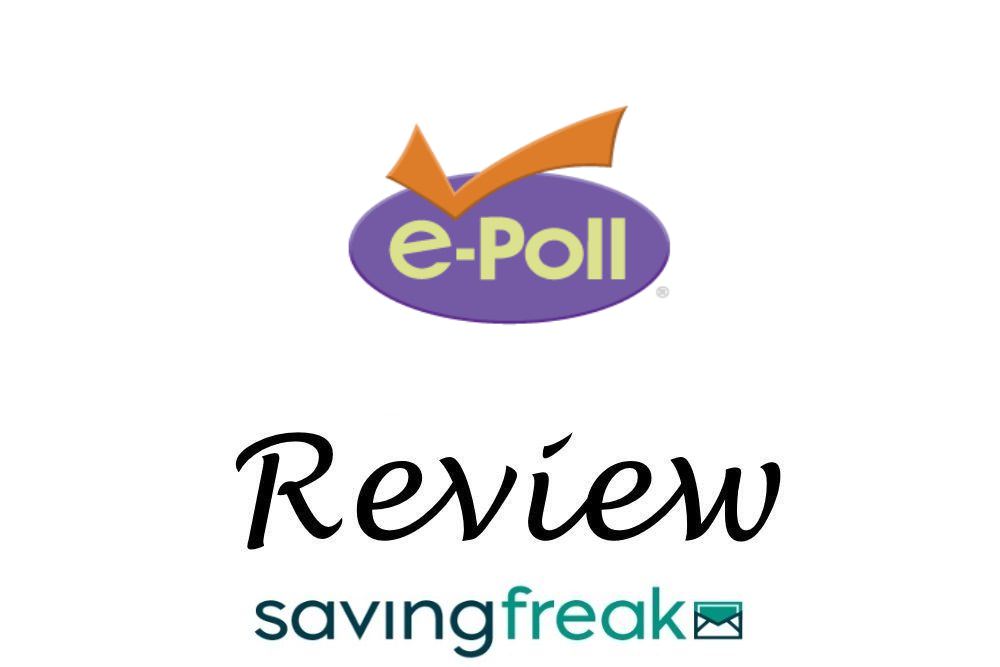 The process is straightforward. You can sign up for free and set up your membership. Following this, you will receive survey invitations through email. These come with simple instructions and take you to the online survey.
On completing the survey successfully, you are rewarded points, which can be later exchanged for gift cards or cash through PayPal.
You cannot request surveys, and they are only sent to you via email. You should check your inbox regularly if you want to make sure you get in on the surveys for which you qualify.
E-Poll is slightly different from the scores of other websites that pay you to take surveys. This stems from its inclination towards the entertainment industry, which can be seen by the types of surveys you will find on the website.
Previously www.epoll.com, the address of the website is now www.epollsurveys.com. This was done after a revamp of the older site, to attract a younger base.
However, if you already have an account with this company, you can log in with your original membership, and everything will be stored for you, just like it was before.
Is ePoll Legit?
Yes, definitely. With its parent company being founded in 1997, E-Poll has a longstanding name in the business of surveys. It also has a sense of exclusivity as surveys can only be filled once you receive an invitation.
There are several demographic factors that they keep in mind before sending out a survey to a particular person. This can include your ethnicity, age, income, and household information, as well as your geographic location.
This helps E-Poll match you with surveys that will be closely related to your interests. One of the things that speak the most about the legitimacy of the website is the fact that E-Poll commands an A+ rating from the Better Business Bureau.
How Do I Get Paid?
E-Poll is also an easy way to make some money while filling surveys, especially if you have a little time on your hands.
After you have completed a survey, you are eligible to earn points. The number of points depends on the length and complexity of the survey filled. Most surveys offer between 500 and 1,000 points each, but it can be more.
Your points can be converted into gift cards for places like Starbucks, Best Buy, GameStop, Walmart, Amazon, and many more. However, it takes about six weeks for your gift cards to be processed, so you must be patient.
If you would prefer to have cash instead, points can also be credited directly to your PayPal account. About 3,750 points are equivalent to $5, 7,250 to $10, and so on. You can redeem up to $30 into your PayPal account by collective over 17,000 points.
You can also help some good causes with the points that you earn after filling out E-Poll surveys. There are options on the website to donate to some nonprofit organizations like American Red Cross, Humane Society, Make-a-Wish Foundation, St. Jude Children's Hospital, or the National Wildlife Federation.
Company History
E-Poll is owned and operated by California-based market research company Bridge Entertainment Inc. The company has over 20 years of experience in the field, so you know you're in safe hands.
E-Poll Market Research prides itself on allowing its users to express their valuable opinions on many issues, services, or products that are around them.
While it has made a niche for itself in the entertainment industry, the company also works with several other verticals – automobile, television, pharmaceutical, and many more. In addition to its clients in the media and entertainment realm, Bridge Entertainment boasts of an impressive clientele ranging from research agencies to top Fortune 1000 companies.
The company offers many research products that provide access to data on celebrities, brands, consumer profiles, as well as program tracking. It customizes the data tools to suit the needs of its clients.
E-Poll Alternatives
Pros
Fun Surveys: E-Poll emphasizes entertainment, so their surveys are very interesting. While some are made up of everyday, simple questions, there also many video surveys that keep you engaged.
Multiple Payment Options: The company gives you various options to redeem the points that you have earned from filling in all the surveys. You can choose between PayPal, gift cards to Amazon, Starbucks, and Best Buy, as well as donations to charitable organizations. The minimum withdrawable amount, standing at $5, is lower than most other similar websites.
Collecting More Points Will Get You More: While you may want to cash your points as soon as you make them, you should wait a little longer and accumulate more points. Their worth increases as you collect more and more.
High Credibility: Not only is this website entirely legitimate, but it also bears an A+ rating given by the Better Business Bureau.
Exciting Sweepstakes: While it's tough to make $200 in one go, E-Poll does offer a $1,000 monthly drawing. After this, 50 winners are chosen and given a prize of $20 each.
Lower Age Requirement: The entertainment industry depends on the younger generation. For this reason, e-Poll surveys are open to people who are at least thirteen years of age, making them one of the top survey programs for teens.
Cons
Limited Availability: While they are planning to expand to other parts of the world, E-Poll is currently available only to residents of the United States.
Not As Many Surveys: You may go weeks without receiving a new survey in your mail. This makes it tough to put together enough points to redeem prizes.
Slow Prize Processing: While there are several ways to utilize your points – whether it is through gift cards or a PayPal payment – it does take six to eight weeks to receive your EPoll rewards.
E-Poll Surveys Review Bottom Line
As I was putting together this review of ePoll surveys, I wanted to make sure to include how I would use this service. For me, EPoll is a supplemental service that can make an excellent addition to other paid survey sites that provide a more steady stream of surveys.
So E-Poll is definitely on my list of gotta haves if you are going to make some decent money with paid surveys.