Norton Identity Protection Elite stops identity thieves from stealing your personal information and wreaking havoc on your finances, credit score, reputation, and more.
But how effective is Norton Identity Protection Elite at accomplishing all of this, and and is it worth the cost?
How Does
Norton Identity Protection Elite W
ork?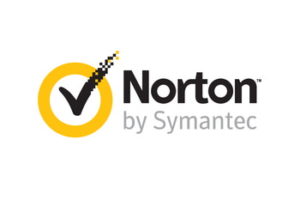 Norton Identity Protection Elite protects your identity by monitoring the Dark Web and black-market forums around the clock to determine if anyone is transacting with your personal information.
Norton monitors more than 10,000 websites to tag illegitimate or suspicious use of your credit cards and other personal details.
The types of sensitive data Norton Identity Protection Elite monitors include your bank account details, credit card numbers, Social Security number, social media details, and medical IDs.
When the tool identifies suspicious activity regarding your information, it immediately alerts you to take appropriate action.
You can also use Norton Identity Protection Elite to track your credit scores, credit report, and credit-inquiry alerts. This tracking helps identify incidents of unauthorized access to your credit accounts or other sensitive data.
The tool provides customers with $1 million theft insurance, which reimburses you for money lost and covers the expenses of recovering from identity theft, if the worst-case scenario becomes reality.
Norton Identity Protection Elite's primary function is to prevent identity theft by catching it in its early stages. Identifying suspicious activity in out of the gate is less expensive than having to repair the damage after the fact.
But if you purchase the service and still somehow fall victim to identity crime, Norton will facilitate your recovery and minimize the cost of repairing the damage.
Plans Available
Norton Identity Protection Elite is quite pricey and has only one plan available. The first 60 days of using the program are free. After the 60 days expires, the per-person price is $199.99 per year, or about $16-$17 per month.
This price tag is higher than some products on the market that offer a similar service. But considering its effectiveness, it can be worth the investment.
In the unlikely case you are dissatisfied with Norton Identity Protection Elite, the company's 60-day money-back guarantee ensures that your investment is risk-free.
ID Theft Protection Details
Norton Identity Protection Elite offers a variety of features to protect its clients. Some of its more powerful identity-theft protection features are:
Bank Account Takeover Monitoring

: You get a report of any suspicious changes to your bank account.

Credit Card Application Warning

: Warns you if an unknown party is using your personal information to apply for a new credit card.

Social Security Trace

: This alerts you when a new address or name is using your Social Security number.

Social Media Monitoring

: You get a report of any suspicious activity on your social media accounts or people using your details on social media.

Cyber Monitoring

: Monitors the internet and warns you if anyone is trying to sell or use your data on the black market.

Monthly Credit Score Tracking

: You'll receive an annual copy of your credit report. Norton will notify you of any requests for your credit score or report. You also get to see your credit performance.

Court Records Monitoring

: You'll get an alert if a person gets arrested and tries to mask their identity by using your personal information in legal proceedings.

Sex Offender Reports

: Warns you if there are any registered sex offenders in your neighborhood.

Lost Wallet Protection

: If you lose your wallet, Norton Identity Protection Elite streamlines the canceling of your bank and credit cards, as well as re-ordering of new cards and identification.

Address Change Verification

: Norton immediately reports to you any suspicious changes or attempted changes to your registered address.
Company History/Info
Norton Antivirus is a company specializing in the sale of anti-virus and anti-malware software. Products from the company are marketed by Symantec Corporation, which has been in operation since 1991.
Norton Identity Protection Elite, also part of the Symantec Corporation, is a Norton security product that delivers customer data monitoring, alerts, and restoration services.
The product functions by monitoring more than 80 types of customers' personal information and provides notifications to customers if any of their data gets used suspiciously. 
Of the more than 80 types of customer information that Norton Identity Protection Elite monitors, the most common targets of identity thieves
phone numbers

home addresses

email addresses

driver's license numbers

private-label cards

bank accounts

passport numbers

Social Security numbers

credit and debit card numbers

medical IDs

international ID's

international bank account numbers (IBANs)

maiden names
The company is based in the U.S. and employs a team of identity-restoration experts to help customers recover from a cyber-attack. The program runs on Windows and Mac OS X.
Alternatives
Pros
Risk-free service with a 60-day money-back guarantee

Monitoring of social media for heightened protection of your data

Advanced fraud support

Norton handles any legal procedures associated with your identity being compromised

Lost or stolen wallet protection
Cons
It's a bit pricey

Credit health monitoring is performed only once a month
Norton Identity Protection Elite Final Thoughts

If you decide to use Norton Identity Protection Elite to shield yourself against identity theft, you'll get robust security that protects all of your essential personal data.
The $1 million identity-theft insurance ensures you have help if identity thieves manage to hack your information. The product might seem pricey, but it's an investment worth making because of the level of security – and peace of mind – it delivers.