IdentityIQ provides clients with comprehensive identity- and credit-related protection services. At first glance, IdentityIQ's solutions seem to be effective, affordable, and up-to-date with the latest technological developments—but is it the right service for you?
This review will take a look at how IdentityIQ works, the plans they have available, as well as the benefits and drawbacks of their services.
How Does Identity IQ Work?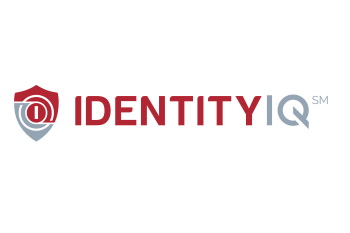 To receive IdentityIQ's services, you have to sign up for membership.
During this registration process, you will have to provide necessary information such as your name, email address, physical address, and cell number. Then you will be asked to provide your credit card information, your social security number, and your date of birth.
After signing up as a member, IdentityIQ will actively monitor your credit report and any misuse of your social security number. If there is any suspicious activity, IdentityIQ will notify you and take immediate action to prevent identity theft or credit-related fraud.
If your information is compromised, IdentityIQ's team of experts will take steps to restore your identity. IdentityIQ offers up to $1 million in identity theft insurance to address financial damages in the case of identity theft.
Plans Available
IdentityIQ has four plans available that you can choose from, including:
Secure Plan = $6.99 per month
Secure Plus Plan = $9.99 per month
Secure Pro Plan = $19.99 per month
Secure Max Plan = $29.99 per month
The Secure plan is the most basic, but it still includes a wide range of high-end solutions, including dark web and internet monitoring, and stolen funds reimbursement of up to $1 million. This plan also offers coverage for lawyers, experts, and personal expense compensation, social security number alerts, and synthetic identity theft protection.
Other services you receive with the Secure Plan include report monitoring with one credit bureau and lost wallet assistance.
The Secure Plus Plan includes all the services of the Secure Plan, as well as IQ alerts with application monitoring and change of address notification. In addition to all of the features above, the Secure Pro Plan includes enhanced three-bureau credit report monitoring, alerts on crimes committed in your name, and credit score alerts.
The Secure Max Plan is the most thorough one that IdentityIQ has to offer. This plan includes the same solutions as the other three plans, as well as a credit score tracker, family protection, fraud restoration with LPOA, and a credit score simulator.
ID Theft Protection Details
Most other ID theft monitoring services only notify clients when their social security number is used with a wrong address or name. But IdentityIQ monitors the use of your social security number within its network and alerts you to any activity.
Additionally, IdentityIQ performs enhanced change of address notifications, monitors any change of address requests with the credit reporting agencies, and monitors the National Change of Address registry to keep you informed of amendments to your information.
IdentityIQ works with all three credit reporting agencies to keep an eye on their clients' credit reports and scores so they can alert them of the following:
Changes to address or personal information
Credit inquiries
Reporting of a delinquent account
Judgments
New credit accounts and loans
New public records
In addition to these ID theft protection solutions, IdentityIQ also provides clients with up to $1 million in identity theft insurance.
This provision allows clients to pay for out-of-pocket expenses that are the result of identity theft. These losses can be due to lost wages, legal costs, stolen funds, and personal identity restoration costs.
If you sign up for IdentityIQ's Secure Max Plan, you will receive up to $1 million in identity theft insurance for yourself and up to $25,000 in identity theft insurance for your children.
Company Info
IdentityIQ was founded in 2009 and is a privately-held, Nevada-based company. IdentityIQ's objective is to provide clients with high-end credit- and identity-related solutions. Services include:
Credit reporting and score alerts with all three bureaus
Enhanced credit monitoring as a precautionary measure
Dark web monitoring to detect misuse of clients' personal information
Personally-identifiable information and data breach monitoring
Application monitoring for suspicious activity on your credit card or bank account
Identity theft insurance
Complete identity theft restoration
Family protection
IdentityIQ is accredited with the Better Business Bureau and has a B-grade. Most customer complaints relate to cancellation and billing issues. IdentityIQ's customer support team promptly addressed the majority of these issues.
Alternatives
Identity Fraud – One of the more affordable options, Identity Fraud offers a full suite of id theft potection
ID Shield – A top option for family accounts, ID Shield has a solid service.
ReliaShield – With $1 million of reimbursement coverage, ReliaShield gives you a solid insurance backing.
Pros
Offers high-end identity protection
Monthly plans are affordable in comparison with similar products on the market
Identity and credit reporting services are detailed and comprehensive
Offers informative and simple online educational resources
Identity theft protection of up to $1 million
Cons
Founded in 2009 and doesn't have the same experience as its established competitors
Lower-priced plans do not cover essential identity protection services
Monitoring only one credit bureau may not be sufficient to prevent credit fraud
IdentityIQ Review Final Thoughts
The proven solutions that IdentityIQ offers its clients are not only comprehensive and effective in preventing identity theft and fraud, but they are also affordable. In addition to preventative solutions, IdentityIQ also provides comprehensive, United States-based identity restoration customer service.
If you want to prevent identity theft and credit fraud, IdentityIQ's solutions may be the answer. And if worse comes to worst, they can also help you address the disastrous consequences of these crimes.