If you're interested in making a little extra cash online, chances are you've heard of survey sites. You just take surveys in your spare time and earn real cash.
Best Paying Survey Sites
UPDATED October 2022
– Use these links to get the best current sign up bonuses for each.
Does this sound too good to be true? Let's explore one such online platform that may help you make money by participating in online surveys, OnePoll.
How Does OnePoll Work?
OnePoll requires registration for use. If you are a new user, you will have to hover over the signup button and register yourself.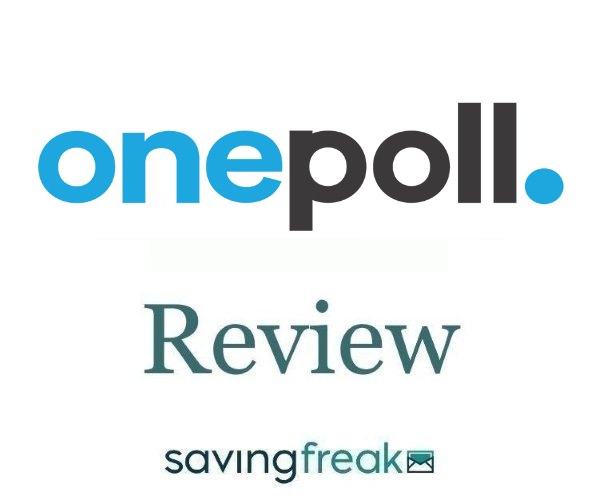 One of the most significant advantages of OnePoll is that registration is open to all nationalities, which means that this site will be accessible to users from all over the world.
Upon signing up, you receive $5, and the only condition is that you must be 18 years of age or older.
Another significant advantage of OnePoll over other survey websites is that it offers a hassle-free signup process. It's fast and easy. Apart from filling in your personal information, the site will also ask for private data for the sake of personalizing surveys.
You may find this dubious, but none of OnePoll's users have complained of data breaches so far.
Once you have filled in your profile, your information is saved, and you won't have to enter it again when taking surveys. However, you may occasionally have to take brief profile surveys to update your information or check if you qualify for a particular survey. Both issues are common with survey sites, though, so this isn't unusual.
The platform is flooded with numerous surveys which last from a minimum duration of 2-10 minutes to a maximum of many hours. The shortest duration survey will reward you with 25 cents. You can make $10 over a span of three weeks at that rate by completing two to three surveys a day.
You can also sign up for OnePoll's referral program. You'll earn $1 whenever your friend or family member joins the platform upon accepting your invitation, and another $2 once they earn $20.
If you think that those rewards are too small, you will be relieved to know OnePoll also offers Facebook and Twitter competitions as well as case studies which can earn as much as $1,000. Of course, as th
at's a large amount, those opportunities are far more limited than the standard survey availability, and the competition is far more plentiful.
Best Paying Survey Sites
UPDATED October 2022
– Use these links to get the best current sign up bonuses for each.
Is One Poll Legit?
At a glance, the OnePoll website looks welcoming, which indicates that the site owners have put in some serious thought and effort to build this platform. They require registration from users before they are allowed to participate in any of the surveys or trivia.
As a new user, you can easily locate the sign in button at the top corners of the webpage without any hassle. Once you have registered yourself as a user, you can browse through its different categories and participate in surveys to earn money and rewards.
One of the biggest flaws in the design layout of the OnePoll website is that the site lacks payment buttons. For newcomers, the lack of payment buttons is enough to make them confused and raises suspicions about the credibility of the website.  It turns out you have to reach $65 in earnings for the PayPal option to appear on your dashboard.
We're not sure that speaks to OnePoll's legitimacy, though, more their site design. As far as legitimacy, the site has been open since 2004, and has no BBB complaints—that alone is sufficient to say the site is legit. After all, in nearly 15 years, you'd expect a scam to to get butchered in the open complaint platforms, if it was one.
How do I get paid?
OnePool offers three ways to request your funds, including check, bank deposits, and Paypal. This option only appears once you have scored $65, which is usually achieved on average over five months.
The low-paying rewards and the slow earning rate are significant drawbacks for users who are seeking instant cash.
Best Paying Survey Sites
UPDATED October 2022
– Use these links to get the best current sign up bonuses for each.
Company History
OnePoll is a UK-based survey company founded in 2004 with head offices located in Filton, Bristol. The website has affiliated with premier retailers across the globe to offer a wholesome range of market survey services. Registered members of OnePoll are offered incentives for participating in these market survey activities.
OnePoll is as user-oriented and professional as it can get. You can not only win surveys and rewards from your computer but also spend your spare time in earning money by using the OnePoll App.
Alternatives
While OnePoll has proven to be a good option, there are many others that you should also consider. Some of the top alternatives include:
Vindale Research – Vindale is one of the longest running options for paid surveys. Our review of Vindale Research details why they are one of the top options.
Tellwut – They may have an amusing name, but Tellwut is a legit option for paid surveys.
PrizeRebel – One of the better known GPT sites, Prize Rebel gives you multiple ways to earn.
Pros
Excellent customer service—Issues are often resolved within a day
Only Premier companies post surveys on this site, meaning there is a low chance of scams
No country restrictions for sign up
User discontinuation is rare, and you can enjoy the consistent cash flow
The OnePoll app lets you use the site from any place at any time
Cons
Low rewards for surveys
Withdrawal is only possible after collecting $65
Some users have reported disappearing fund data after earning a certain amount
Payment takes as long as 28 days to reach your PayPal account
Personal information is required to signup
Surveys have limited availability and disappear fast
One Poll Review Final Thoughts
OnePoll is absolutely a legit option for getting rewarded for your opion. While their payment threshold is higher than most online survey sites, they do pay out and their customer service has proven to be top notch.
If you are looking for a real opportunity to take surveys and be rewarded, then OnePoll should be on your list of candidates.