Earning money online seems like a way to live the dream. You can earn constant cash, cut out the long commute, and even work in your underwear with no one ever knowing.
The most popular methods of earning cash are through survey and cashback websites, and this is a market which has become increasingly popular in recent years.
Best Paying Survey Sites
UPDATED October 2022
– Use these links to get the best current sign up bonuses for each.
The question then becomes: are these sites legit, and it is possible to make any money? Let's look at Ipsos i-Say, one example, to help you find out.
How Does iSay Work?
The main focus on Ipsos is paid surveys. Other sites may offer free money bonuses, product trials or downloads or have other activities, in addition, to help you earn cash, but this one is all about the surveys.
You begin by signing up to the site, which is a simple process and available to anyone over the age of 18 who lives in the US, Canada ,or the UK.
The service is also active in Germany, France, Denmark, Finland, Italy, Hungary, The Netherlands, Poland, Norway, Russia, Romania, Sweden, Spain, Turkey, UAE, Egypt, Saudi Arabia, but not as reliably.
Set-up only takes a few minutes and starts with initial questions. These pre-survey questions are designed to help match you to the best surveys for you, and to determine your eligibility to qualify for different studies.
Following this, you will be invited to set up your account through clicking an account activation link received via email, and then you are ready to start answering surveys and earning points.
You will be emailed any surveys which you qualify for, and can also receive surveys through logging in to the dashboard for updates.
Completing surveys earns you points, and there is an opportunity to do this by responding to the qualifying questions.
Even if you do not qualify for a survey, there is the chance to get 5 points for merely participating, making you feel less like you are wasting your time. If you qualify for a survey, you can earn between 45 and 90 points for completion.
With Ipsos, surveys are the only way you can earn points, and therefore cash. Also available on the site are polls which have yes or no answers.
At the end of each survey, you will be invited to participate in 'Poll Predictor' which asks you to predict what percentage of people will pick 'yes' in a particular poll.
If you are close to the true number, you will be rewarded with 'chances,' and these qualify you to participate in prize draws, but do not earn you points. These can break up the monotony of endless surveys, but will not make you valuable cash.
Company Background
The research firm Ipsos has been in business since 1975 and boasts over 15,000 employees across the globe.
Ipsos i-Say is the online division of the brand and is considered one of the largest and most respected firms in the world of online market research.
This rich history, along with hundreds of thousands of members and a proven track record of happy customers, helps to legitimize the brand as one of the reliable and trustworthy players in the online survey market.
Is Ipsos Legit?
The weight and history behind Ipsos, the parent company, helps to establish the authenticity of Ipsos i-Say.
They have been established for over 30 years, but are not one of the best paying survey sites on the web—definitely, something to take note of! This is a site which has entirely earned its place as a legitimate way to make money online.
How Do I Get Paid?
On average, surveys pay around $0.45 at the lower end, rising to around $2 for the very highest level. In general, payments are made through the Ipsos i-Say point system, where each point is worth $0.01.
Points can be spent on the reward page or redeemed for cash via PayPal  (you must have at least 1000 points for this option, or $10). The transfer can take between one and three weeks, so this is not a fast solution to making money.
Although it is true that points can only be earned through surveys, you can also boost your points through a unique loyalty program, which is not found anywhere else.
This incorporates the 'polls' and allows extra points to be earned on completion of a certain number of polls. As a rough example, completing five surveys will grab you an additional 25 points, and ten studies an extra 50.
This peaks at 200 surveys, where 600 extra points (or $6) can be earned.
As well as transferring points to cash via PayPal, you also have the option to exchange points for rewards, such as Starbucks or Target gift cards, Facebook e-game cards, a prepaid Visa card and other options available via the rewards page.
Electronic gift cards are usually delivered instantly and can be a useful option if you do not want to wait for the cash to transfer.
Up to 500 points can also be donated to charity, and some popular programs include Nature Conservancy, Doctors Without Borders, Habitat for Humanity, Unicef, and many more.
Alternatives
There are tons of legit paid survey sites and most people can take more surveys that each site offers. These are some of the top alternatives:
Swagbucks – A long time get paid to program, Swagbucks is a top option for anyone to make money taking surveys and doing other online tasks.
PointClub – With a nice sign up bonus and a lot of surveys available, PointClub is a good option for paid surveys
Vindale Research – A long time market research company, Vindale Research is a well respected option.
Pros
Decent rewards are offered. There is a wide range of choices for spending your points, from charitable donations to gift cards, as well as traditional cash. This makes it suitable for those looking for a broader range of payment options.
Easy, simple sign up process–you will simply need your email, and to answer a few simple questions. Getting started is fast and painless.
Loyalty program. You can earn extra points for no additional work and is currently unique to Ipsos i-Say.
Mobile app. The introduction of a mobile app makes participation even easier, and accessible from anywhere, any time. The site itself is also mobile friendly and very easy to use, meaning you can take surveys on the go whenever you find yourself with a few minutes spare.
Cons
Slow payouts. It can take up to four weeks to receive cash through PayPal—this is not a solution for those who need money in a hurry.
Hard to qualify. While it is easy to sign up, it can be tricky to qualify for surveys if you are not part of the demographics they are targeting at the time..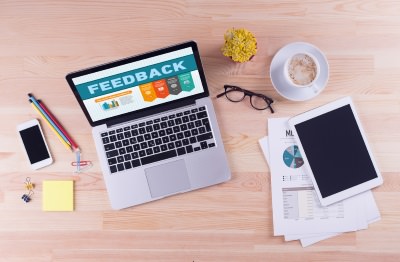 Ipsos I-Say Review Bottom Line
As far as market survey sites go, Ipsos i-Say is one of the best. It comes with an established history from a legitimate company and offers flexibility in its rewards and payment system.
It provides a decent rate of pay compared to other sites, and focuses only on surveys, making it simple and easy to navigate.
There can be a time delay in receiving funds, but this is not an issue unique to this site. Many competitors have similar processing times.
Electronic gift cards are a good alternative and can be received immediately after cashing in the points. Overall, this is one of the top picks for survey sites.