Making money online is a dream-come-true for a lot of people, and QuickRewards is a platform which can help you make money online merely by participating in surveys, challenging trivia, and exciting games.
Best Paying Survey Sites
UPDATED October 2022
– Use these links to get the best current sign up bonuses for each.
Let's explore what you need to know about this platform.
How Does QuickRewards Work?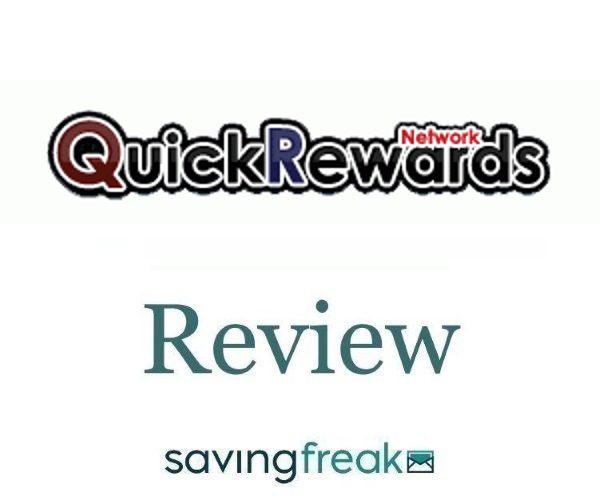 QuickRewards is one of many get-paid-to (GPT) sites that pay users for conducting various activities, but surveys are their primary offering.
Business platforms, local brands, and multinational companies conduct regular surveys to ensure that their product/service line is living up to customer expectations. QuickRewards connects such brands to consumers—like you—who are paid for their time.
The platform offers cash rewards upon completing any of the tasks from the given list:
Online shopping for brands
Visiting tagged websites
Competing in trivia
Participating in surveys
Referring other users to the site
Printing coupons for groceries
Using their search engine
Playing simple guessing games
How much you make for each task varies, but in general, you can expect to:
Get ten points for visiting a tagged website or referral
Get a reward of $1 to $15 depending on the duration for participating in a survey. You can only take three surveys per day.
Get $0.5 to $6 based on the length of video clip
Get 10 to 15 points for playing games and participating in trivia (based on difficulty level)
Online users can opt to perform one or more of the activities mentioned above to get rewards. However, participating in online surveys is one of the most popular means of getting paid by QuickRewards.
Is Quick Rewards Legit?
Considering the extensive range of activities you can perform to receive cash rewards, you may think that the website is trustable, but at a glance, the site comes off as unprofessional and dated.
Worse, most new users find themselves baffled at the sudden demand of PayPal account information by the website for the sake of participating in surveys.
As an experienced user who has already taken surveys on other rewarding platforms, you may find this demand as a red flag. The question is, then, is the site legit?
Well, for surveys, QuickRewards does offer cash prizes, and those prizes ware paid in most cases. However, some users have reported significant issues regarding cash payment for participating in surveys and withdrawing what they have won. Of course, user complaints are par for the course in the GPT industry—you can't please everyone.
The FAQ section also causes a few concerns, though, as it is a simple page filled with repetitive claims and lots of "may's."
From a bird's eye view, the platform looks like a promising one to get paid for taking online surveys if you can get past the clunky site design. However, if you take a better look at the policies and vague FAQ information, it may raise many suspicions regarding the site's authenticity.
They do have an A rating with BBB (not an accredited business) and a few 5-star customer reviews, though, so there's that.
How do I get paid?
Now that we have established that the platform offers a multitude of opportunities to earn rewards, the next question is, how do you get paid? You will be surprised to know that QuickRewards provides as many options for redeeming your prizes as it offers for earning them.
QuickRewards system has three working streams to pay its members:
Quick Points: These are earned after completing each task. For every 100 points earned, you can redeem one cent.
Tokens: You can earn tokens by participating in trivia. Tokens can be converted into prizes which can be spent to redeem anything from website's gift catalog.
Cash: These prizes care delivered via PayPal in about 72 hours of task completion.
While points and tokens are only limited by the number of tasks and trivia available, surveys are limited to three per day no matter how many are sent your way. This aspect is a big downside for those who aim to spend a larger chunk of their free time taking surveys or who hope to make more extra cash.
Company History
Quick Rewards was established in 2002 with the goal of rewarding users for participating in online surveys. We'd love to offer you a more in-depth history than that, but that's all the info we could find. The company does have an about us page on their website, but beyond the date of their founding, they mostly talk about what they do rather than who they are.
This lack of information, along with the fact that in almost 17 years of business, this site has acquired very few reviews, is a bit concerning, to say the least. However, the site is free to join, and as surveys supposedly are paid on completion, there's not much risk in giving them a try.
Alternatives
Pros
Surveys are paid in cash
Withdraws claim to be processed quickly
There are multiple ways to earn
No registration is needed
A Rating from the BBB
Cons
There are very few online reviews/referrals available online for this website
There is little to no information about the company available
Errors can stop you from earning for participating in surveys without any notice
There's no compensation if you start a survey and are disqualified
Quick Rewards Review Final Thoughts
While more of a GPT site than one for straight surveys, Quick Rewards has proven to pay out for its users.
The only real downside to this particular program is that they pay nothing for surveys when you do not qualify. That is not a disqualifier since most survey sites only pay for qualified surveys.
This makes QuickRewards is a good option for anyone looking to earn in their spare time.