Rakuten (formerly known as Ebates) is a rebate company that gives you cashback whenever you buy something through their partner stores.
If you're not familiar with how rebates work, you'll be confused at how it's even possible. How do they make money? Will Rakuten pay me back?
We'll answer these questions in a bit, but first, let's run through how Rakuten works. It's pretty simple.
How Does Rakuten Work?
Say you want to do a little bit of online shopping. First, you sign up for free on the Rakuten website.
From there, you can browse through their available partner stores. You can also search for it if you already have a specific one in mind. Click on your selected store, and this will take you to their website.
You then shop and checkout as you would. Once you make a purchase, the cashback percentage of your total bill should reflect on your Rakuten account—and that's it!
You must use the Rakuten store link whenever you shop in that store's website. If you use the store's link directly (by typing it in your browser, for example), Rakuten won't know about your purchase and therefore won't be able to apply your cashback.
If this seems tedious to you (or if you feel you might forget it), you can try installing the "Cash Back Button" browser extension. This program alerts you if there are any cashback offers you can take advantage of in any of the 2,500 supported stores.
The cashback percentage varies every day from store to store. So, it's prudent to check out the Rakuten site every once in a while. If you get lucky, you might even chance upon a Double Cash Back situation happening at your favorite store!
Rakuten also offers cashback if you prefer to shop in physical stores. To do this, you need to register your credit card on Rakuten. Next, you need to link any in-store offers you find to that credit card. Now when you visit the store, pay with the linked credit card to qualify for cashback.
Is Rakuten legit?
Now, that you know how Rakuten works, do you think it's legit? How can they earn money themselves if all they do is give it to you?
Well, we can tell you that Rakuten operates on a sound marketing concept called affiliate marketing. Rakuten gets paid a commission for referring people to online stores, which is legitimate. It's how most salespeople get paid, after all.
Here's how it works in the background. Whenever you click any of the store links in Rakuten, they have effectively referred you to that online store. In exchange, once you make a purchase, the store will pay Rakuten a commission of the sales.
Rakuten will then split this commission 50/50: one they keep for themselves, and the other they pass on to you in the form of cashback that you receive.
This model works because it's such a win-win situation for everyone. The online store gets more sales, and you get to earn some money shopping.
When you earn, it incentivizes you to make even more purchases, increasing the store's sales, and throughout, Rakuten makes a hefty commission themselves. Sweet, eh?
And to finally put a nail in the coffin of Rakuten's scam potential – they have been in business since 1998. That's a testament to the effectiveness of their business model.
How do I get paid?
Upon making a purchase, it should take around seven days for your rebate to reflect on your Rakuten account.
To get paid your rebate, you may have to do a little bit of waiting. Rakuten sends out payments only once every three months.
These dates are February 15, May 15, August 15, and November 15. You can choose to have Rakuten send you a check payment (called the Big Fat Check), or you can have it credited to your PayPal account.
Company History
Before being rebranded as Rakuten, the cashback site called itself Ebates.com. At the time of its founding in 1998, it was one of the biggest and most popular rebate sites in the United States. It was also one of the first to offer cashback on Amazon purchases, though only in select categories.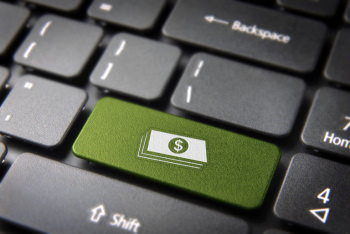 In 2019, Japanese e-commerce and Internet giant Rakuten bought Ebates and renamed it to reflect that acquisition.
Alternatives
TopCashBack – Frequently offers the best percentage on their cashback offers.
Mr. Rebates – Boasts the best referral program of all the rebate websites.
Get Upside – Gives you amazing cashback on gasoline purchases.
Pros
It's free – There's no fee to join or to get cashback, so not doing it is leaving money on the table.
It's easy – You get to earn money buying things that you usually do. You don't need to do any extra step, making it easy to incorporate into your shopping routine.
It's a one-stop rebate hub – Rakuten gives you a convenient place to get the best cashback deals for maximum earnings.
Cons
Limited payout times – By far the biggest drawback of Rakuten is the payout schedule. Not being able to use your earnings right away is annoying, especially if your large purchase didn't make the cutoff for the next payout schedule.
Requires you activate the cashback each shopping trip. You have to remember to activate cashback at each store every time you shop. If you visit any other site that uses cookies, such as coupon sites, you'll have to reactivate cashback too. This aspect makes it easy to miss out on cashback accidentally.
Rakuten Review Final Thoughts
Overall, Rakuten is a fantastic way to leverage online shopping to earn free money in the process. It's easy to use and supports a wide variety of stores, making it an essential step for online shoppers.