Credit Karma has never aspired to be a bank. Their main goal is to help people with their overall financial health.
As a result of so many people not taking advantage of high-interest savings accounts, the company has launched Credit Karma Savings to connect their user base to significantly higher rates on their savings.
Credit Karma Savings Snapshot
Credit Karma Savings is a great alternative to your bricks and mortar banking and makes it easier than ever to open a high yield savings account. These are the main details you need to know:
Interest Rate – 20x National average

Minimum deposit – $0

FDIC Insurance up to $5,000,000
How CreditKarma Savings Works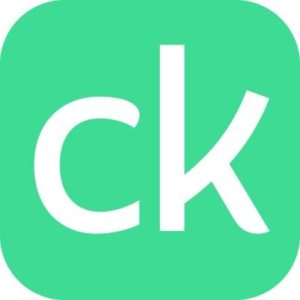 These new savings accounts will be available to anyone who signs up for a free Credit Karma account. This means you can coordinate your savings account with other Credit Karma services.
Since CreditKarma is not a bank and has no intention of going down that long path of regulations, they have partnered with MVB Bank to deliver this new savings account product.
What makes this move interesting is that MVB Bank is administering the savings accounts; they are not the only bank involved. Instead, there will be a network of more than 800 banks.
This is where the service sets itself apart. Along with offering interest rates that are 20 times the national average, you can have up to $5,000,000 in funds that are insured by the FDIC.
This may not seem remarkable, but in most savings accounts, you can only get $250,000 of your money covered by federal insurance.
Credit Karma Savings and MVB Bank are going to accomplish this by being able to tap into this 800+ bank network and open multiple savings accounts so that you can get a much higher amount of your savings insured, all in one consumer-facing account.
Rest assured that you will not have to experience any of this on your end. Everything will be managed through your Credit Karma Savings account dashboard.
Other Services Available Through Credit Karma
Savings accounts are one of many services offered through the Credit Karma platform. Their other primary services include:
Credit Scores
This was how CreditKarma.com got its start. Offering free credit scores to anyone who signs up for an account.
On top of the free score, you will get recommendations on how to improve your credit. It is a fantastic well-designed platform for people looking to do some credit repair.
ID Monitoring
Identity theft is a significant problem. Keeping your identity safe is a task that must be taken seriously and consistently. Credit Karma offers a level of free ID monitoring. This is not a full ID theft protection service, but it has some great features and is 100% free.
Taxes
Credit Karma Tax has become an enormous hit. As long as you do not have an overly complicated tax return, they will help you file your federal return for free.
For those with complicated returns, we recommend going with one of the top tax filing services.
Company History
Credit Karma was started in 2007 as a free resource to help people learn about their credit and how to improve their scores.
Since that time, the company has ballooned to over 100 million users in the United States, UK, and Canada. Credit Karma has expanded into other
Alternatives
There aren't going to be any specific services that will combine everything you get with Credit Karma into a single package. However, there are many online savings accounts to compare rates. Banks with the current top rates include:
Pros
No minimum deposit

High interest rates

Ties into Credit Karma services

A higher level of FDIC Insurance
Cons
Credit Karma uses your information to promote other products. So the more information they have, the more products they can match you with.
This is not necessarily a full out problem. Credit Karma has an excellent reputation for matching people with high quality and relevant products to their specific needs.
Credit Karma Savings Account Review Final Thoughts

There is not a lot to dislike about this move for Credit Karma.
Not only are they a trusted name in the financial services space, but they have also proven an ability to launch reliable products that you wouldn't associate with their core business model (see their tax platform).
As long as the interest rates continue to be competitive with other online options, I think Credit Karma Savings is a top option.