Smart Panel is an app designed to gather data on consumer behavior on the internet.
This app records behavior such as shopping, movie downloads and much more. The app belongs to a company called Verto Analytics.
How Does Smart Panel Work?
Smart Panel can be installed on any device used today for free. The first step is to visit the Smart Panel website and sign up. After registering and taking a survey, it will determine your qualification for the app.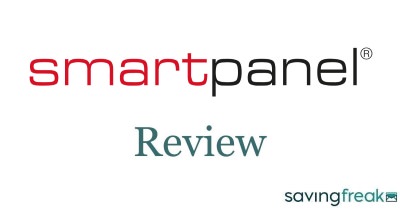 If you qualify, what remains is downloading the Smart Panel app and letting it run on your various devices. You get rewarded for sharing this data. The data you share is anonymous.
The main idea is for companies to gather data that will help them improve on the products and services that they provide to you. These include media, apps, websites and so forth. Once installed, it runs silently in the background.
Smart Panel also offers an opportunity to participate in product testing and online communities from the comfort of your home. Signing up is free, and people living in the US, UK, India, Canada, China, and Germany are eligible to join.
The app can be installed on many devices at the same time. If you own multiple devices, it is advisable to install the app on most of them, if not all, to maximize your earnings. You can check for surveys or any other activities that require your participation directly through the app.
Alternatively, notifications can be sent to you through your e-mail.
Is Smart Panel Legit?
There are mixed reactions on whether the Smart Panel app is legit or not. Most people have had good experiences and have made money from it. However, as with all online get paid to programs, several have not.
There have been reports of poor customer service and lack of payment. The customers who have gone through this, view the app as a scam. Non-payment issues are being blamed on account criteria.
There may have been technical issues that caused the problems. These include uninstalling the app or customers not syncing all their devices to Smart Panel.
They say it is not worth the effort or it is too little to consider it nothing more than a side hustle, and that Smart Panel's customer service is challenging to work with. They take too long to respond to complaints or inquiries.
How Do I Get Paid?
Smart Panel is demographic specific. That is why it conducts a survey after you register to see if you qualify for the app. After installing the app, you automatically receive $5.
After this, you will earn $5 every month so long as you keep the app installed. You also receive $10 for each device you have Smart Panel installed on for the first week.
A loyalty bonus program will earn you $5 after three months and then quarterly after that. These earnings have a potential of reaching $100 a year. Cash can be redeemed through PayPal or Amazon gift cards.
Company History
Smart Panel was started in 2014 by a company based in New York called Verto Analytics.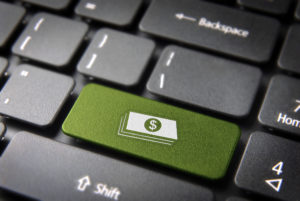 Internet-enabled devices were on the increase in the market, and Companies that produced them needed to find a way to gather information on how to make them better. By studying customer behavior on the internet, this gave them a chance to do this effectively.
The panels used on the devices of the past did not really capture the full nature of customer behavior on the internet. Companies needed more in-depth insight into this behavior to improve on the products and services they provided.
This is how Verto Analytics came up with the Smart Panel. The anonymous data collected coupled with surveys gives vast and detailed insight on how customers behave on the internet.
Verto Analytics collects the data from customers and sells these data to the relevant companies. Smart Panel also makes it an exciting way of gathering data since customers just let it run on the background.
They do just that and get paid for it. It has created an income stream for customers and a fantastic survey tool for the company.
Alternatives
There are many alternatives to Smart Panel in the paid surveys and get paid to online space. Three of the top legit paid survey apps include:
Pros
A person does not have to do much to earn.
You can get out at any time you want. You are not locked in.
The app runs silently in the background. You don't have to do the surveys if you don't want to.
Great loyalty bonus for the members.
All your data or transaction logs can be viewed.
Easy payment methods. Payments can be redeemed through PayPal or Amazon gift cards.
You are paid more for installing the app in more devices.
The app gives you a chance to earn more from surveys and product testing activities.
Customers from other eligible countries can also participate.
Cons
No freedom to choose a single method of survey payment. Surveys will pay in whichever manner they deem fit.
Customers are anonymously watched.
The customers don't make a lot of money.
PayPal seems to be a requirement for people signing up.
Inadequate and unreliable customer service.
There is no option to turn off the app without deleting it temporarily.
Time of payment is not guaranteed after doing surveys.
If one device stops running the software, then you don't get paid for any of them.
It has the potential of slowing your internet down.
Smart Panel Review Final Thoughts
Smart Panel is an excellent app for making an extra income on the side. You don't have to do much apart from installing the app and letting it run. If you like contributing to technological advances, then Smart Panel is worth a try.