The market research companies that used to send questionnaires in the mail have developed apps for you to take surveys.
Instead of logging in online or filling out questions by hand, you can now make money directly from your phone.
These top survey apps will allow you to make money, no matter where you are.
Best Survey Apps
There are a ton of survey apps available, but not all are going to pay out enough to make them worth your time. These are the best survey apps currently available
SurveyJunkie
Survey Junkie has established itself as one of the best paid survey companies. Their most significant advantages are the number of surveys that they have available and their low payout threshold of only $5.
As you complete the sign up for Survey Junkie, make sure to go through the entire profile. SurveyJunkie gives you a nice bonus for completing the survey, and they use that information to send surveys that are targeted to your demographics.
Ratings:
Android- 4.2 – 10,300+ ratings
IOS – 4.5 – 22,500+ ratings
Swagbucks
Swagbucks is an app that pays you for many different online tasks, surveys being one of them. Their original model was to pay people to search, but they have since extended into surveys, shopping, watching videos, and many more.
Swagbucks has a feature with its surveys that give you an idea of how long the survey is going to take. This helps you know if the survey is worth the effort.
Signing up for Swagbucks is free and easy. Just be sure to take the money-making options one at a time.
Quick Info:
Android- 4.1 – 42,000+ ratings
IOS – 4.4 – 20,000+ ratings
Payment – Cash or gift cards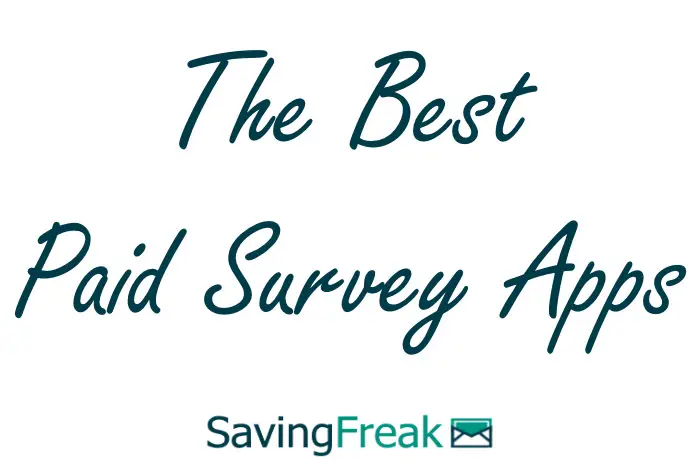 Inbox Dollars
InboxDollars is another app that will pay you in multiple ways for tasks that you complete. This includes surveys, shopping, playing games, and many more.
InboxDollars got its start as a website that pays people to read emails, thus the name. The service is part of a much larger market research company that operates in several countries around the globe and has proven to be a reliable payer.
There is also a $5 bonus when you sign up for InboxDollars.
Ratings:
Android- 4.0 – 96,000+ ratings
IOS – 4.5 – 114,000+ ratings
Payment – Cash or gift cards
Nielsen Mobile Panel
The Nielsen company has been around for decades. They are the company that measures how many people are watching a television show.
When you download the Nielsen Mobile app, it will start tracking your data usage and deliver that information securely to their market research. You are already giving your data away for free most of the time, so why not get paid for it?
Ratings:
Android- 3 – 5,000+ ratings
IOS – 3.1 – 100+ ratings
National Consumer Panel
With NCP Mobile you do not have to fill out survyes, your shopping is the survey. When you go shopping, you take the app and scan the barcodes from your purchases.
The only other information you will need to provide is which retailer you were shopping at and information on any goods or services that did not have a barcode. Signing up for National Consumer panel is quick, and the app is easy to use.
If you become proficient at their system, you can be asked to provide more information to earn even more rewards.
Ratings:
Android- 4.4 – 20,000+ ratings
IOS – 4.3 – 3,000+ ratings
Payment – Rewards
YouGov
With more than six million worldwide users, YouGov is a well known and respected when it comes to collecting data on public opinion. Most surveys are shaped around current events and interesting topics.
What makes YouGov unique is that its data is frequently used in mainstream media outlets. Even better is that if you respond to a survey that is used by a major publication, YouGov will let you know that you helped shape that story.
When you sign up for YouGov, completing your profile accurately will make sure that you get short surveys on topics that interest you.
Ratings:
Android- 3.7 – 5,000+ ratings
IOS – 4.2 – 200+ ratings
Payment – Cash or gift cards
Toluna
Toluna is known for having some of the quickest surveys available. The company also has a well established reputation for paying its users.
One feature that sets Toluna apart is that when you sign up as a user and participate regularly, you will be entered into a daily contest for one million Toluna points. That many points would be redeemable for $300.
The only drawback to Toluna is that your points will expire after 12 months, so make sure to earn enough and cash them out.
Ratings:
Android- 3.4 – 21,000+ ratings
IOS – 4.3 – 2,000+ ratings
Payment – Cash
LifePoints
The LifePoints app is relatively new, but the market research company that they are run by is a long time player in the market research field.
The company merged two of its long-running apps, MySurvey and Global Test Market, to create the new app. The Life Points app has been reliable at paying its users.
Learn More – LifePoints Review
Vindale Research
Vindale Research is one of the oldest market research companies on this list of survey apps. While they do not offer as many apps as some of the services, they offer some of the highest payouts at $1-$5 per survey.
One feature that sets Vindale apart is that you may receive physical products in the mail to review. Not only do you get paid for these reviews, but you also get to keep the product. When you sign up for Vindale, you will also receive a small bonus.
Learn More – Vindale Research review
QuickThoughts
QuickThoughts has been around for over six years, even though they are not as well known as some of the other apps on this list.
They are unique in that you can qualify for location-specific activities and that you only have the opportunity to complete five surveys per day. Their location-specific technology does allow them to pay more for those surveys.
Payouts for QuickThoughts start at $10.
Ratings:
Android- 4.1 – 102,000+ ratings
IOS – 3.7 – 9,000+ ratings
Payment – Amazon gift card
Qmee
Qmee is a mobile app and an extension for your desktop browser. They got their start as a way to find deals for shopping but recently added paid surveys as an option to both their app and website.
What sets Qmee apart from other paid survey websites is that they do not put a cap on the number of surveys you can take. This means you will not get paid as much per survey, but the opportunity is there to earn.
Ratings:
Android- 4.2 – 20,000+ ratings
IOS – 4.5 – 4,000+ ratings
Payout – Cash
Other Legit Survey Apps
Paid Survey App FAQs
How Much Can You Make?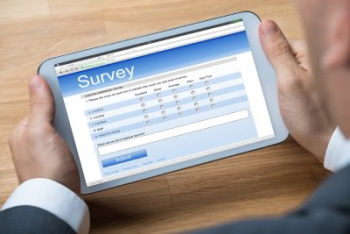 Survey apps are not full-time work. You can expect to make in the $2 up to $4 range for surveys.
For most of these companies, you will make the most when you first sign up and install the app. They will give you some easy to complete tasks to get you going and encourage you to keep filling out surveys.
This can be anything from bonus points for completing your profile to a bonus just for installing the app and responding to the initial email.
How do You Know if an App is Legit?
This is one of the hardest parts of doing survey apps. As you learn more, you can get bombarded with options.
The biggest thing is to look at the ratings from the various app stores. People will be brutally honest when an app doesn't work for them.
If you take the time to go to the company website, you can look for indications like their "about us" page or having a physical address. You can also look at information from the BBB to see how they are handling customer complaints.
Which Survey Apps Pay the Best?
There isn't one app that outshines them all. Some of it will have to do with whether they need you as a person to fill their demographic needs.
What makes this more complicated is that the survey apps that pay the most per surveys tend to have the least number of surveys available, while those that offer more surveys tend to pay less.
The best way to figure this out is to start with around three apps, try them out, see if one or more are underpinning, and replace the underperformers with another app. That way, over time, you will eventually have several well-paying apps that work specifically for you.
Strategies
While taking paid surveys with an app is pretty self-explanatory, there are a few tips that can help you avoid annoyance while earning more.
Use a New Email Address
When you sign up with a survey app, they are going to want an email address to do verification and send you updates. If this were all the emails the apps sent you, then it would be fine to use your primary email.
Unfortunately, many survey apps will send you advertising, so you get spammed a little. It makes your life much easier to set up another free account with google, yahoo, or some other email provider.
Understand the Earnings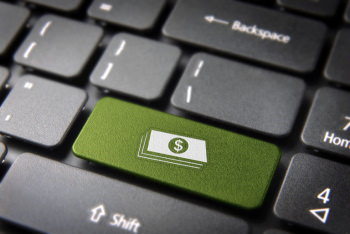 Many of these apps allow you to earn points so you can exchange surveys for cash, gift cards, or rewards. It is important to make sure that you understand the payouts.
For example, Toluna has its drawing for one million points. That sounds amazing till you realize it translates to $300. Knowing the points conversion will help you decide if that survey app is a dud or a stud.
Sign Up with Multiple Survey Apps
No one app will provide you with enough surveys to keep you busy. If you want to maximize your earnings, you will need to sign up for multiple survey apps.
One way to do this is to mix the types of apps you are using. So maybe one where you only fill out the surveys, another that works in the background gathering information, and a third that has multiple ways to earn outside of doing just surveys.
That will get you started earning the most with the least amount of time.
Final Thoughts on The Best Survey Apps
Paid surveys have been a great way to earn a little side income for over 25 years. Having these long-running companies move over to easier to use apps makes them even more profitable.
I have been doing paid surveys since the days when all they did was ship you a product to try and fill out a paper survey to send back.
While you are not going to replace your full-time income, the best paid survey apps can help you accomplish other goals like paying off debt, saving a little more for retirement, or having some extra cash just for fun.