Social Finance Invest, better known as SoFi, is a US-based investment company formed in 2011.
The company is known to provide both automated and active investment services.
How Does Sofi Invest Work?
SoFi Invest looks to combine the efforts of both man and machine to provide sound investment solutions for its clients. On top of charging zero-commission for trading, SoFi Invest offers robo-advisory features for its customers, making it convenient for both beginners and expert traders.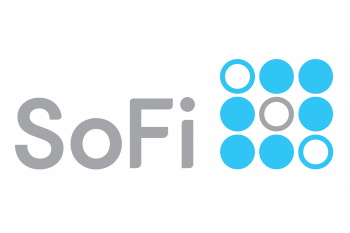 The company is regulated by the Financial Industry Regulatory Authority (FINRA) and the Securities and Exchange Commission (SEC).
Let's take a closer look at what we mean by active and automated investing. SoFi invest allows for fractional share purchases of selected stocks (StockBits) and ETFs. StockBits enables you as an investor to specify the amount you want to invest in stock as opposed to purchasing shares.
Once you specify your investment margin, SoFi analyzes the requests made for the selected stocks, and in turn, reveals the fractional shares required to satisfy the dollar amount.
The robo-advisor or automated investing feature functions similar to other tech/robo-advisors. By providing replies to relevant questions on personal finance and investment preferences, the robo-advisor can recommend a personalized portfolio that best matches your needs.
They rely on algorithms to crunch and cross-examine data in efforts to carve out client-specific investment solutions.
Through the SoFi website settings, you can use your robo-broker to manage transactions, auto-investing schedules, and even account rebalancing.
Types of Accounts
Before we discuss the various types of accounts, it is crucial to understand the basic requirements of opening a SoFi account. You will need to be 18 or older and a U.S citizen for you to access SoFi services.
There is no minimum investment limit required for account opening; however, the recommended amount is a $100 investment. SoFi has zero fees or commissions, which makes it among the friendliest investment firms in terms of cost.
There are two main investment areas you can select from in SoFi Invest, and they include:
Sofi Invest Active Investing
The Sofi Invest Active Investing account allows you to trade with stocks and ETFs on your own. This option is appropriate for experienced investors looking to use their knowledge to capitalize on investment opportunities.
Sofi Invest Automated Investing
The Sofi Invest Automated Investing account allows SoFi Invest to handle your various investments through its automated bots. This automated investing account option is appropriate for beginners or investors keen on using the hands-off investment approach.
Company History
Initially known as Sofi Wealth, Sofi Investment is an American-based personal finance company that provides refinancing, student loans, personal loans, and mortgages.
The investment company was founded by Ian Brady, Dan Macklin, James Finnigan, and Mike Cagney, four friends who met while studying at Stanford.
By September 2013, SoFi had impressively managed to fund over $200 million to over 2,500 borrowers. The company started as a financier for student loans, but as more sponsors got on board, expanded to mortgage services in March 2015.
SoFi's growth has increased exponentially over the years. In 2016, the company was given a triple-A rating by Moody's Investors Service due to its performance and legitimacy as an investment company.
Alternatives
Betterment – Betterment is the largest robo-advisor in the United States and a top option for automated investing accounts.
Wealthsimple – The largest robo-advisor in Canada, Wealthsimple, has made a big push in the United States and other international markets.
Ally Invest – Ally is the top do it yourself option for investing, with free trades on ETFs, stocks, and other investments.
Pros
Zero Fees or Commissions
What makes SoFi stand out from its competition is its zero-commission approach to business. Even more impressive is the lack of platform fees or inactivity fees. This means that SoFi clients can use the platform without incurring monthly account-related expenses.
Robo-Advisory Services
Consultation with SoFi's human advisors is also free, which makes it possible to blend both professional advice and automated assistance to make appropriate investment decisions.
Access to Certified, Expert Financial Advisors
All staff members are employed permanently, which ensures that they are always on standby to assist when required.
The limited number of advisors means that only the best and most-qualified personnel get to secure the highly sensitive positions of investment advisors.
Convenient and Highly Efficient
SoFi Invest allows its clients to participate in easy trading regardless of experience or trading skills. The presence of algorithm-reliant robo-advisors makes it easy for clients to change or trade with ease.
Responsive Website
The SoFi Invest website is highly responsive and allows for quick transactions without the need to fill out physical forms or talk to advisors in person.
Credible
SoFi is a trustworthy investment company that is regulated by the SEC and FINRA. This guarantees that all its clients` investments are well protected and can be paid off in the event of losses or closure.
Strong Site Security
The company website allows for two-step authentication, which can be accessed by pressing the 'My Profile' menu. Two-step login increases user-protection by preventing malicious users from accessing sensitive client information.
Cons
Limited Types of Account
SoFi has two major types of accounts, the SoFi Invest Active account, and the SoFi Invest Automated Investing account. More client-targeted accounts could help SoFi increase its reach throughout the country.
Not Ideal for Expert-Investors
The majority of the services provided by SoFi Invest are ideal for first-timers or small to medium scale investors looking to invest on the side.
No-Tax Loss Harvesting
The lack of tax benefit functions makes SoFi less enticing for experienced investors. The reduced ETF selection also makes the service less appealing to large-scale investors looking to capitalize on all areas of investment.
Sofi Brokerage Review Final Thoughts
Despite being a relatively new among the brokerage service providers, SoFi has managed to establish itself as one of the leading companies when it comes to investment solutions.
The services provided by the company have continued to increase, which serves to increase its credibility to both new and returning clients.
We would, however, advocate for additional services such as tax-loss harvesting to help attract more experienced advisors.
The zero-commission and platform fees make SoFi one of the best options when it comes to online investment. With only $100, you could be on your way to massive profits, provided you follow the robo-advisor's lead.