Robo-advisors have become a part of the mainstream of the investing world.
Giving people the option of having their investments managed for them without the high cost of a financial planner is a great shift in how people invest.
Wealthsimple has emerged as a top option for those looking to start investing, but needs some help getting started.
How Does Wealthsimple Work?
All you need to do is visit their website and sign up. Signing up is a straightforward process, where you go through the typical process, verify your identity and connect your bank account.
Next, you will need to fill up a questionnaire, and you will be assigned a basic risk portfolio based on that.
Visit www.wealthsimple.com
"Claim your "bonus" from the landing page. Follow instructions.
Fill in your details and answer a few questions about your investing experience (if any).
Verify your banking details (approved methods provided).
You are ready to go.
Your suggested risk portfolio is based on your financial goals, your financial history, your risk tolerance, how much you know about investing and for how long do you want to invest. Wealthsimple will use this to understand your financial situation.
There is no initial investment needed and no fees involved. If you are a millennial (college going or have recently started work), this service is perfect for you. And unlike other services that depend entirely upon robo-advisors, you will have access to human advisors as well.
Your account is invested in exchange-traded funds (low cost), with the added advantage that of being invested in an untold number of sectors and companies across the world.
Llike its many competitors, Wealthsimple portfolios are based on Modern Portfolio Theory, but with varying degree of details. The idea is that your portfolio is so diverse that you can maximize your stock market gains while minimizing the risks.
Open an account with Wealthsimple>>
Types of Accounts
Wealthsimple offers three different types of portfolios, and these are — conservative (35% bonds, 65% stocks), balanced (both bonds and stocks are 50-50) and growth (20% bonds, 80% stocks). Based on your preferences, you can use any of these portfolio settings.
All of these portfolio options can be used in any type of account. These are the different types of accounts Wealthsimple offers to its customers:
Personal
One of the most popular accounts at Wealthsimple, and it is your primary taxable personal account. There are no tax benefits here, but it gives you the flexibility to withdraw or invest your money for any number of reasons, and there are no restrictions.
If you plan on pulling out funds before you retire, or you if you are an investor who wants to add more to your investments, this account is for you. Besides, you have the power of a robo-advisor as a bonus.
Roth IRA (Individual Retirement Account)
In a traditional tax IRA, you invest with pre-tax dollars. In a Roth IRA, you do the opposite and invest with after-tax dollars.
After-tax effectively means that you pay income tax the year you invest, but all capital gains and withdrawals and tax withdrawals are free (and also if you are over 59.5 years).
Just like you do with a traditional IRA where you have to wait to retire before you withdraw (with no additional penalties and taxes). These types of IRAs are best for young professionals and those investors who still have a long time for retirement.
Traditional IRA
If you go with a traditional IRA, it allows you to invest your pre-tax income. While the funds are still in your account, they are not subject to tax, but income tax is applied when you withdraw the money but at a lower rate.
If you were to withdraw your money before retirement, the Internal Revenue Service will tax and penalize you. Traditional IRAs are the choice when it comes to a retirement account, because of their tax advantage savings and versatility and if you are planning for the future.
If you plan to retire in the next decade or so, this is the best account for you.
SEP (Simplified Employee Pension) IRA
A SEP IRA is like a traditional IRA, but for those who are self-employed or own small businesses. Anyone with freelance income or anyone who has one or more employees can open a SEP IRA to provide themselves and their employees with benefits.
Trust
This one allows you to hold funds for specific purposes, such as a cause or a beneficiary. Before they (the beneficiary or the cause) can access the funds, you can apply conditions which they would have to fulfill.
Joint Account
As the name implies, this account is similar to a personal account, but with two owners. Any of the two individuals — who is an owner of the account — can withdraw or deposit to the account.
If you have a joint account with your spouse, you or they would have access to investments or funds without having to ask permission of each other. Joint accounts are used by business partners, married couples or aging parents who want their grown-up children to handle their affairs.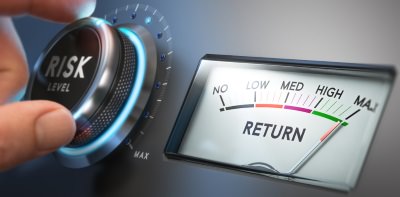 Wealthsimple Fees
Any accounts below $5,000 accrue no fees. There are two accounts to choose from — Wealthsimple Basic and Wealthsimple Black. Let's take a quick look at them:
Basic
Anyone with a balance below $100,000 is eligible for this plan, and account holders are charged 0.5% management fees annually. With this account, you have everything you need if you want to invest in a diversified portfolio.
There is no account rebalancing, trading or account transfer fees. If you're going to transfer some account to Weathsimple from some other bank, they will pay the transfer fees (if the other bank charges any).
Black
If your account goes above $100,000, your Wealthsimple Basic account will upgrade to Wealthsimple Black, which means your annual fees goes down to 0.4% from 0.5%. With this account, you get the following benefits:
Access to all features of Wealthsimple Basic
Improved tax efficiencies such as tax-efficient funds and tax-loss harvesting
Financial planning with the help of a Wealthsimple advisor
VIP access lounge passes for you and a guest (worth $399) in more than 400 cities
If you compare pricing to other investment management firms, the pricing of Wealthsimple is straightforward and affordable.
Set up an account with Wealthsimple>>
Company History
Weathsimple is a Toronto-based company, which has services across all 50 states in the United States and came into existence in 2014. The founder, Michael Katchen describes himself as a "boring" investor, with diversification as the primary factor in his financial strategy.
He was the leading investor in Wealthsimple, and since then, the company has added more than 100,000 clients in Canada, the United States, and the United Kingdom and handles a little more than $2.5 billion in assets.
Pros
Socially-Responsible Investing
Wealthsimple invests your money using exchange-traded funds across the stock market and adjusts according to performance, as well as social impact and environment.
What it means is that Wealthsimple includes ETFs from companies that pay attention to low carbon emittance, affordable housing, gender diversity, and local initiatives.
No Minimum Investment Needed
There is no restriction or limitation to how much you can invest, and they have eliminated account minimums. So as an investor, if you have very little capital, this is the ideal choice.
Free Portfolio Review
If you have investments outside of Wealthsimple, they will do a full portfolio review for free for you. A review means that their advisors will take a complete look at your financial doings and give you a free diagnosis and advice.
Automatic Rebalancing of Your Portfolio
There are no extra fees for this because it is an included service when you pay your annual fees on a regular basis.
Halal Portfolios
Wealthsimple offers around 50 stocks that are deemed halal by Islamic law. Islamic law prohibits certain businesses that make profits off certain ventures such as pork, alcohol, and tobacco, for example. Wealthsimple offers the same fees for this as their socially responsible and regular portfolios.
Cons
No Goal-Setting Available
A lot of other portals offer a set of goals while determining your portfolio, as they may change with your life circumstances. So you can change them according to these circumstances.
Wealthsimple offers no such goal setting, so it makes it hard to determine the correct allocation as per your needs.
Higher Account Management Fees
Compared to its competitors, Wealthsimple's 0.5% management fee is higher than its competitors who charge as little as 0.3%-0.35%.
No Personal Finance Tools
If you are used to a more elegant experience, you will find Wealthsimple's services (both app and website) quite barebones. While other sites offer services such as calculators and planning tools, Wealthsimple has a more streamlined, no-frills approach.
Wealthsimple Review Bottom Line
Wealthsimple is establishing themselves as a top online brokerage for people in Canada and the United States.
Their approach to investing gives you the option of investing on your own or with full involvement of their advisers. Their hands on approach should give any investor the peace of mind they need.